HoneyBuzz – How Does Your Consumer Behave?
How well do you know your consumer? We assume that consumers behave with rational thinking, but research shows they are also driven by emotions, sense engagement, past experiences and individual behavioural preferences when faced with problems or decision making. Whilst many companies have access to massive amounts of research, deep insight is rare – and only useful if brands act on it.
So how can research offer insightful solutions that lead to brand growth, return on investment, and impact everything from brand strategy through to advertising? XPotential takes a new approach to research by using groundbreaking and highly-sophisticated psychometric testing to profile the behaviour of a target consumer group, delivering insights that are reliable and valid for up to 5 years.
How would you like to understand not only how your consumer behaves, but also gain insights into their personality traits, interests and motivations? How would you use this information?
Find out how Clara is being used to target business challenges and build stronger brands that connect with their consumers.
To read the full PDF: HoneyBuzz February Round Up
"Brands are the most important assets of your business and your people are the most important resource in building brands."

– Steve Sowerby, Founder of XPotential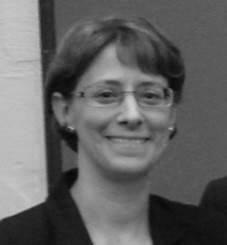 Our Guest Speaker: Elizabeth Morris,Senior Consultant, XPotential
Elizabeth Morris is a Senior Consultant at XPotential, an international, brand-centric consultancy tackling complex business challenges and delivering reliable consumer insights using one of the world's most comprehensive psychometric tests. XPotential has aligned teams and individuals to create and deliver brand equity for over 60 companies across a range of sectors, including finance, food, manufacturing, retail, healthcare, and pharmaceuticals.
Founded by Steve Sowerby, XPotential use a research tool based on the Pathfinder Career System developed by Dr. Larry Cash. When applied to consumer groups, the psychometric test offers a deep understanding of unconscious behaviour that is turned into actionable insights through a series of focus groups and collaborative client workshops – offering clear research data that is both quantitative and qualitative. This whole process is Clara.
This month, Elizabeth Morris gives a fascinating talk about Clara at our exclusive invite-only Honey Buzz debate at Soho House. Our guests, including leading industry professionals and entrepreneurs, debate how research data should be assessed, what psychometric tests tell us about consumer behaviour, how to get inside the heads of their consumers, and how this data can be used to deliver commercial growth.
To read the full PDF: HoneyBuzz February Round Up