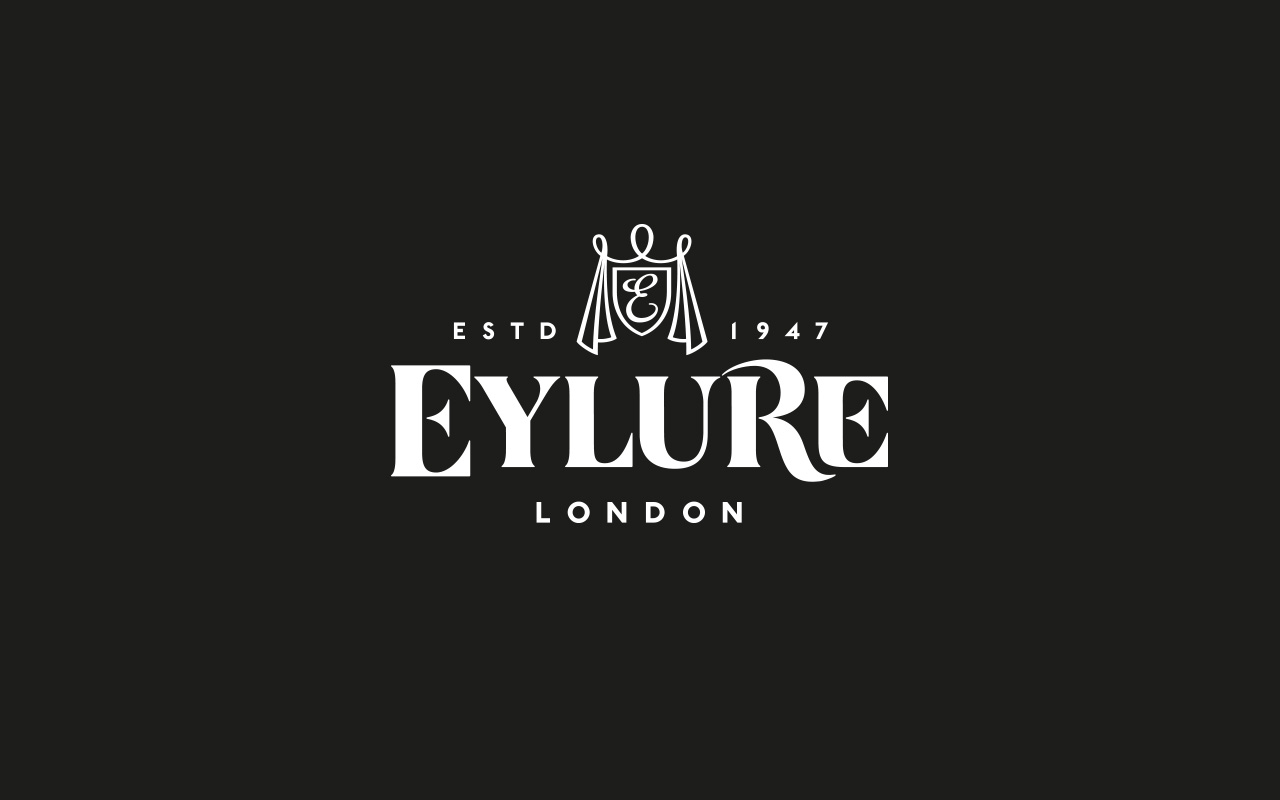 Modernising a market leader
Background
Eylure are the original false eyelash brand. Established in 1947 by make-up artists to the stars, the Aylott brothers. Famous for perfecting Elizabeth Taylor's peepers in Cleopatra to celebrity endorsed ranges for Katy Perry & Girls Aloud, Eylure are the authority in eye beauty.
Challenge
Eylure created the category but needed to extend their reach and came to us with the ambition of increasing sales by 20% whilst, importantly, still protecting their status as market leaders.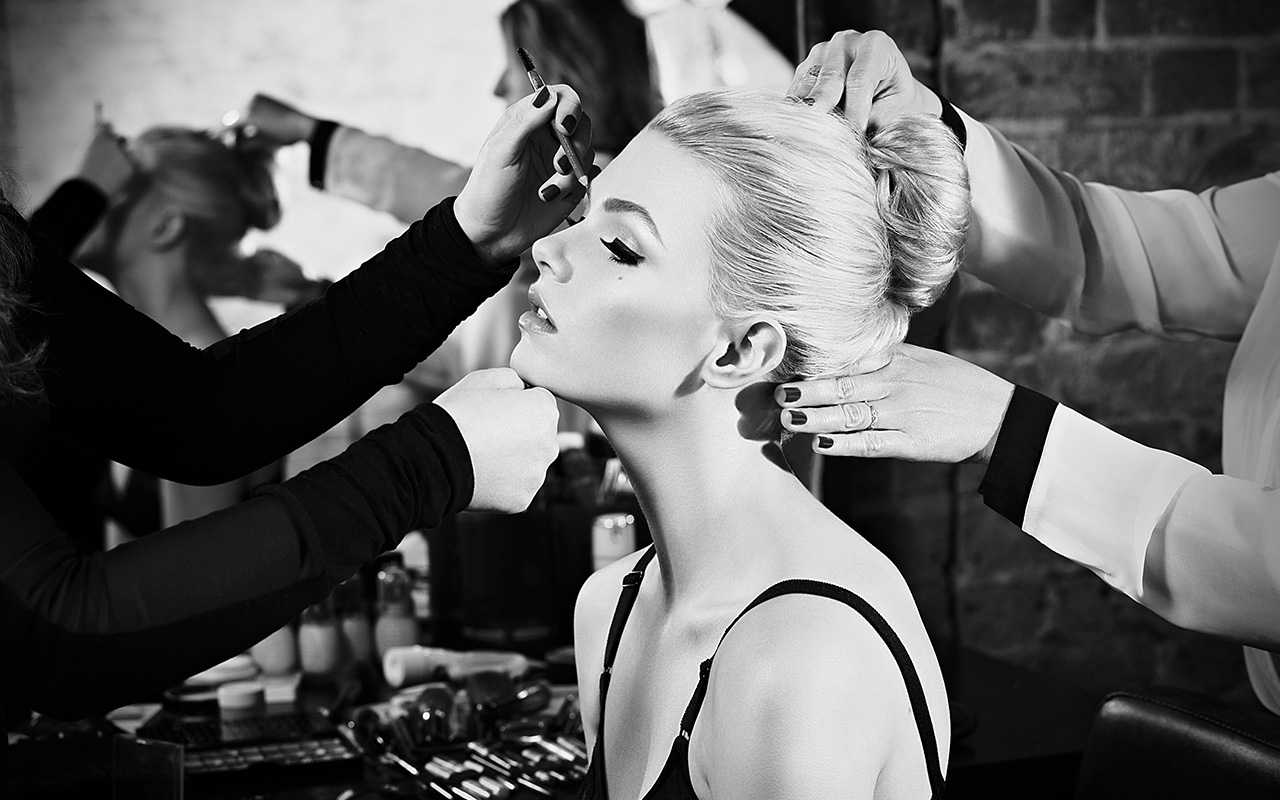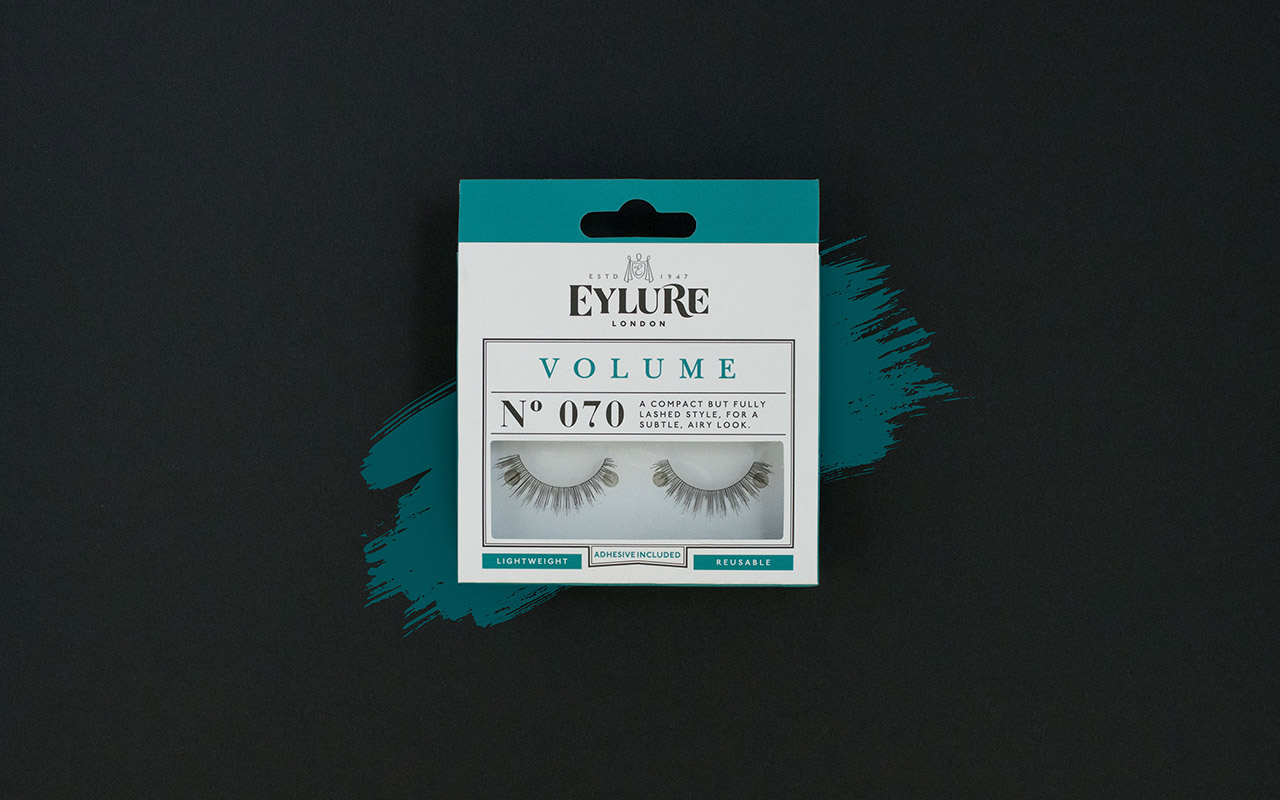 Solution
We created a new brand identity and packaging to reflect the heritage of the brand, taking inspiration from their archives. The new look and feel and a more engaging back of pack design, helped to communicate the glamour of false eyelashes. We also introduced range differentiation through the use of colour coded categories to make the 150+ product range easy to identify and to simplify the buying process for consumers.
Result
The reposition included 150+ skus across multiple ranges of eyelashes. Leading to future license deals with celebrities and social influencers. This resulted in double digit growth and expansion across new markets, reaching beauty lovers around the world.
Our relationship with Eylure continues to grow so watch this space!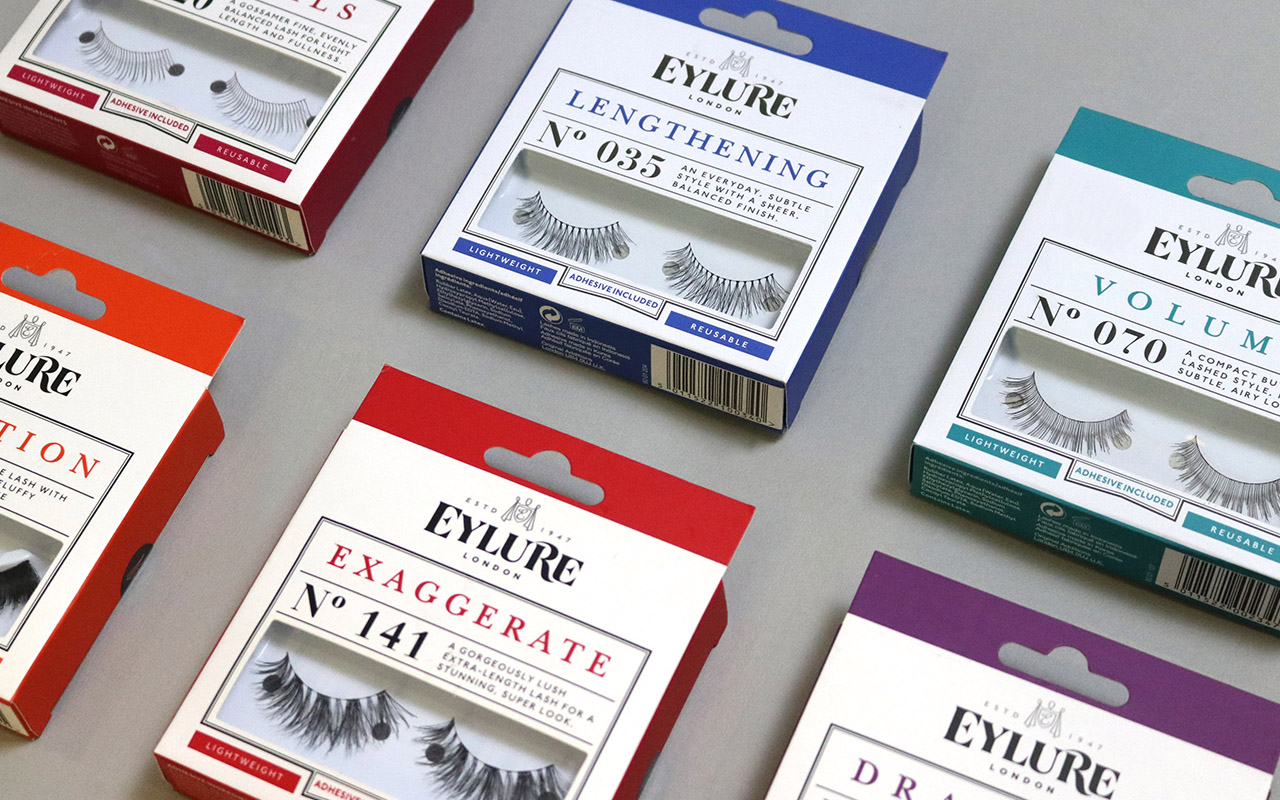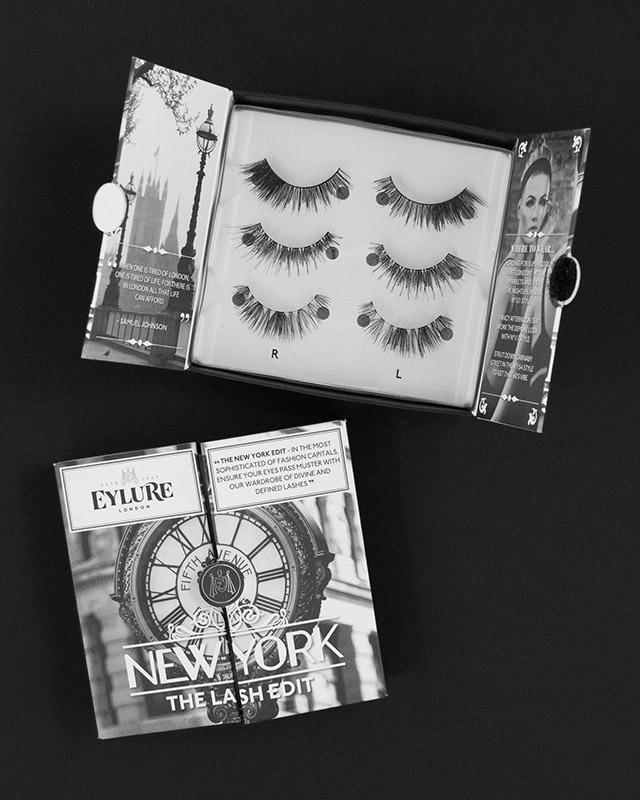 Specials
We are constantly working on exciting new product developments and limited edition packs. We designed a limited edition advent calendar for public relations, sent to social influencers and buyers which included 24 lashes behind windows to open each day of December. This was so well received, they answered consumers calls to sell them on their website, giving them all a chance to get their hands on the fabulous gift.
We've also designed a number of limited edition 'Lash Edits' containing three pairs of lashes, carefully selected and packaged in a 'wardrobe' style pack, perfect to pick and mix with your outfits when you're on the move. A very recent edition and new to lash innovation are their mink effect lashes. For this premium range, the Luxe collection, we created a desirable pack which featured a gold foil finish to their core pack structure, creating a beautiful, tactile and eye-catching design.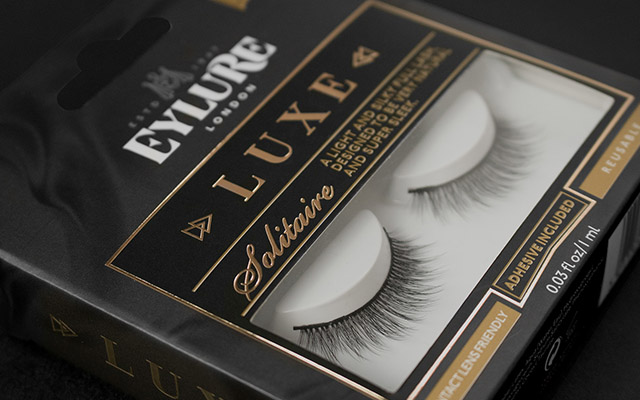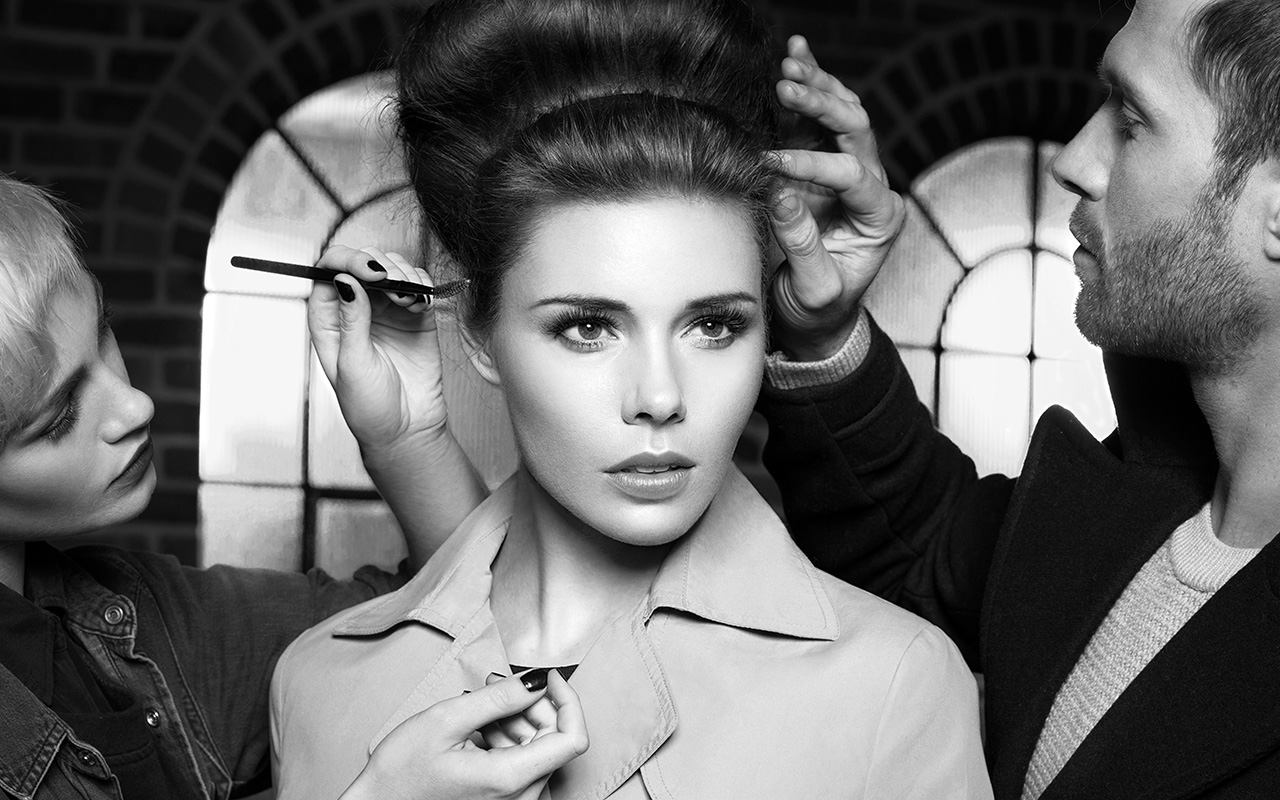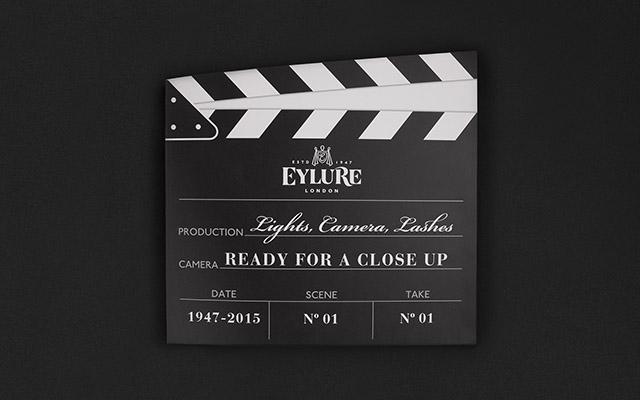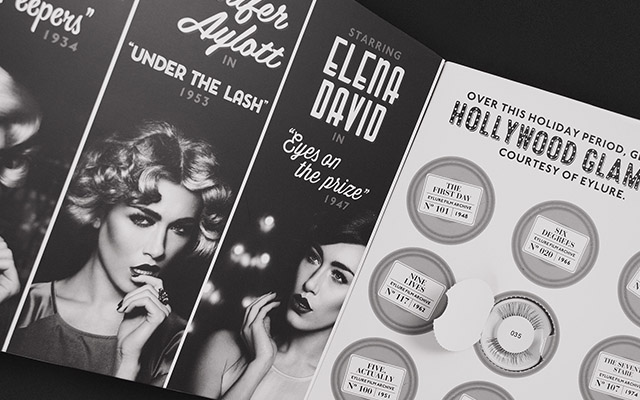 License Ranges
Eylure are always looking for new collaborations with inspiring influencers, fierce fashionistas, and chic celebs for their ever-growing collection of fabulous products. Recent projects include pack designs and marketing materials for Fleur de Force, Rosie Bea, House of Holland and a refreshed collection for Cheryl.
Alongside these projects we have designed limited edition and seasonal ranges. These take inspiration from current trends in the fashion world to ensure Eylure can reaffirm their position as the market leaders. Our designs include ranges for Halloween, Spring, Festivals and Party.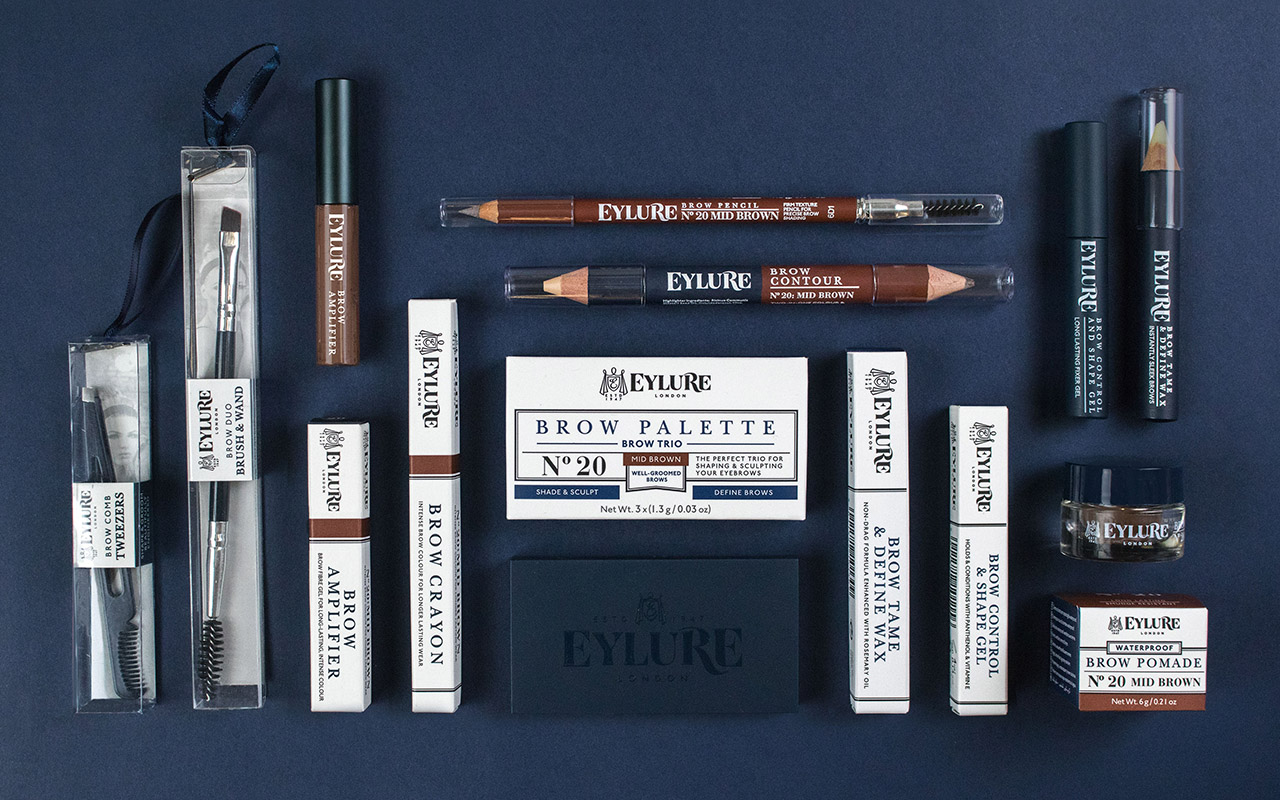 Brow
Expanding their repertoire and owning their title of No.1 in Eye Beauty, Eylure created a range of innovative brow products. To build upon the strength and success of the core lash design, the brow range adapts the established look, working seamlessly across the variety of products in a number of different formats. We also created a limited run of bespoke brow gift boxes that were sent to selected global buyers.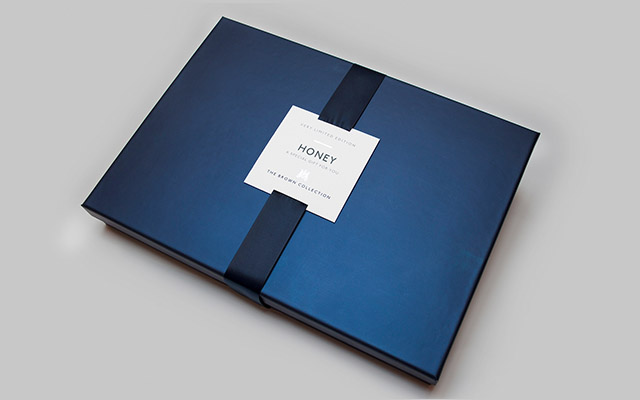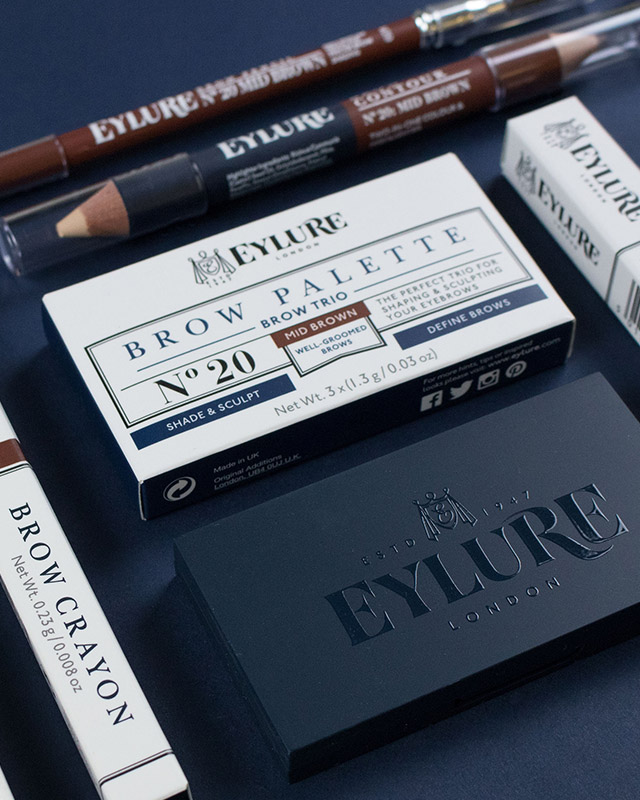 "Working with Honey has been a great experience, commercially as well as personally. The team approaches each projects methodically and systematically, whilst engaging with and teasing out the brand DNA. They have produced packaging and branding that is not only emotive and stunning but also effective and commercial. I look forward to working with them going forwards as we grow our brands together."
Head of Marketing, Original Additions Limited