We're so proud to announce our creative business consultancy's 12th DBA Design Effectiveness Award for the re-branding Java Republic coffee and tea. Honey has won a SILVER award for its work on the packaging design and branding and we couldn't be prouder of our fantastic team.
The Design Effectiveness Awards recognise projects that demonstrate design's tangible effect on a business by drawing focus onto design's strategic and commercial value. In our eyes, these awards are the best expression of how brand design can transform an organisation's growth, something we specialise in at our branding agency.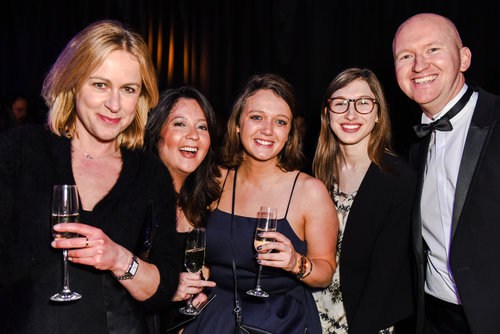 The Rt Hon Matt Hancock MP, Secretary of State for Digital, Culture, Media and Sport, presented the awards at last night's event at The Brewery in central London, and we celebrated in style as our win was announced. 
About the branding project 
"Honey delivered a range of packaging for tea that has become a hero product for Java Republic. This new product that has opened many doors domestically but also on an international stage. They gave our brand a new lease of life, we could not have done this on our own."

– Grace O'Shaughnessy, Managing Director, Java Republic
Java Republic operates in a highly competitive market, with over 80 coffee companies in Ireland. Investing in their existing range of premium teas was a way to increase their market share across both tea and coffee. This was an exciting opportunity for Java Republic to set a benchmark for premium tea in Ireland and compete on an international level.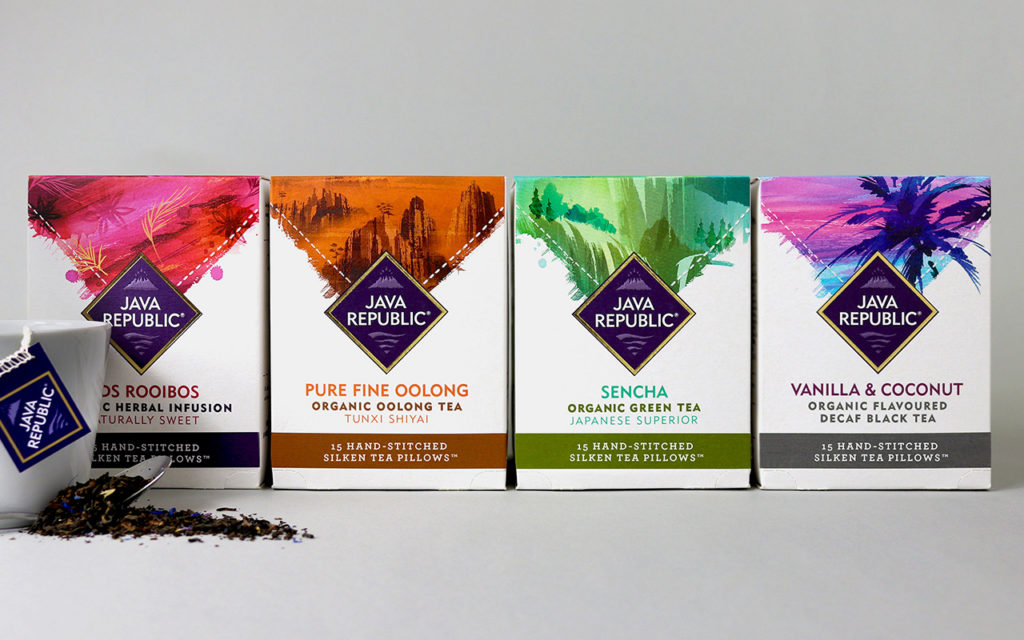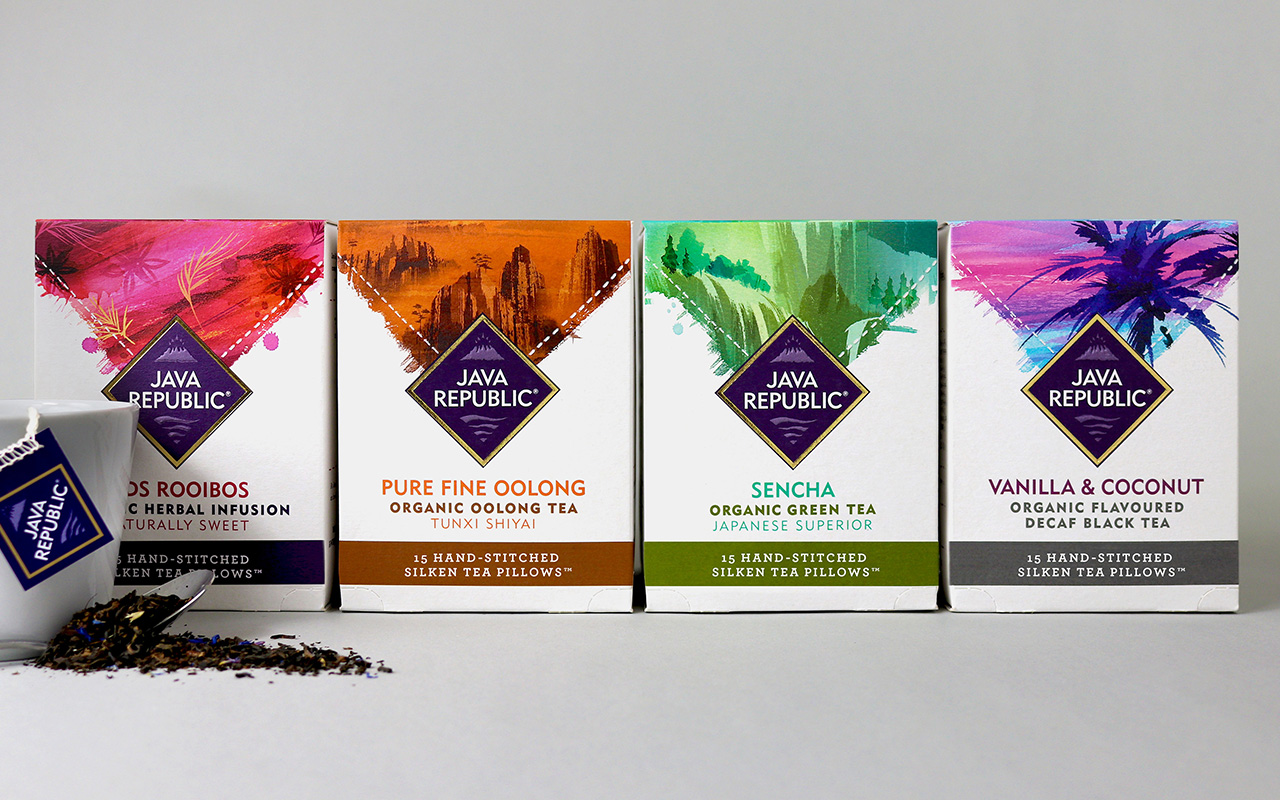 Honey worked on the new range of 18 teas, which come in pillows that contain between 2-3g of loose tea (compared to a market average of 1-2g). However, the existing packaging did not reflect the care, craft and high-quality ingredients that are central to the Java Republic story. The refreshed and revitalised packaging needed to increase sales for export foodservice and retail markets and grow the category market share. To do this Honey needed to communicate their newly defined core brand ethos of superior quality, ethics and sustainability. Many customers did not understand the benefit of buying organic tea (non-organic teas often contain pesticides and added sugar and flavourings, which arguably negate any health benefits), so this was an opportunity for Java Republic to stand out.
"Every so often we work with partners, we brief them, they complete a job and move on. Honey was different, they helped us capture the essence of a truly unique and exciting new product range developing a suite of packaging that captured the premium nature of the teas inside.

We felt they "got us", they understood our passion for our products and articulated this in the new packaging.  They got to the real stories behind our products and brought those to life though fantastic illustrations and new packaging concepts. While the initial interaction with Honey was solely around tea, they explored our overall brand image and positioning – something we had not done since our inception.  They pushed us outside our comfort zone!

We trusted them with every element of the project and in times of doubt, they reassured us along the journey."

– Grace O'Shaughnessy, Managing Director, Java Republic
Developing branding strategy
To achieve growth for Java Republic, Honey needed to bring a different set of values and features to the forefront of the brand – ones that were increasingly desired by consumers, but as yet unfulfilled by other brands. In order to acquire a greater market share, we needed to elevate the perceived value of their offer by expressing these brand values and themes:
Ingredient expertise
Passion for premium quality
Rare blends and tastes
Conscientious, ethical and sustainable
Based on these findings, Honey recommended expanding the brief to focus on a full brand refresh rather than just a packaging redesign to maximise potential and establish Java Republic as market leaders with a clear point of difference.
With an array of premium products on the shelves, the usual packaging signals of quality were already prominent in this sector. We knew that we would have to dig deeper to show what made Java Republic different.
"The design solution explored the unique stories that made each of these teas unique. Such as, the rarity of organic teas at this level, the unique and imaginative blends and the sheer variety and scope of flavours within their range. We would also ensure we captured, on pack, the sustainable methods of sourcing the teas, and the details that go into making a generously filled hand-stitched silken pillow to deliver extra flavour and infusion."

– John Madden, Design Director, Honey 
These stories inspired us to create bespoke illustrations that not only worked as a vehicle for storytelling, but also reflected the craftsmanship. The packaging featured evocative names and descriptions, highlighting the unique features on the front of pack and supporting the copy with a colour scheme that represents the subtlety of each flavour. As well as being a key to aid to differentiation within the range, the illustrations also added desire and collectability to the Java Republic offer.
Need states were added to the packs to communicate the associated benefits of the speciality teas. The 'hand-stitched silken tea pillows' message features on front and back of pack, in detail, to explain why this is so special.
Results achieved
The Java Republic branding and packaging design achieved significant commercial success (51% increase in sales between 2014 and 2015, compared to an estimated overall market increase of 3% in this same period), showing that Java Republic outperformed the market. During this period, Java Republic enjoyed sustained growth from £285,264 (in 2013) to £462,858 (in 2014, the year of the redesign) and £701,305 the following year (2015).
In April 2016, Java Republic lost their largest single customer, resulting in a -1% reduction in sales. However, if this customer is removed from the 2015 and 2016 sales period then Java Republic actually showed a strong growth of 13% in 2016. In other words, despite losing 18% of the previous year sales from one customer, they increased other sales by 13% that same year.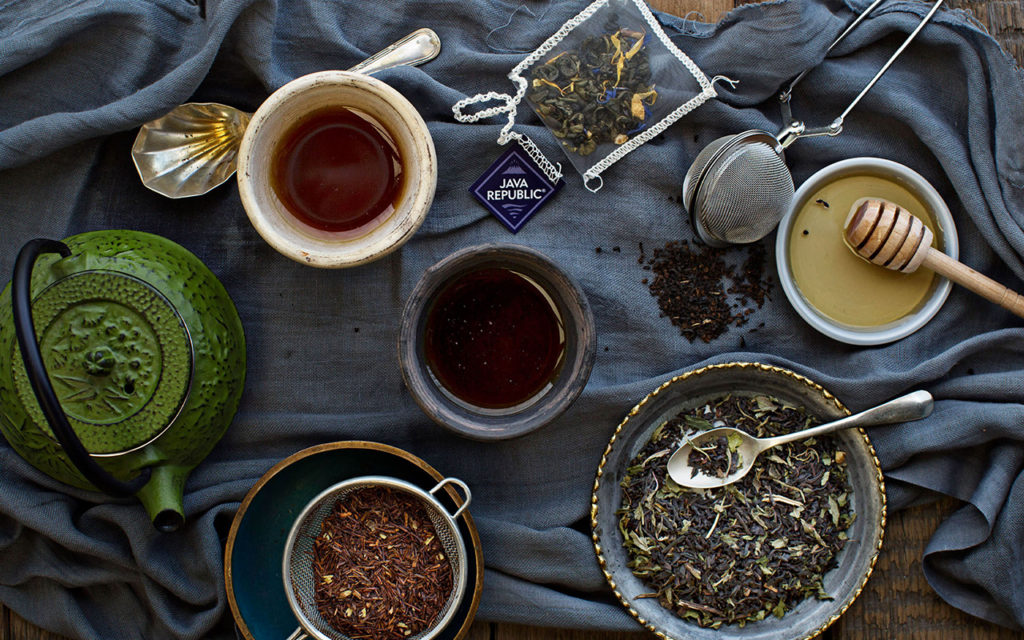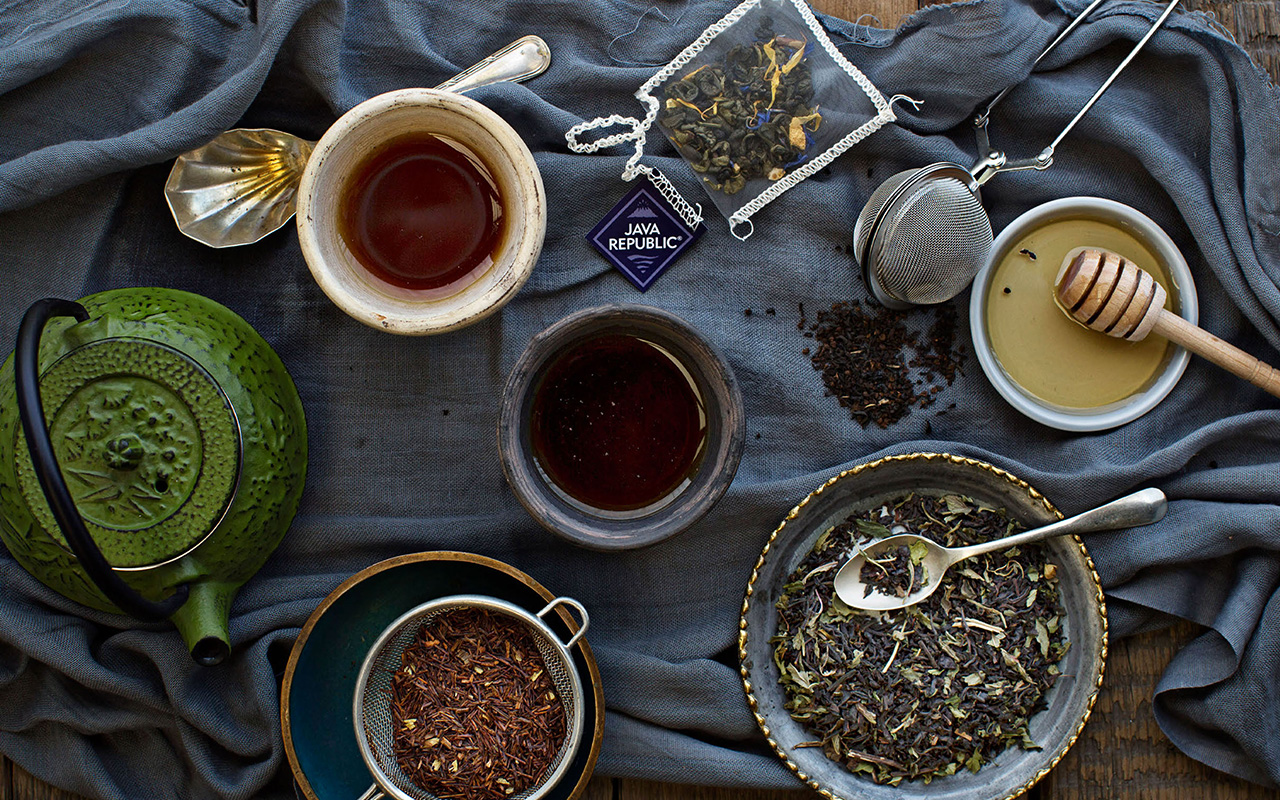 This growth came from retail sales (up 18%), office sales (up 27%), online sales (up 68%) and hotel sales (up 44%). In addition to increased sales, Java Republic also expanded exports to four new countries: Portugal, Czech Republic, Poland and UAE.
The initial investment in the project was £60,000, representing a 593% return on investment.
Since the launch of the new tea range, Java Republic has experienced an increased market share for the brand in foodservice and retail outlets, as well as a major impact in online sales, expanding its export output to four additional countries: Portugal, Czech Republic, Poland and UAE. Traditionally known for their coffee, Java Republic has now established a reputation for organic speciality teas and is widely considered by their peers to be leading the market within Ireland.
The design approach and brand strategy has allowed them to raise awareness of speciality teas in Ireland, which is predominantly a black tea drinking nation, and stand out with a unique identity against the strong graphic language used by competitors such as Mighty Leaf, Tea Pigs and Dr Stuart. Five percent of sales in 2015 (£11,923 per month) came from new customers, with speciality teas now used as a point of difference to open doors with new customers and supply them with premium hand roasted coffee.
Alongside impressive sales figures, there have been many positive comments on the packaging from consumers via social media, helping Java Republic to claim their own territory with confident branding and packaging that is based on their values of ethical sourcing and superior taste.