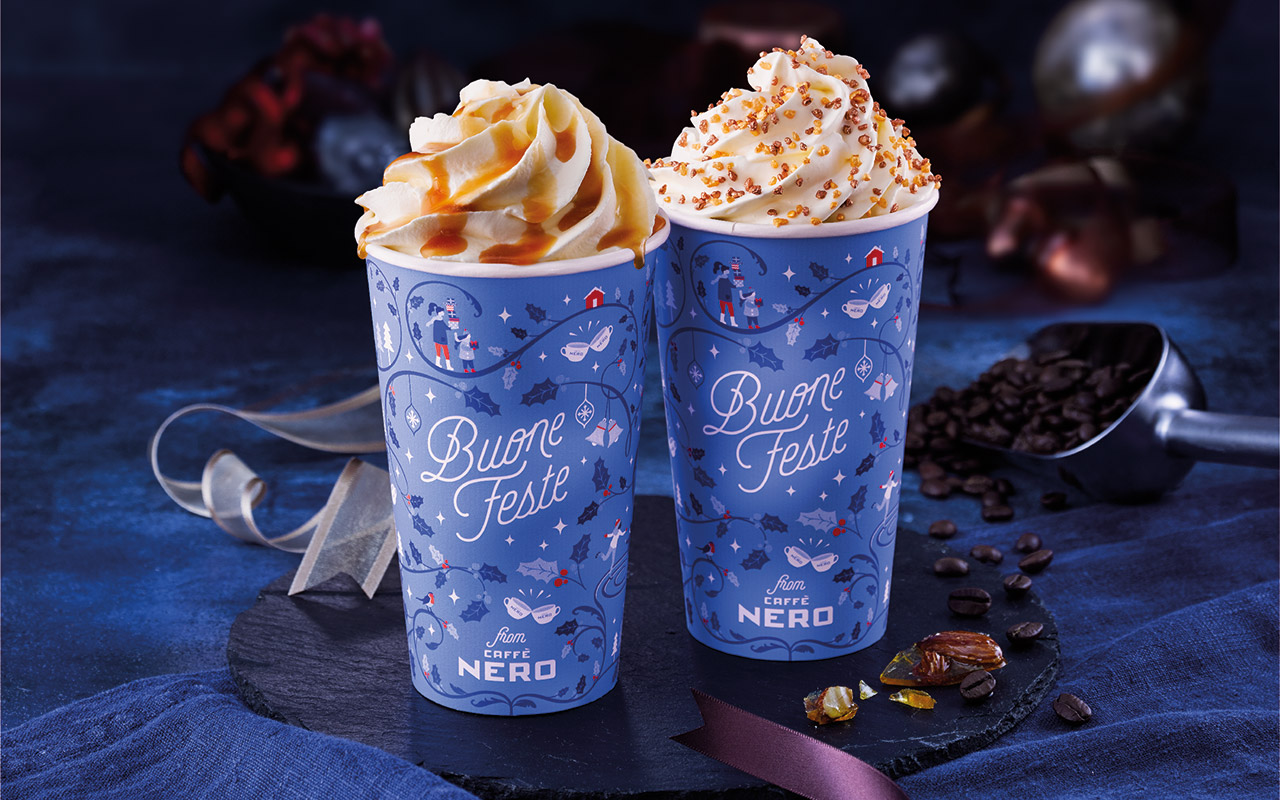 Special Edition Coffee Cup | Packaging design
We captured the spirit of Christmas by creating a vibrant and intricate design that encapsulated the campaign concept of 'sharing moments together'.
A series of festive scenes were playfully interwoven into the holly 'windows' that revealed themselves as you turned the cup, creating a unique festive story in the iconic blue.
The beautiful illustration was then amplified throughout the store and across comms to add a smile to the Nero staff and customers alike, creating standout and a place of calm during a particularly hectic, albeit happy, time of year.