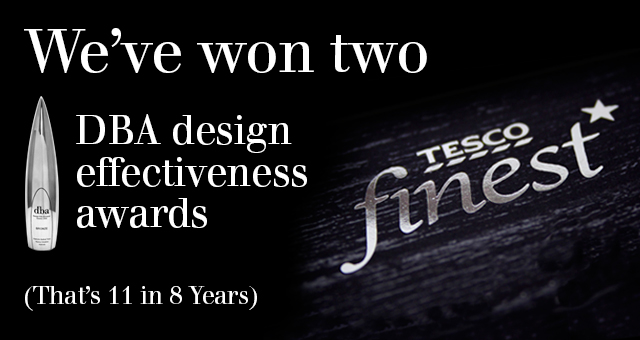 The team at Honey are proud to be shortlisted for a further two DBA Design Effectiveness Awards for their work in collaboration with partners, Tesco finest* and London Fusion. The two awards will grow our collection to an impressive 11 DBA awards since 2006. 
The coveted DBA is the world's most recognised award for judging effective creative design effectiveness as well as proof of a close working relationship between agency and client, directly resulting in commercial growth. Entries are judged by a panel of executives set against tough criteria for effective and coherent design strategies delivering a strong return on investment.
We wait with bated breath for the full announcement as to whether we have won gold, silver or bronze on the day of the awards ceremony on February 15th next year.
Honey used provenance and heritage to inspire consumers
Honey won this year with two very diverse projects, the complete re-design of Tesco finest*. We worked on the strategy for 5 months prior to refining the collection down to and re-designing over 1200 skus. The total project took 9 months from kick-off to shelf. As the UK's largest brand (in excess of £1.5 billion) it had not had a major re-design since it's launch in 1998. Honey created packaging that engaged with consumers emotionally by communicating the passion and craftsmanship behind each individual product, leading to a significant uplift in sales.
Read the full Tesco finest* Case Study
Another win for our corporate identity development for London Fusion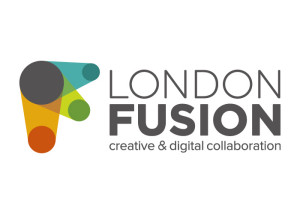 Honey also won for their corporate identity development for a new launch growth consultancy born out of London Creative and Digital Fusion, London Fusion. We delivered a striking identity and set of brand tools that played a major part across all collaterals in creating a resounding buzz and demand for the project, helping them exceed their target of assisting over 1,000 start up businesses.
Read the full London Fusion Case Study
"We are so proud. It is our mission to achieve commercial effectiveness delivering growth for all our partners, and last year we decided to enter with Tesco & Fusion. It is really remarkable we now have eleven awards in only 8 years, a tribute to the focus of our team's ability at increasing value by building brand equity, and most importantly creating engaging and effective solutions for our partner brands. We are going to have a lot of fun celebrating in February at the awards!"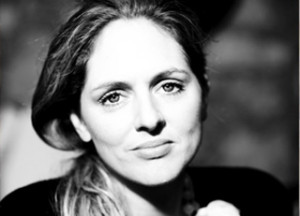 Lulu Laidlaw-Smith, Commercial Director