Introduction
Honey and guests answer some of the burning questions in the workplace. Our branding expert Lee Smith hosted our March panel breakfast where discussion revolved around attracting and retaining talent.
Accompanying him were Louisa Hogarty (Group HR Director, Noble Foods), Kate Simpson (Head of People & Development, Perrigo) and Cathryn King (Founder, InsideOut Communications).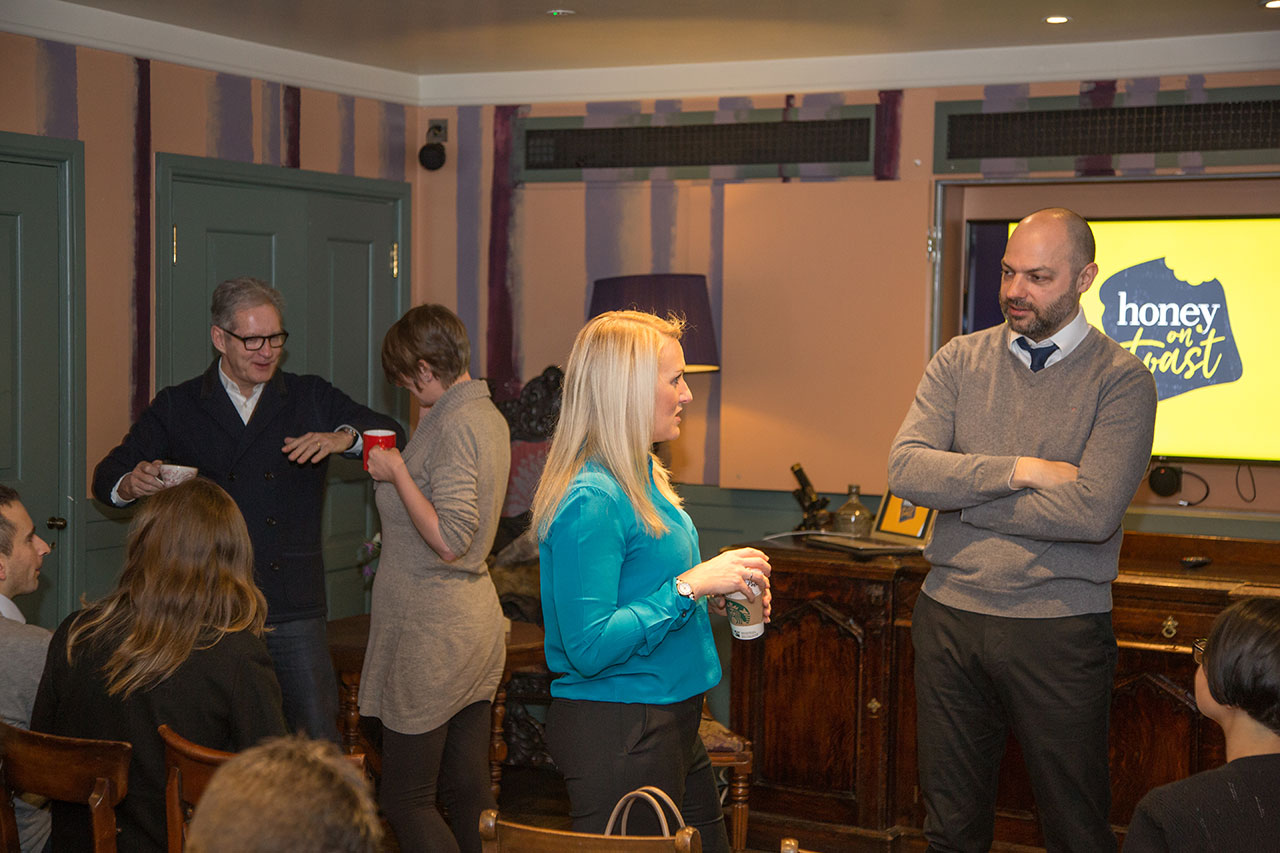 The cost of recruitment can be high. Hiring someone on a starting salary of £30,000 can end up costing you double that by the end of year one when you factor in recruitment costs, national insurance, pension, training, bonuses, office space and equipment. With more senior positions, the incremental costs can be even higher.
With so much at stake, it's important to get it right. To stand a better chance of getting it right, it's important to find the right fit for your business or organisation. So what are people looking for from their job today? Here are a few statistics from various surveys and polls:
80% of workers prefer to have additional work benefits over pay. With millennials, this figure rises to 90% – Glassdoor.
45% of millennials prefer workplace flexibility over pay – Forbes
72% of students wanted a role where they could make a positive impact on society – Forbes
71% of millennials wanted their co-workers to feel like their second family – Forbes
60% of millennials left work within 2 years because of the culture – Millennial Branding
42% of women stated that the brand and its reputation was very important – Gallup
It would appear then, that people are looking for far more than just a salary. They're looking for a job tailored to their unique set of skills, talents and passions. A job where they work with people they are inspired by and can be productive together with. An employer that they are engaged with.
This is where the term employer branding fits in. Employer branding refers to the way in which organisations differentiate themselves in the labour market. It enables them to recruit, retain and engage the right people.
It should be closely aligned to your external brand, communicating your organisation's values, personality and culture – presenting you as an employer of choice. Doing this can lead to many benefits such as a lower cost per hire, a better talent pool to choose from, a quicker time to hire, more engaged employees and therefore, a lower employee turnover rate.
Ultimately, the better your employer branding is, the more attractive you become, but you have to deliver. The experience they get when employed, has to match the promises you made.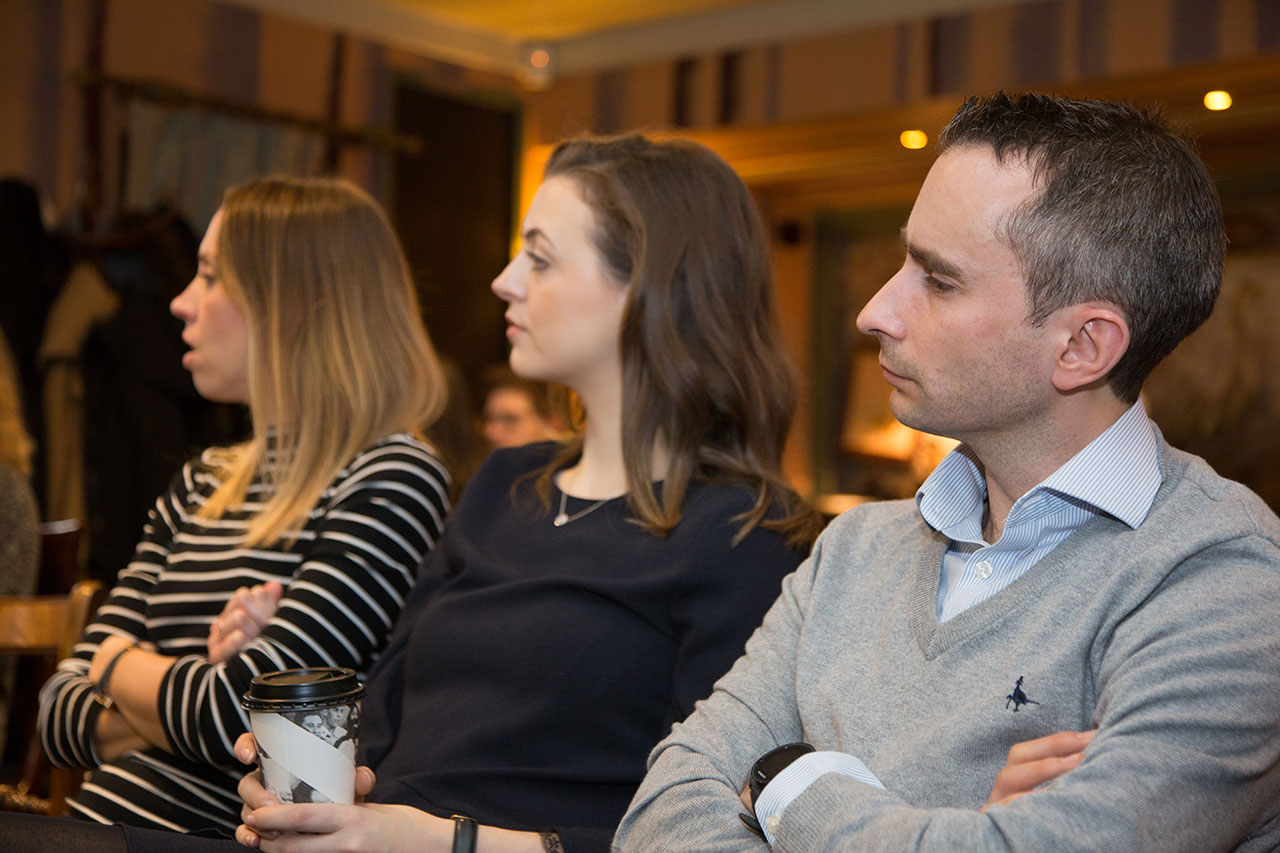 Q1. Is there a difference between employee experience and employer branding – or is employee experience just the new buzzword?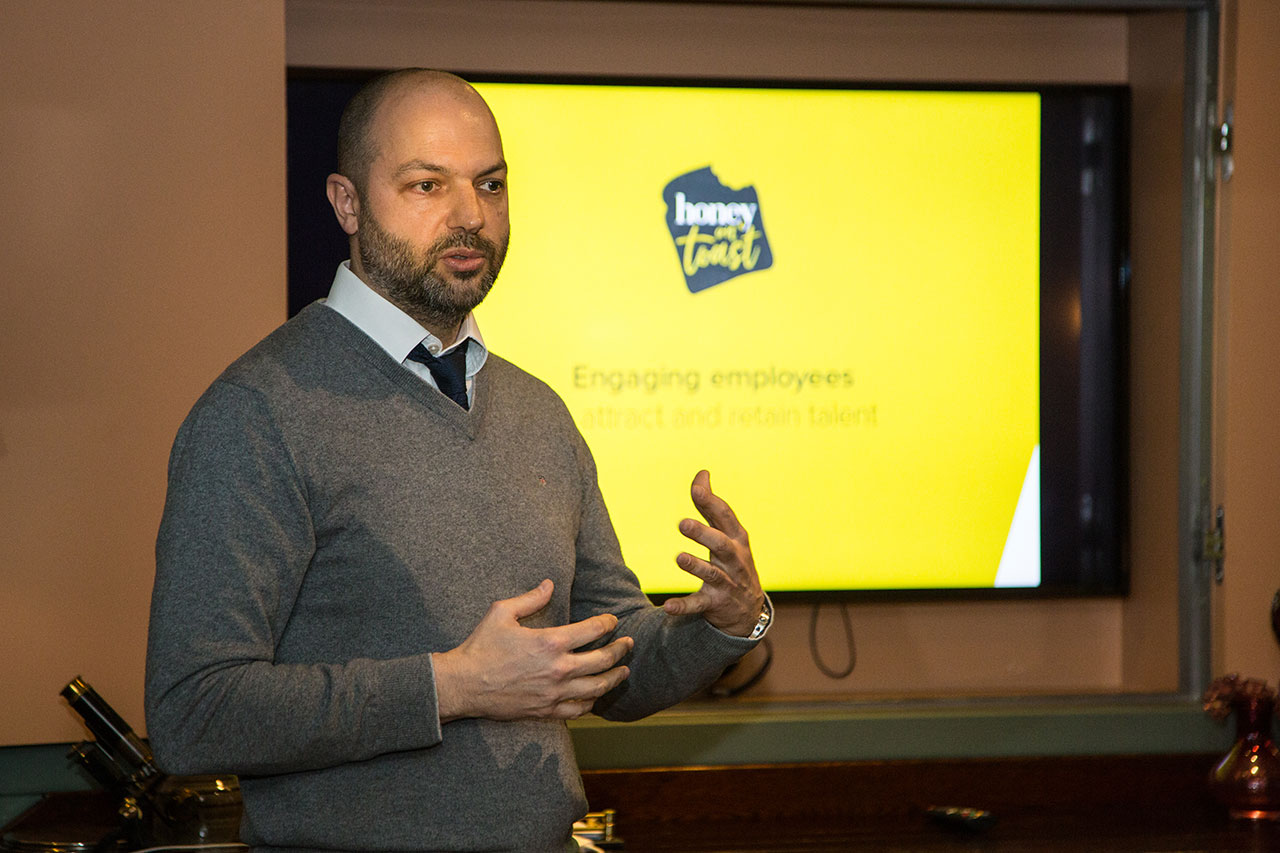 "Another great communication is to give people space to move and ensure they know this – if you can communicate what you want from the job you are interviewing for, and it turns out they have other spaces within the company where you could achieve these goals, together you can truly help them. Clear communication helps boost retention and feedback."
Kate Simpson
"I think employee experience is a bit of a buzzword – we used to talk about employee touchpoints. The key is always to consider the full circle of employment – that's what employee experience truly is"
Cathryn King
"The employee experience is just that – the experience they get, from the initial interviews to actually working there, right through to their leaving. Their experience as an employee must live up to how you positioned and communicated your employer brand – the promises you made."
Lee Smith
"Companies that promise the earth to new employees are the ones with dissatisfied employees, as reality fails to match expectations. Your employees need to be nurtured and have room to grow internally. You have to be realistic".
Louisa Hogarty
"Communication is key – what does your employee want to achieve from the company? What can you realistically offer to help them achieve this? This is where communication is crucial. Perrigo's recruitment process of being interviewed by 4-6 people is a great example here – they want the prospective employee to have a truly immersive experience before then join. They can meet different people, experience the environment and culture, gaining advocates before they join. This recruitment model is a great one to replicate and learn from."
Kate Simpson
"Ask personal questions and opinions. Do your employees actually understand your company vision, values and strategy – the role they play and how they can contribute? Do they know how to embody them and act upon them? This is a crucial part of understanding, in order to improve and grow."
Louisa Hogarty
"Use feedback to build a clear line of sight for all employees in all sectors. A bottom-up approach, hosting round tables with employees to work on the day to day running ensures your values and behaviour are up to date."
Kate Simpson
"Keep them alive. You could align them with your internal awards programme, which encourages employees to help build and contribute towards your values. Sharing stories about colleagues, their successes and achievements, often inspires others and builds engagement."
Lee Smith
"Bring the executive team in to get involved – they need to be actively interested."
Cathryn King
Q2. How do you get your employees to engage with your values?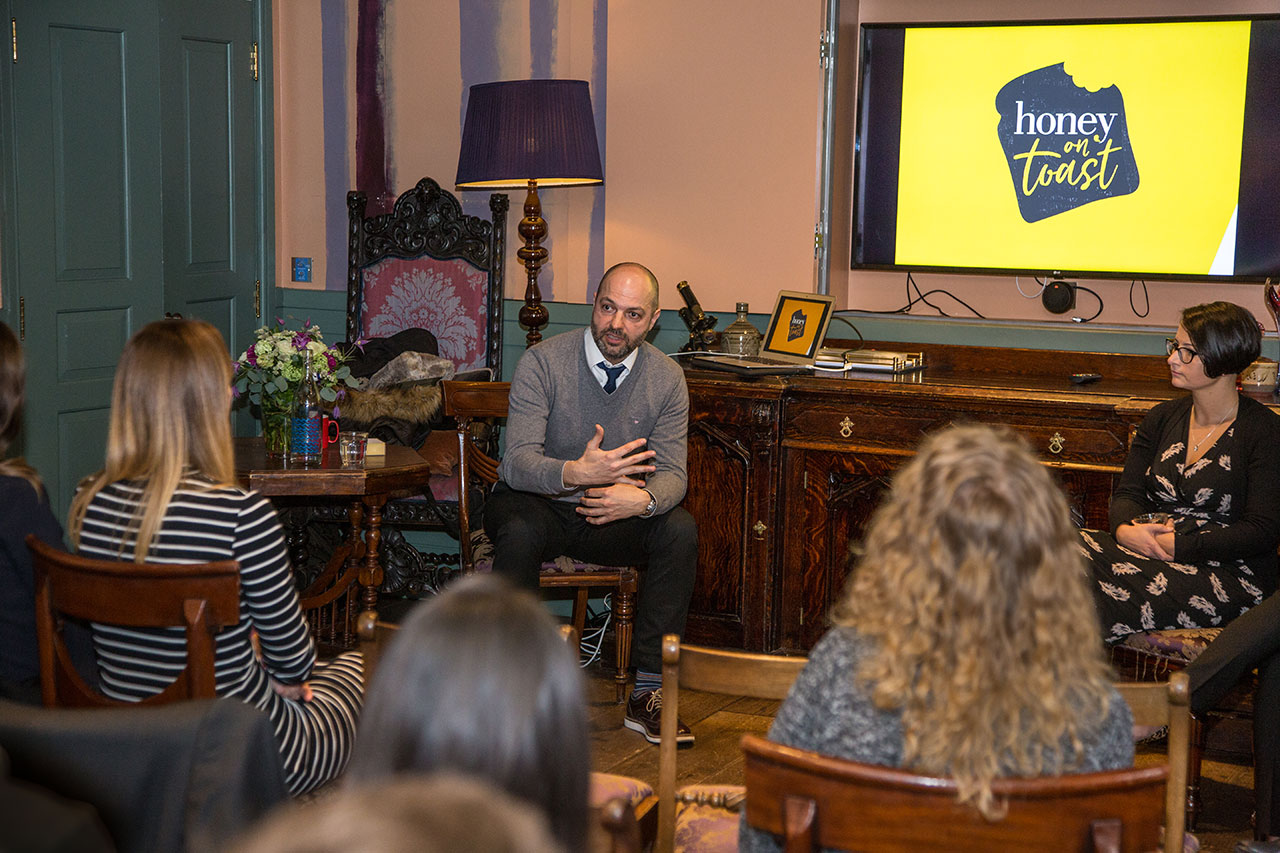 "Conduct a survey, workshop or forum with employees to explore if your values are working. Find out what they like and what they dislike. Give them a choice – getting your employees involved and giving them a choice between which values they feel are most pertinent promotes inclusivity."
Louisa Hogarty
Q3. How can you use employee surveys in an effective way, ensuring feedback is not distilled in a very top-down corporation?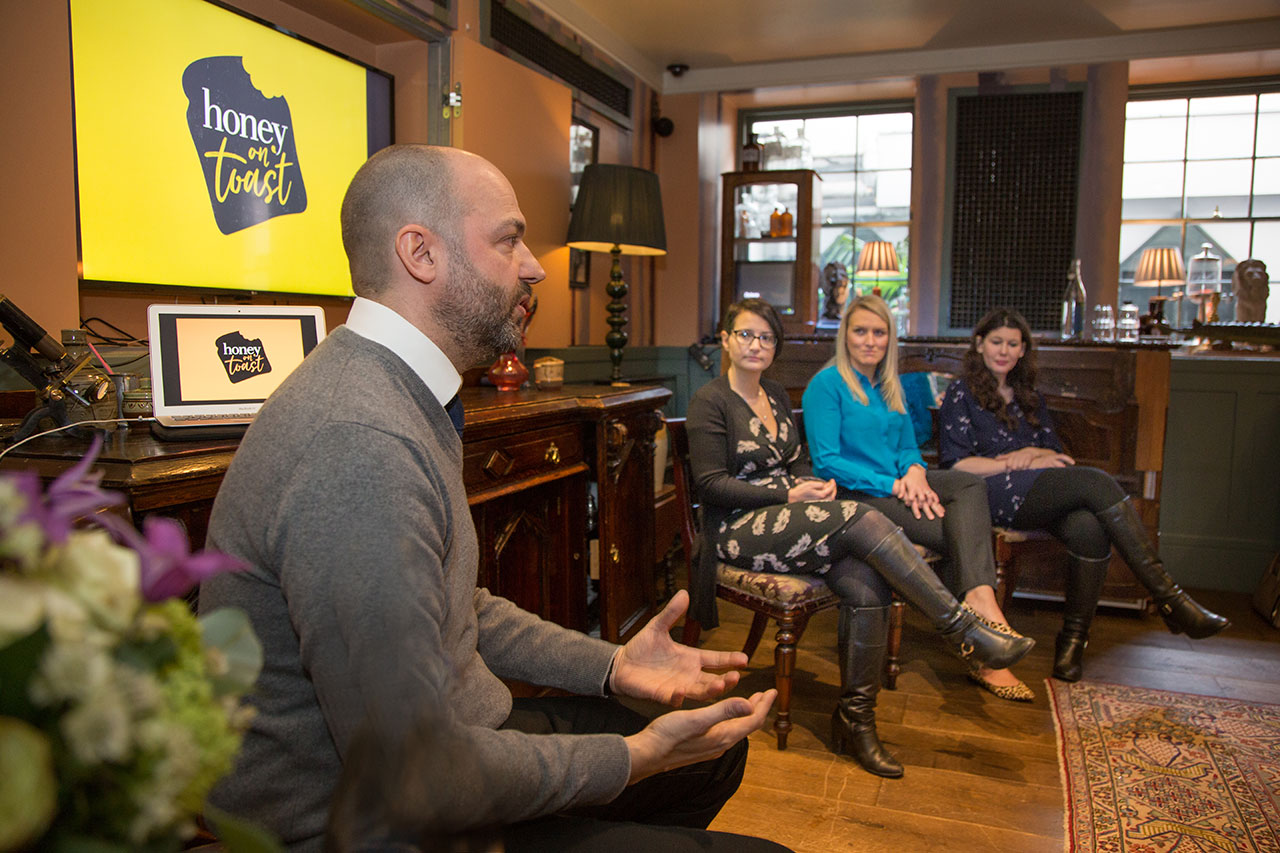 Surveys should never just be a tick box exercise. Try to assign actions to their feedback and keep them updated. Let them know what you're doing with the responses in the survey. You don't need to respond to everyone individually, but you can pick out the key themes and provide a top level update.
Lee Smith
"Conducting annual or bi-annual surveys isn't enough to get a true measure and results. They often revolve around wanting more money and training, not the day to day running. You need more regular pulse tests, so there are no massive surprises."
The new survey method implemented by Noble Foods is a great example. Engaging Works – they provide automatic feedback to issues raised. For example, if they state in a survey they desire more training, they will automatically be informed about the types of training offered and how to talk to their manager about it. This encourages employees to become active and puts the onus on them. It also gives them a personal engagement score against the global sector data – rewarding or encouraging them. This pushes back the responsibility.
Louisa Hogarty
"Conducting employee surveys during periods of change is crucial – it ensures that employees know you aren't just focusing on the change, but considering how it affects them."
Kate Simpson
"You have to be prepared to deal with the outcome, good or bad. If you don't it builds frustration. You have to follow up with round tables and focus groups straight off the back of these surveys or they will die and be forgotten – it adds another layer, showing that you've processed and analysed the data."
Cathryn King
You need to truly understand what drives your employees to stay, especially during times of hardship (depending on the company). Is it values? Is it culture? What makes them want to come to work if it's not financial gain?
Kate Simpson
"Understand why employees leave – reach out to those who have left and ask why? They are more likely to be honest when their job is not at risk, and gives them time to reflect "
Cathryn King
"Ask them why? If they feel they have a voice and have the chance to improve, they will feel like they've contributed. It beats feeling helpless."
Louisa Hogarty
"Transparency is key in this situation. Show the company's progress and issues to get your employees to believe. You don't have to present yourself as shiny and polished, just honest, and you will receive the most honest results."
Cathryn King
"Celebrate and support. Create little ways to celebrate the culture and colleagues. Share stories about the little ways in which you have helped – this helps to make them feel supported. In jobs that can be draining, can you try to reach out to trustees or external volunteers to help coach and mentor – even if it's just listening."
Kate Simpson
Q4. How can you ensure employee happiness when there is no financial flexibility or incentive, especially when there is a lot of employee turnover?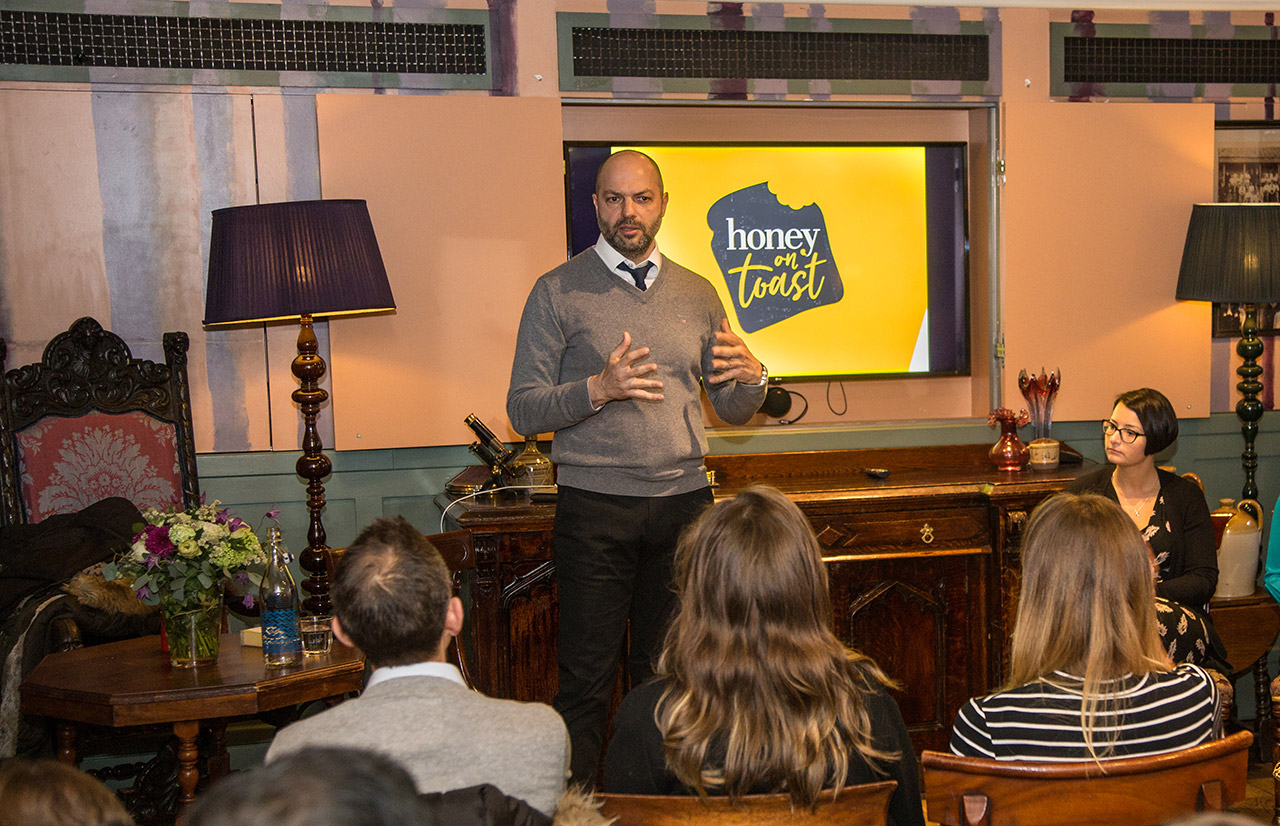 "Personal and professional growth opportunities such as learning and training, workplace flexibility, clear communications and recognising and rewarding employee success will all help employee happiness. if there's high employee turnover, you have to understand why – find out and act on it."
Lee Smith