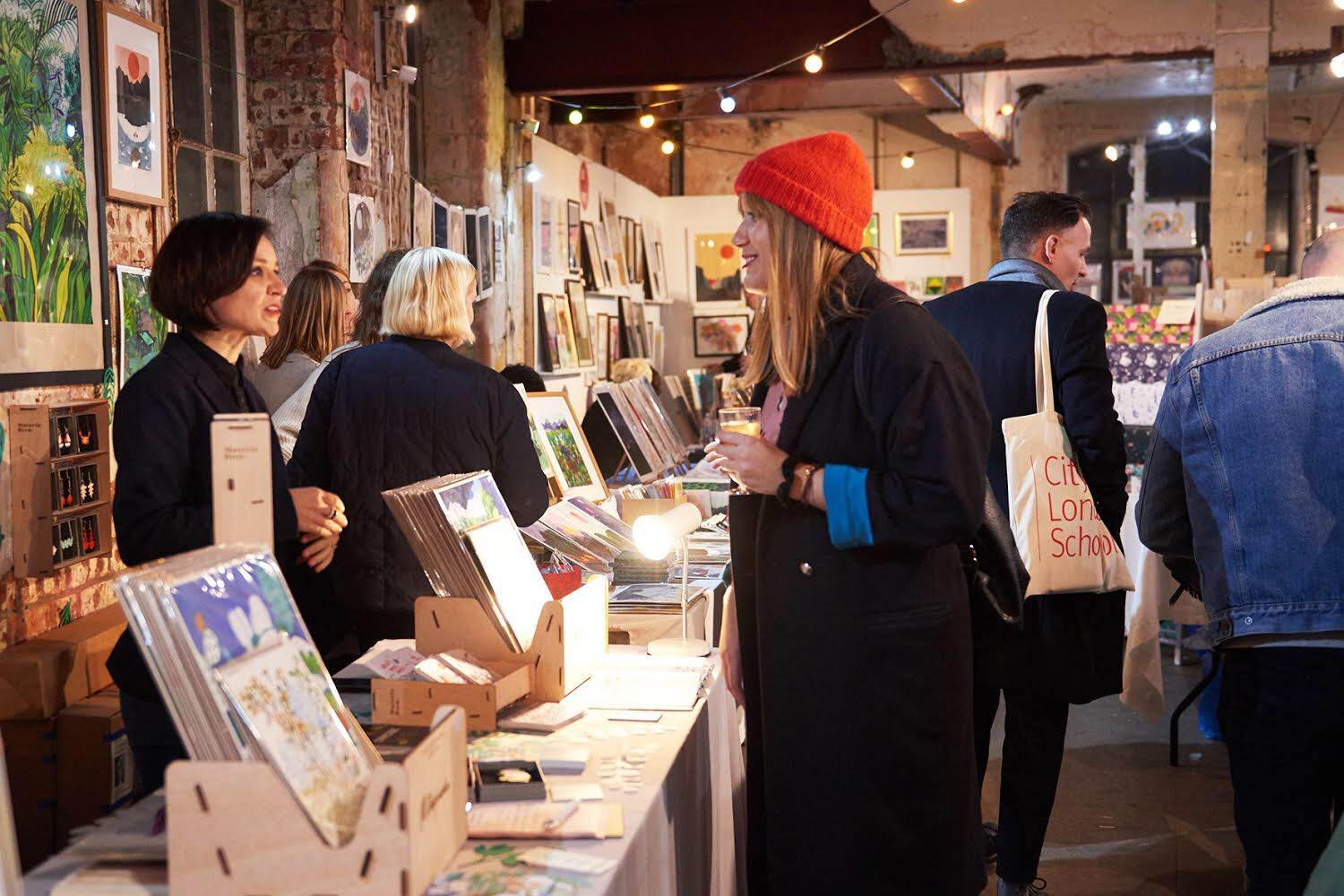 Last week saw the return of the annual London Illustration Fair. A showcase of the best in contemporary illustration, it's the go-to exhibition for art directors, design agencies, and the art-loving public looking to buy or commission unique artwork. At Honey we work with illustrators on a variety of projects so we went on the opening day for a mooch and a mulled wine. Here's what we thought:
Zannya: Every year I look forward to LIF. I'm always blown away by the talent and creativity from those who get to showcase all their great work. The space is a great environment where such talent can interact and engage with lovers of creativity like myself. There is a great variety of illustration styles and projects, and something for everyone. I'm so glad the fair goes on every year with a new collection of great illustrators who inspire and push the graphic arts to larger audience. I'll see you all next year.
Alice: Never having been before I was surprised by the scale of the exhibition, each floor was full of illustrators and there were some that I knew already and many that were new to me. I loved seeing so many of them drawing – I could have watched them for ages! I'll definitely be going again next year, it feels like the best place to get a highlight of the world of illustration.
Adam: I liked the early start; normally the crowds for opening night are crazy. There were also fewer exhibitors, so the artists had more room to breathe. This year you could get around easier and enjoy looking at the work longer. I enjoyed seeing Underway Studio again. I saw them for the first time last year and was blown away by their beautiful screen printed collages – so much that I ended up buying one. The 4-strong South London collective collaborates on each piece for a wonderfully cohesive clash of styles.