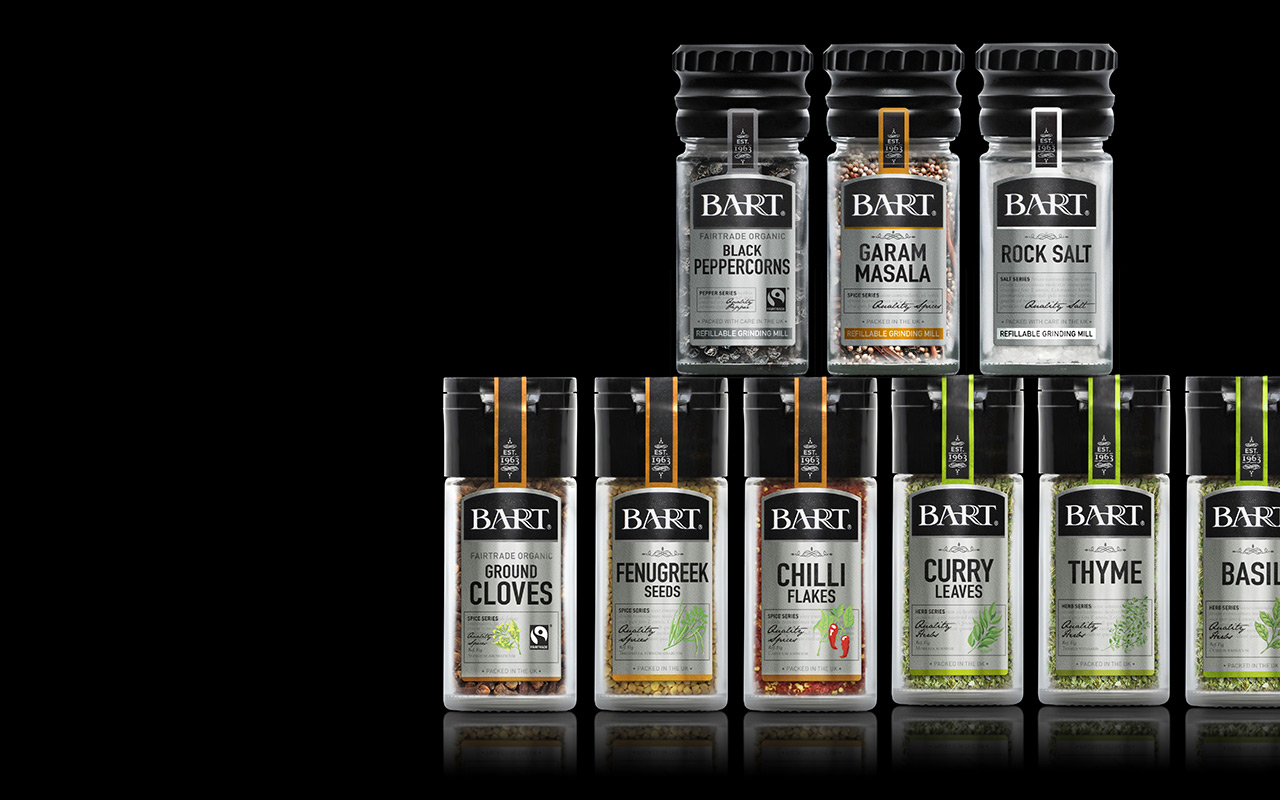 All
Redesigning a brand identity and developing an innovative pack format that grew brand value by £447,000 within a year.
Challenge
Herb and spice brand Bart were losing brand awareness due to growing competition and own-label incursion.
Approach
We renamed the brand The Bart Ingredient Company, using Latin names and botanical illustrations to position them as a trusted, knowledgeable brand offering high quality cooking ingredients. We introduced the 'Spoonkler', a two-tiered opening system that allows for both sprinkling and spooning, helping them become the brand of choice for expert and creative cooks.
Their brand value grew £447,000 within a year, with a 22.8% penetration of households.