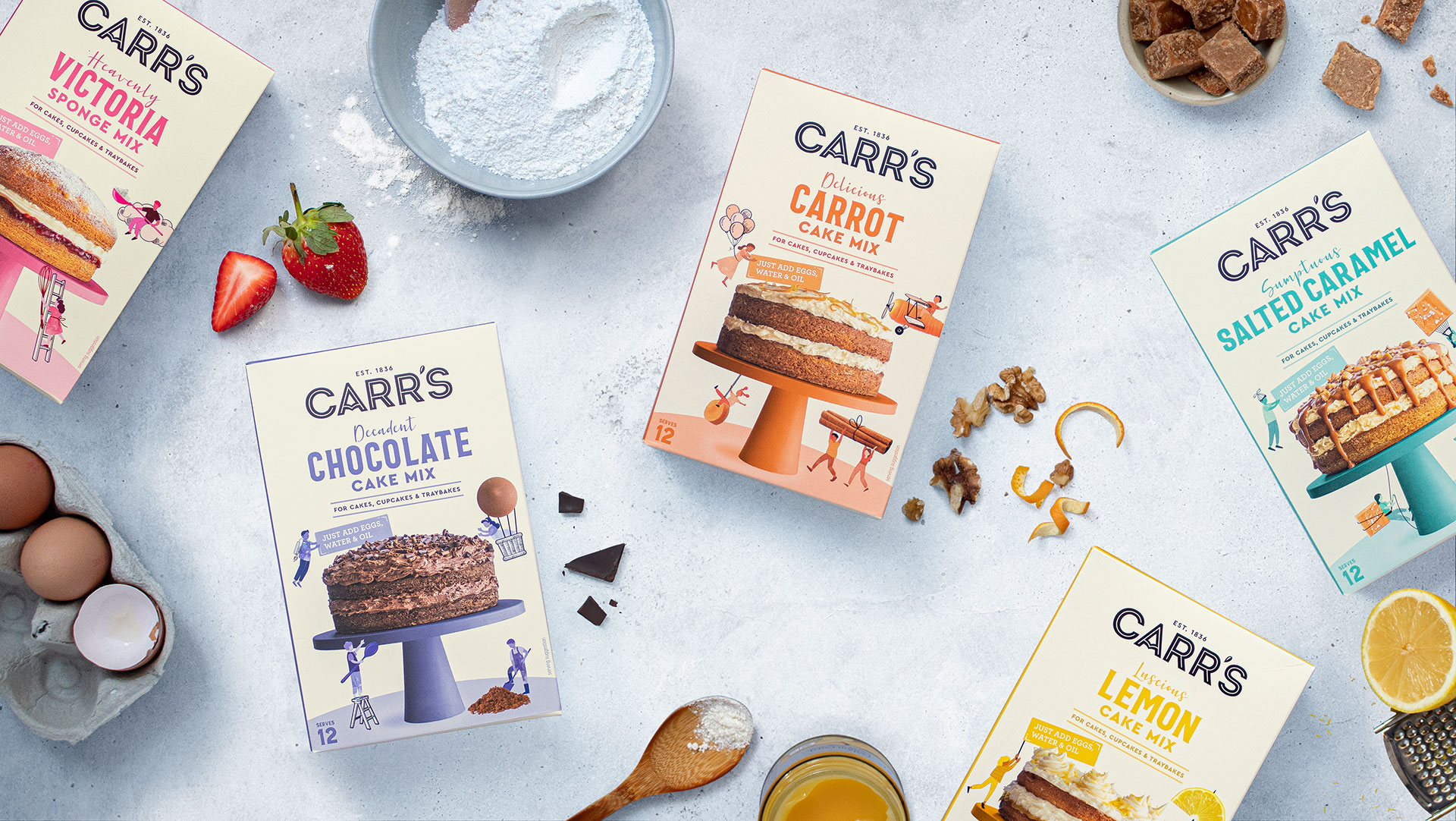 Strategy | Packaging
Helping Carrs bring modern artisan to home baking.
Challenge
Carrs Flour are a 180-year-old flour milling business, with a wealth of knowledge and expertise in what they do best. We were brought in to support their range expansion into a new category of cake mixes. Our challenge was to preserve the integrity of the brand's heritage, whilst balancing a fresh approach to shake up the cake mix category.
It was important that we leaned into the new product range's USP: natural ingredients and the feeling of a real bake-at-home experience (as consumers have to add eggs and butter or oil to the mixes, not just water).
We also wanted to help Carrs have impact in the category with an easy-to-read back of pack that targets busy people looking for a quick and easy delicious bake.
Approach
Our creative approach was driven by a strategy to stand out from the crowd through dialling up cues of a premium, modern and artisanal look and feel, taking inspiration from artisan bakeries.
We also wanted to give the designs a quirky, fun personality as means to differentiate from competitors, which drew back to the brand's British heritage through a feeling of English eccentricity and surrealism.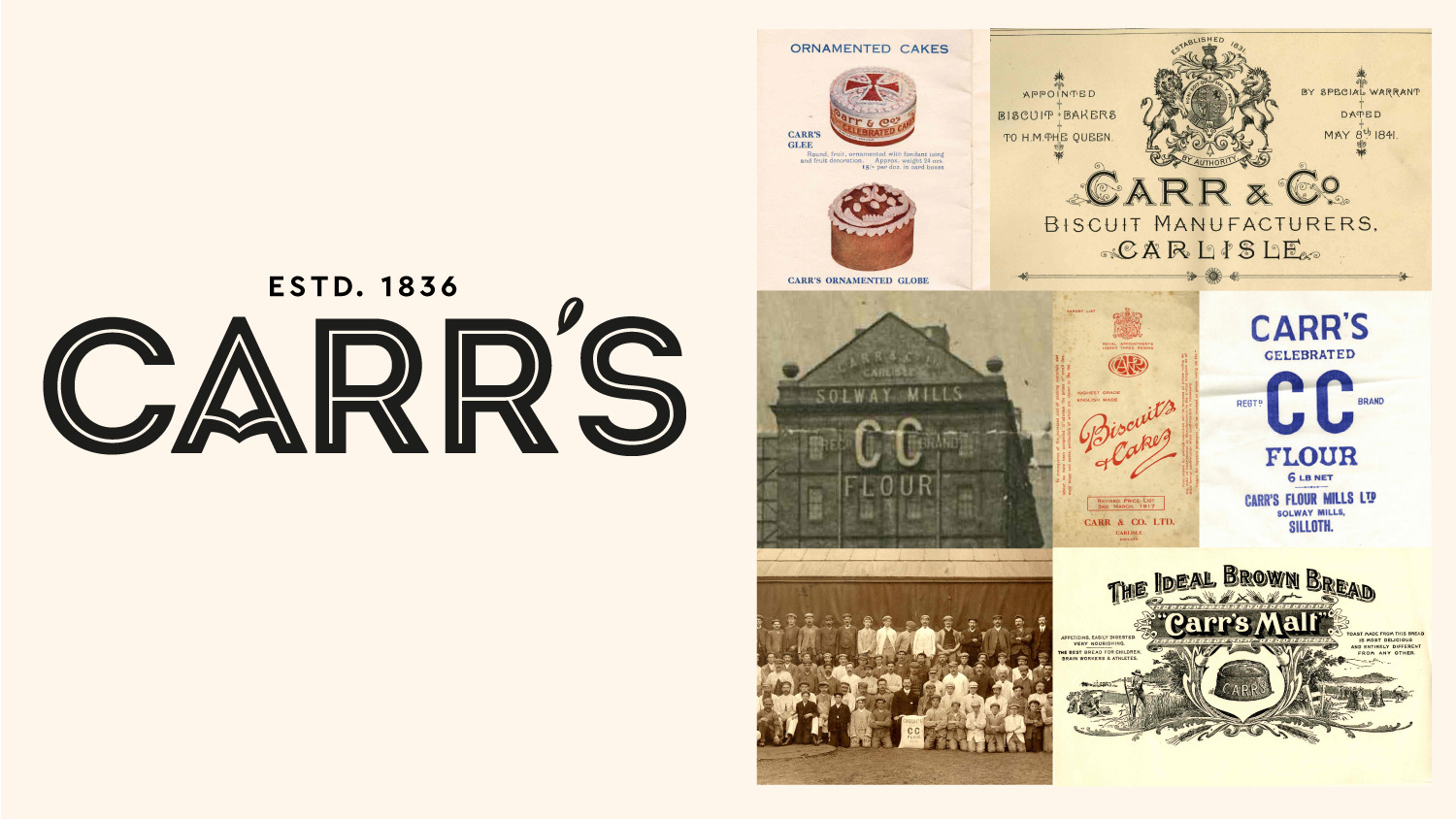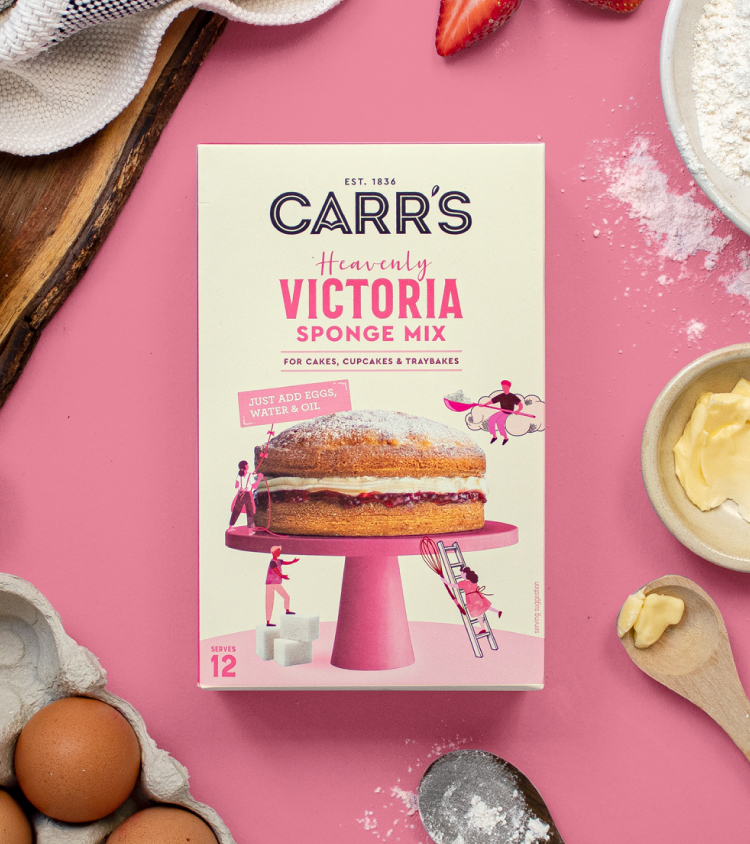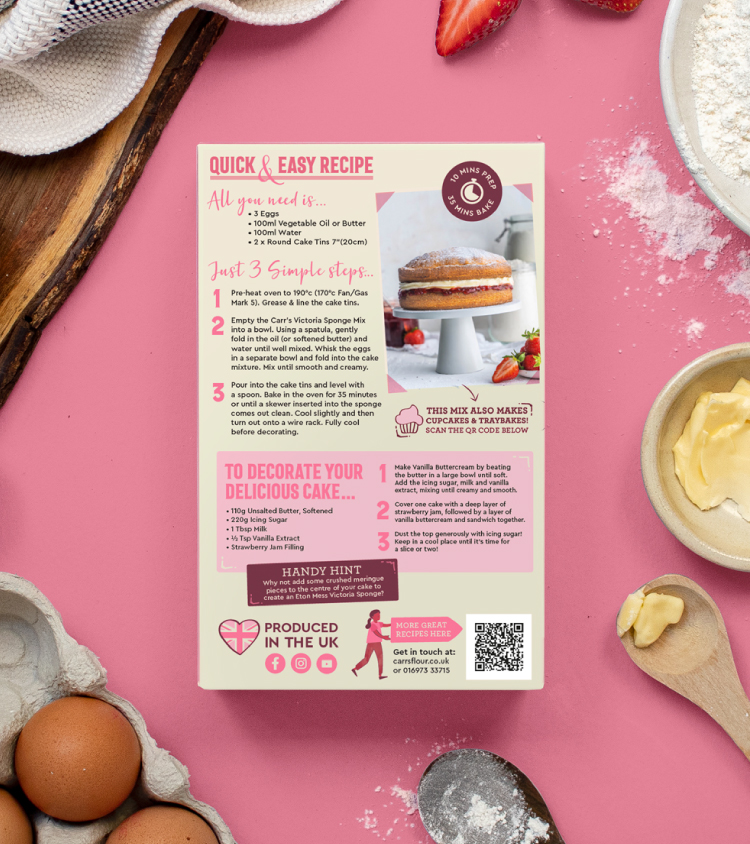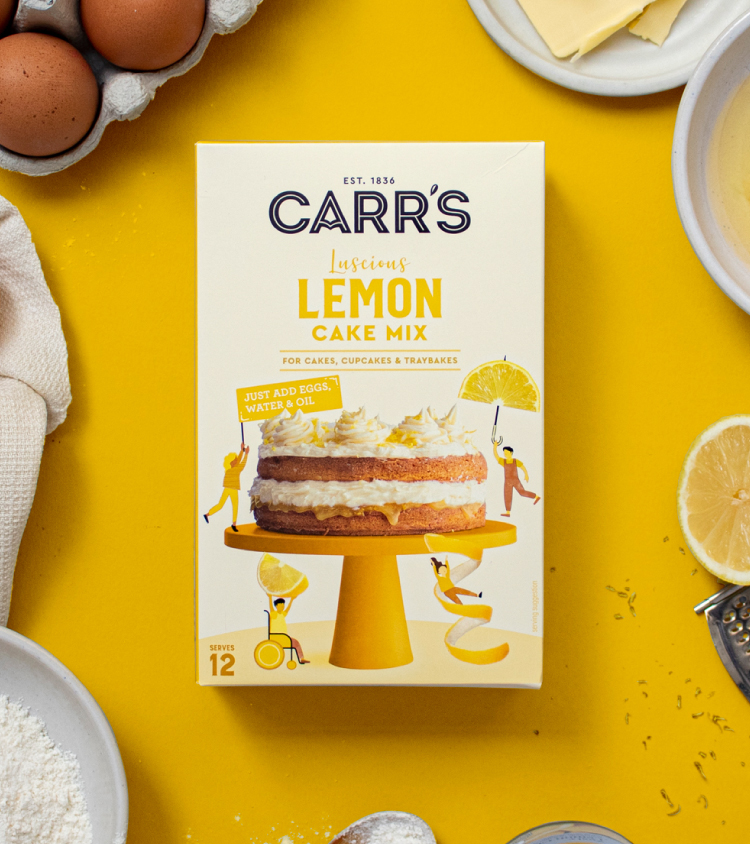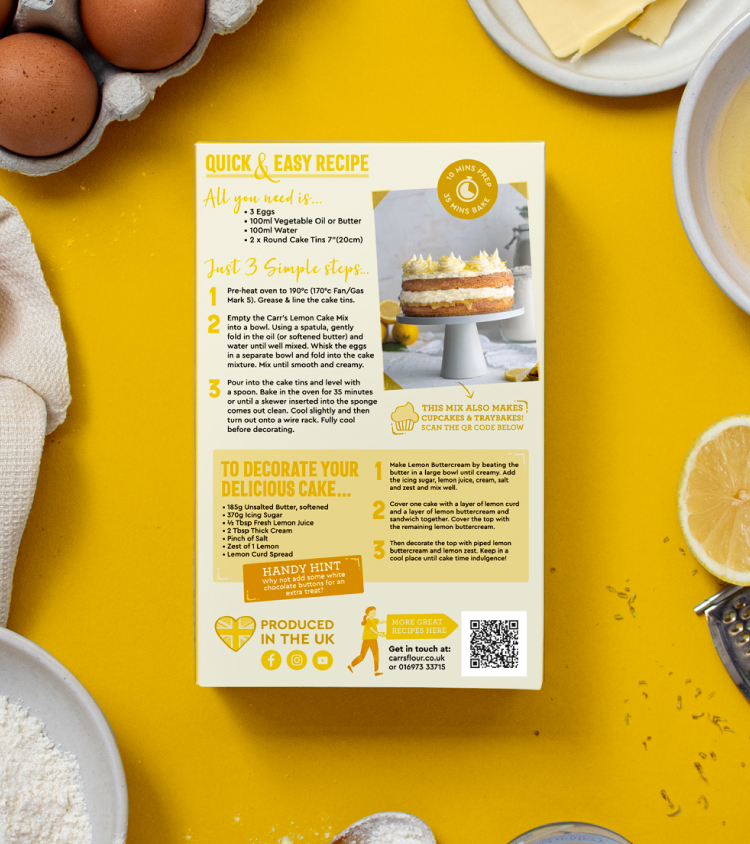 We refreshed the brand logo and illustrated characters that reflected the amazing Carr's team who make the brand what it is and are integral to its success. They are unique to each pack, each with their own interaction with the cake and ingredients photography as an extension of the brand identity.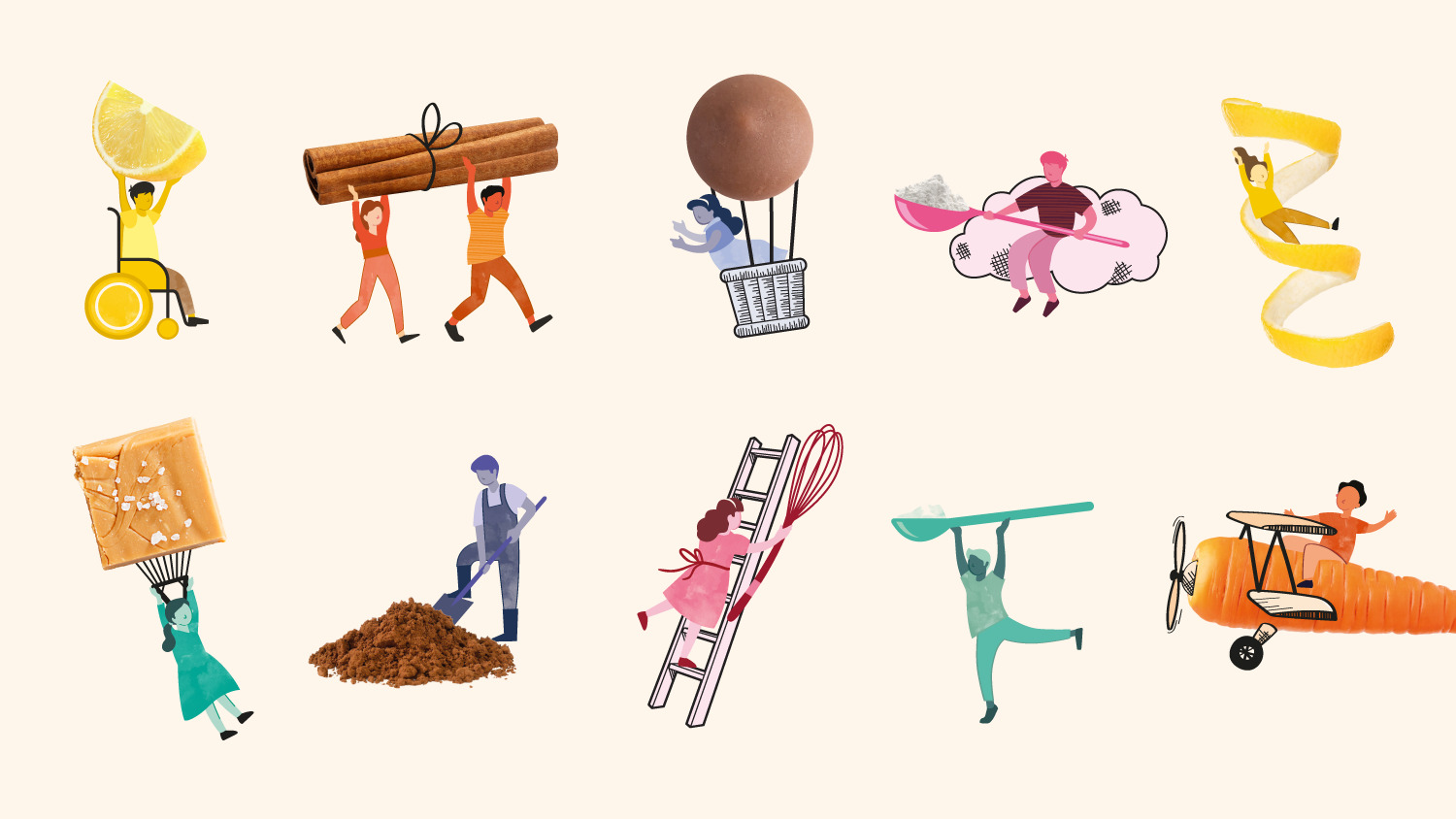 "Honey created some fantastic concept designs which were strategically aligned and really challenged us creatively – it was such an exciting design development process! With their enthusiastic and engaged team, and brilliant account management, it was a really fun project to work on."
Rosie Parker – Brand & Marketing Manager, Carrs Flour Mills