Strategy | Branding | Packaging | Communications
DaVinci Gourmet® offer a range of products specifically formulated for mixologists and baristas. Initially created in Seattle, this Kerry brand developed a range of products for different occasions and types of drinks within specialist sectors, including cocktails, coffees, frappe, smoothies and even iced coffee products.
Challenge
DaVinci came to Honey to help modernise their brand and harmonise their local markets. They needed to assert their presence within the B2B environment and improve category navigation, so that they could rightfully claim their title of 'The Expert's Expert'.
Approach
Our designs have resulted in a distinctive and contemporary new look, clearer variant standout with freshness that re-enforces the DaVinci Gourmet® core business pillars. Ensuring local and cultural adaptations, the pack designs have been tailored across 6 ranges for the European, North American and Latin American markets. All of these of course providing flexibility but also consistency to build the brand globally.
Launching at the World of Coffee 2018 Championships in Amsterdam, Honey produced an event stand centred around the new designed brand and associated packaging and exhibition creative, resulting in greater standout amongst competitors.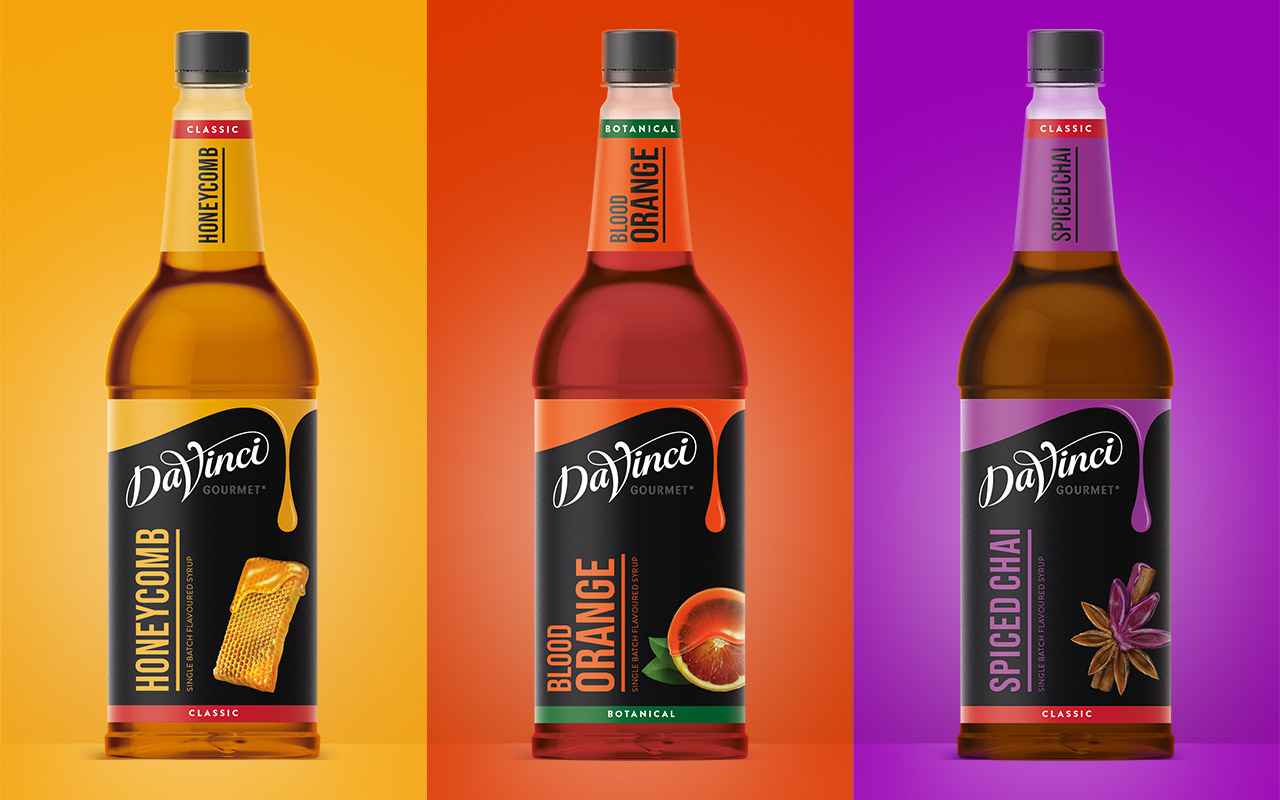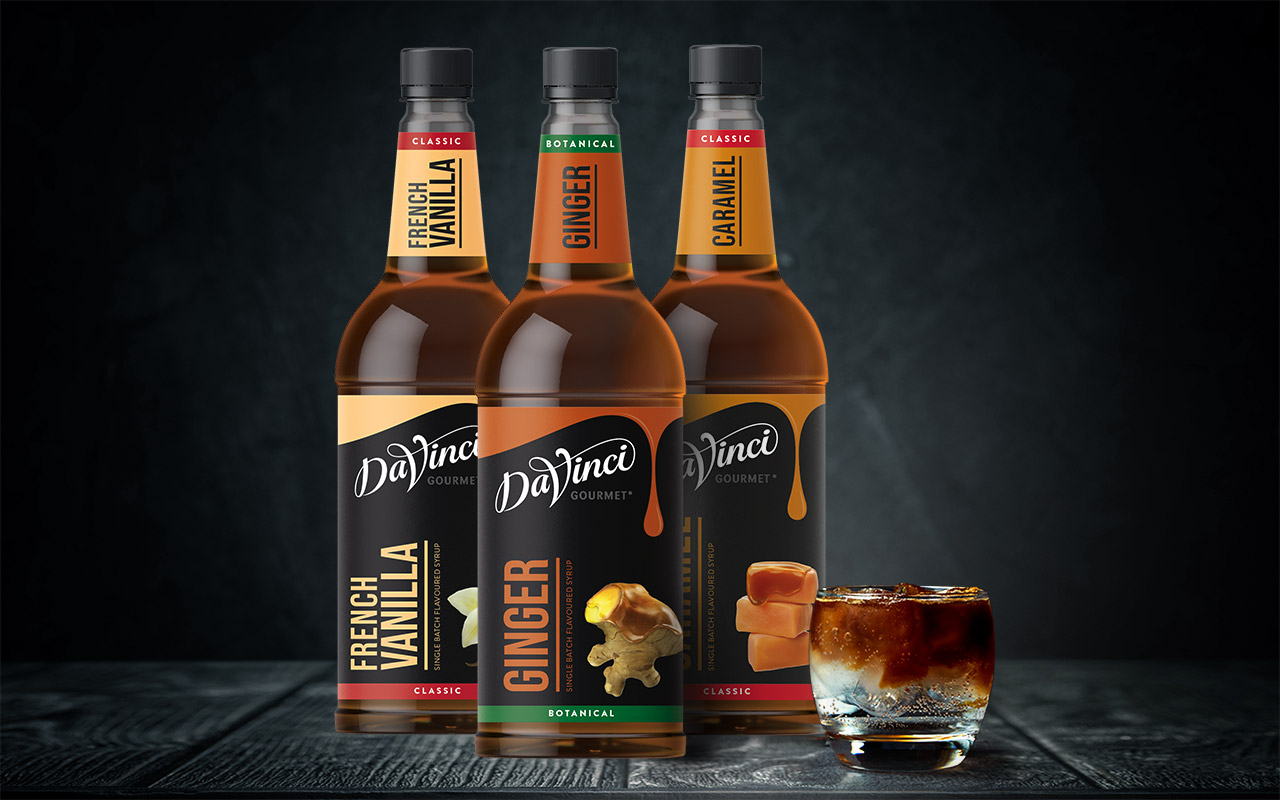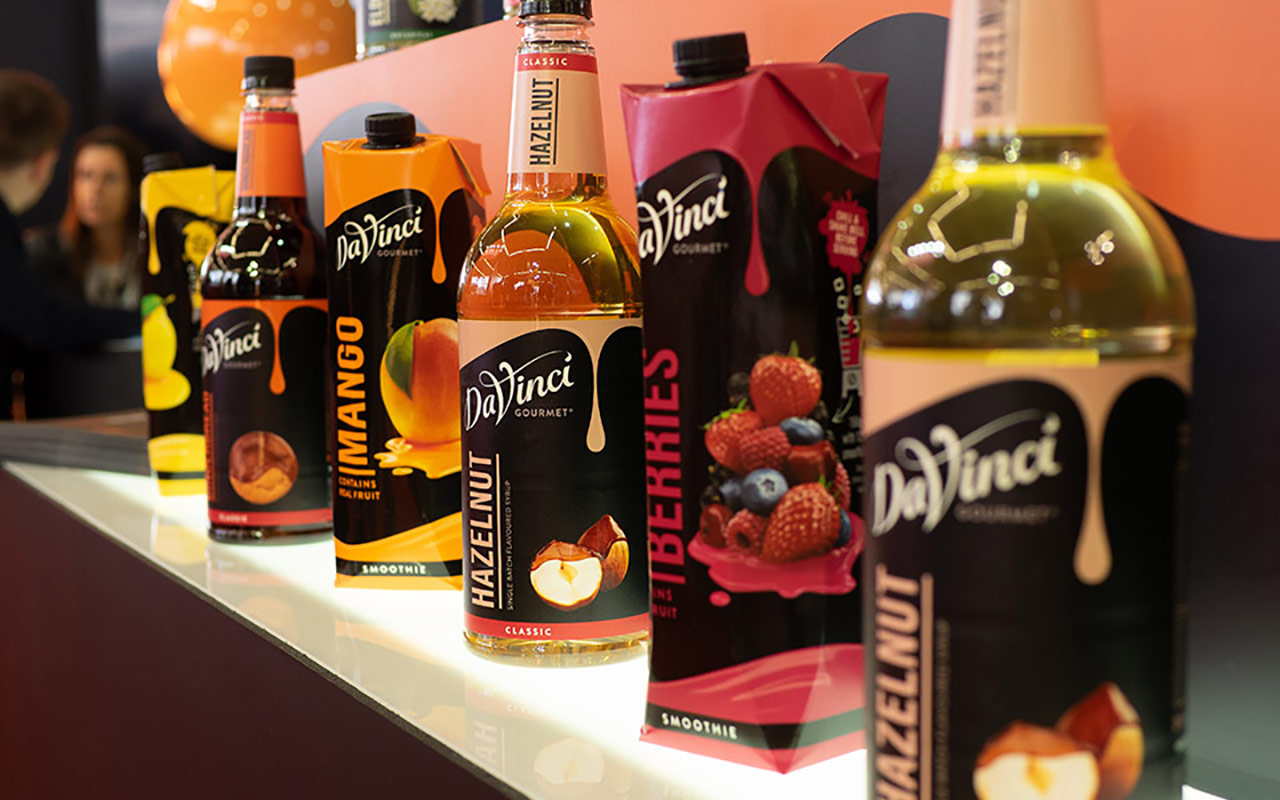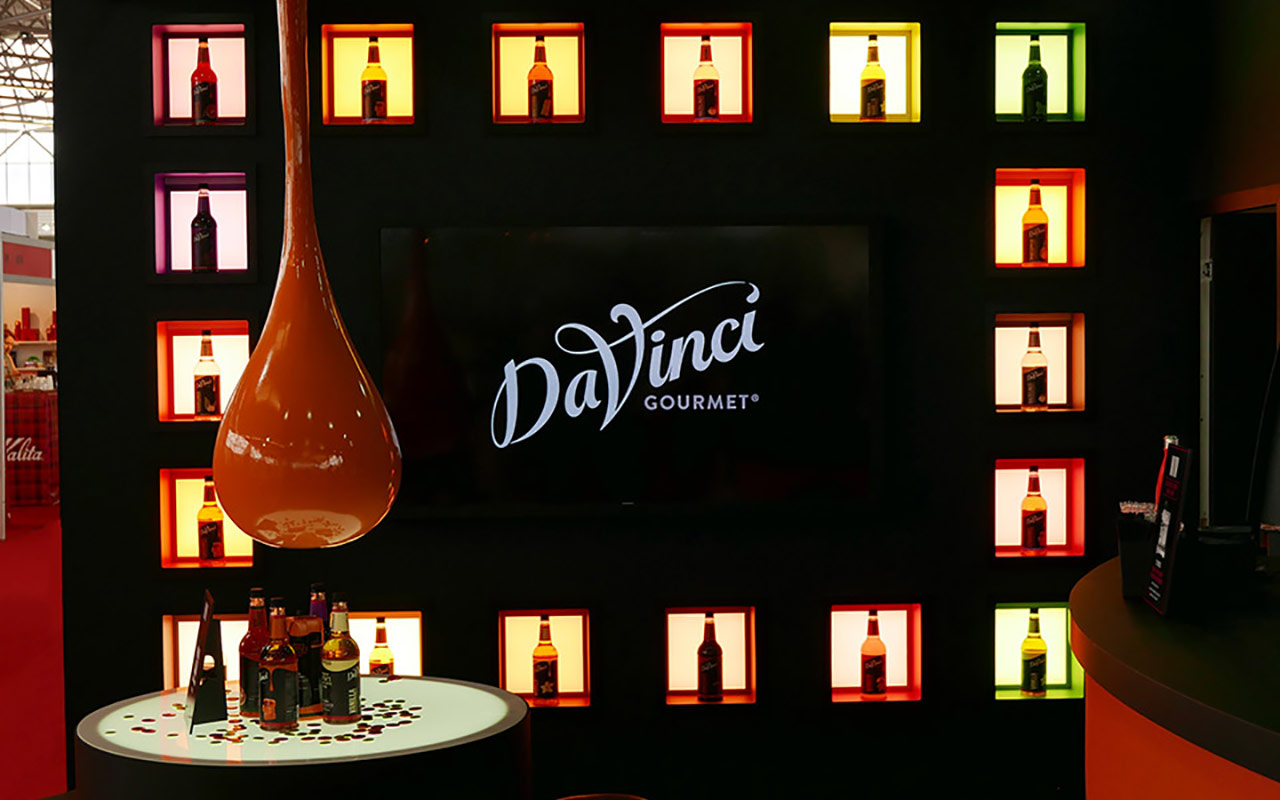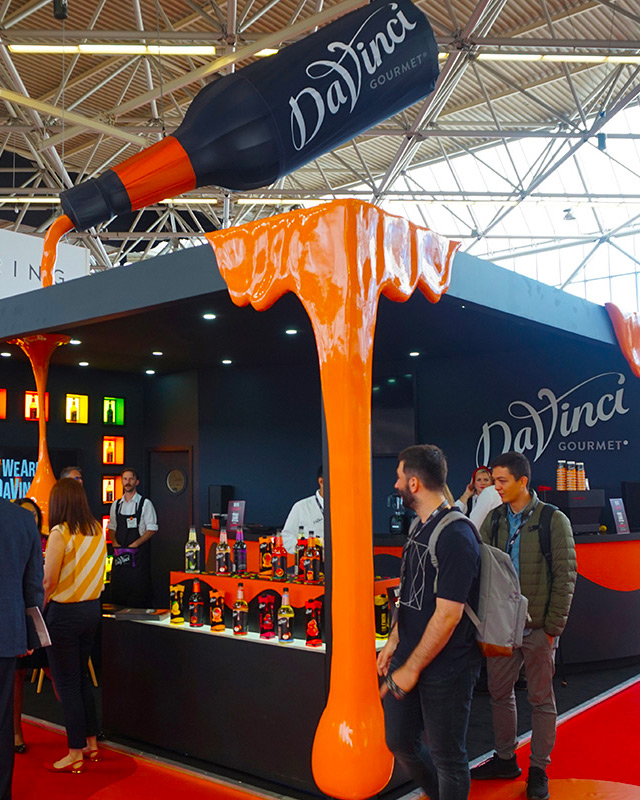 "We are able to connect with our industry partners. The attributes on pack have been enhanced to make it easier to tell what flavour you're grabbing, to show what range it comes from… more indicators on the label that help consumers to understand that there's something delicious from using this in a recipe"
Leanna Mix, Global Vice President of Brands (Kerry)