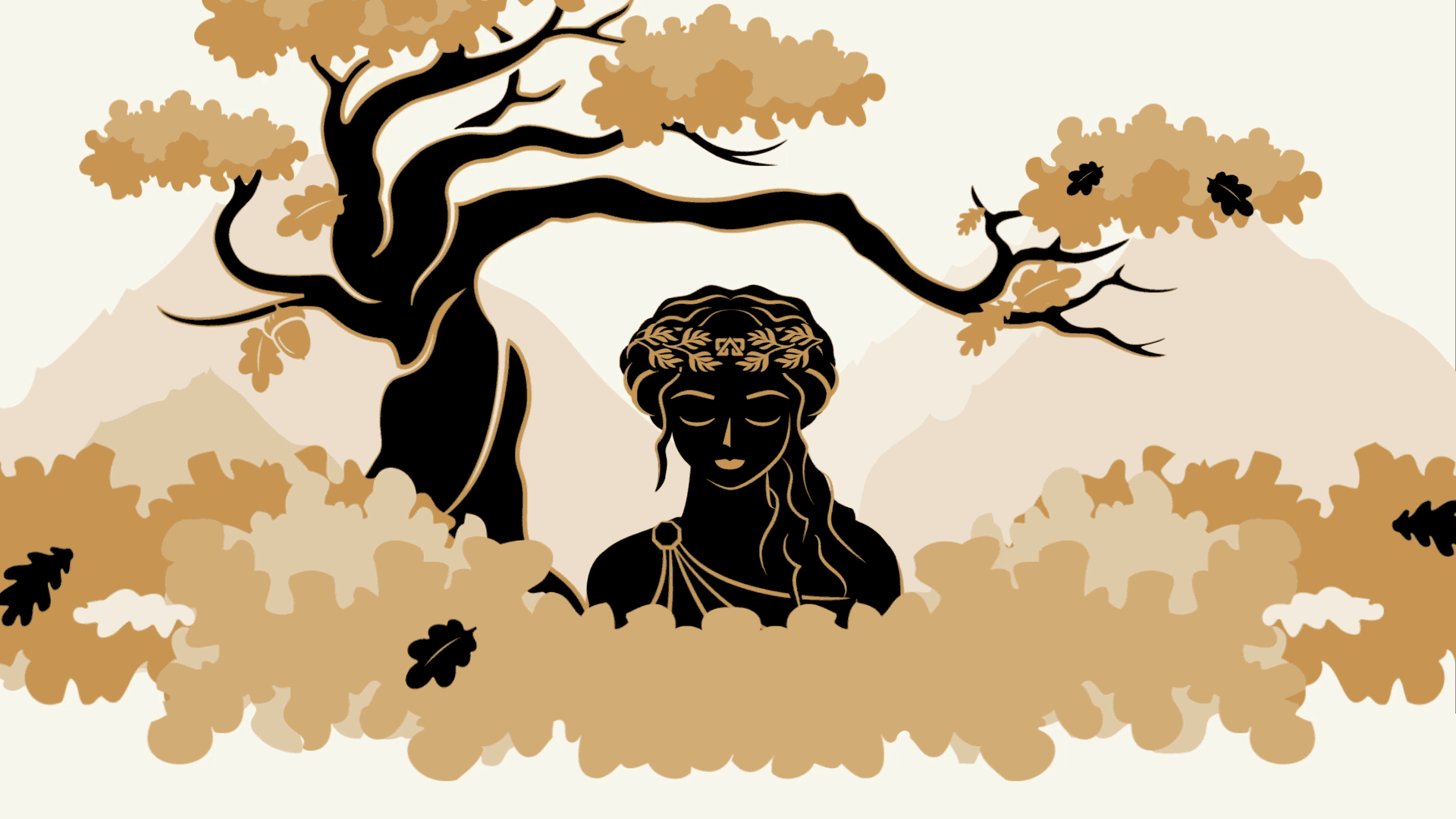 Strategy | Branding | Packaging | Digital
Creating a new legend in the snack world.
Challenge
The snacking category has always been a hotbed for innovation. Consumers have a relentless hunger for new in-home snacking experiences, now more than ever.
We saw an opportunity for Dodoni, producers of the finest Feta and Halloumi cheese, to position an altogether different kind of snack and bring some proper foodie kudos to the category. Dodoni Cheese Thins heroes quality, all natural ingredients and builds on the consumer appetite for brands with soul and authenticity. We knew we needed to think about messaging and visual signals in a new way.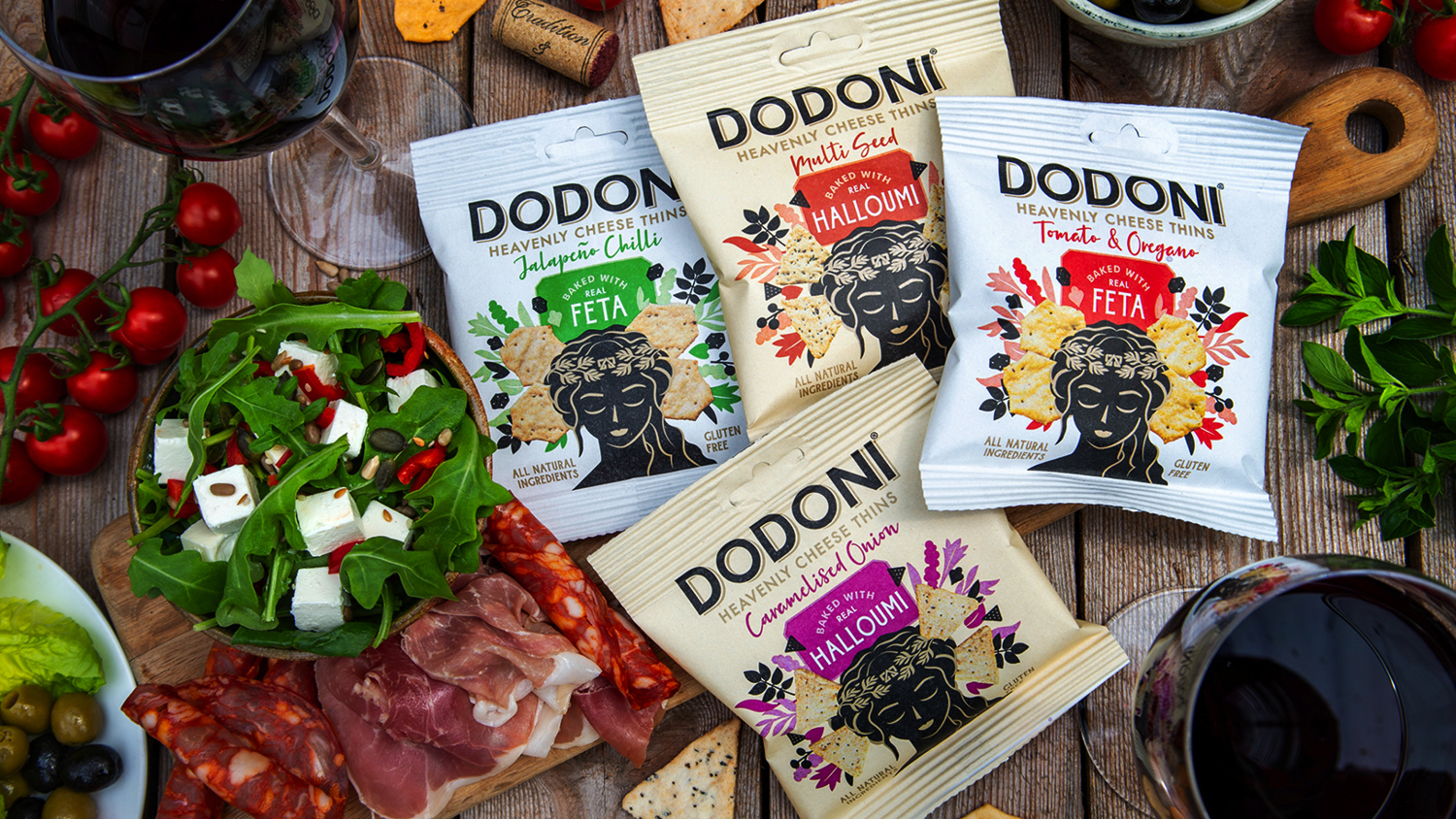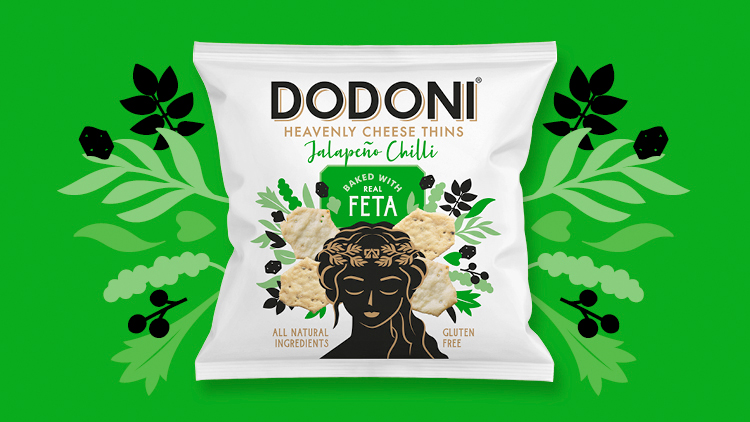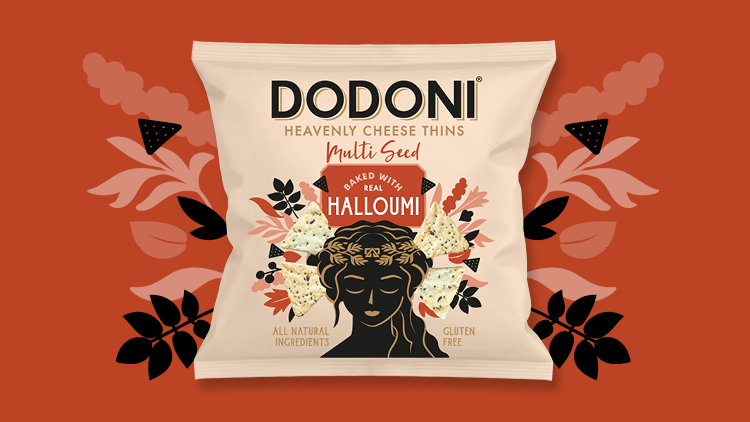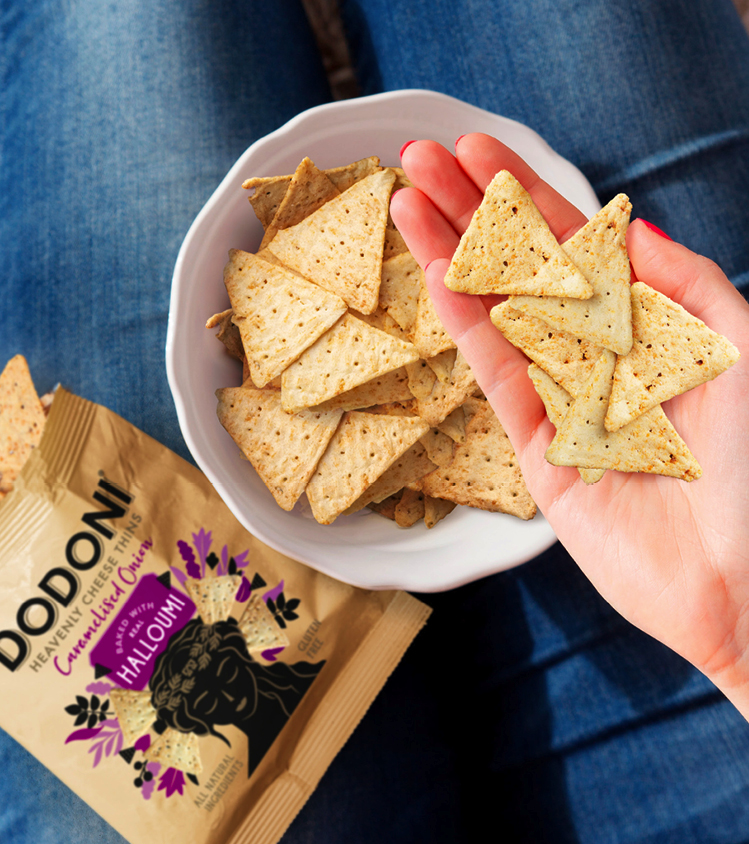 Approach
We were driven by one single thought in the brand creation. To bring to life some of the Greek legend surrounding the home of Dodoni, but in a modern way. Stories have been told and passed on about the oracle of Dodona (the location of the dairy) and we looked to build a connection in the way consumers share good times and stories with the help of tasty snacks.
The new brand respects Dodoni's long standing heritage in producing great cheeses, with a strong, proud brand mark. But we wanted to create distinctive assets that could allow us to amplify the world around the brand. The power of the oracle illustration will be a centre piece of brand recognition with the mystery and drama surrounding the story a crucial element, as we activate the brand across website, social media and e-commerce.