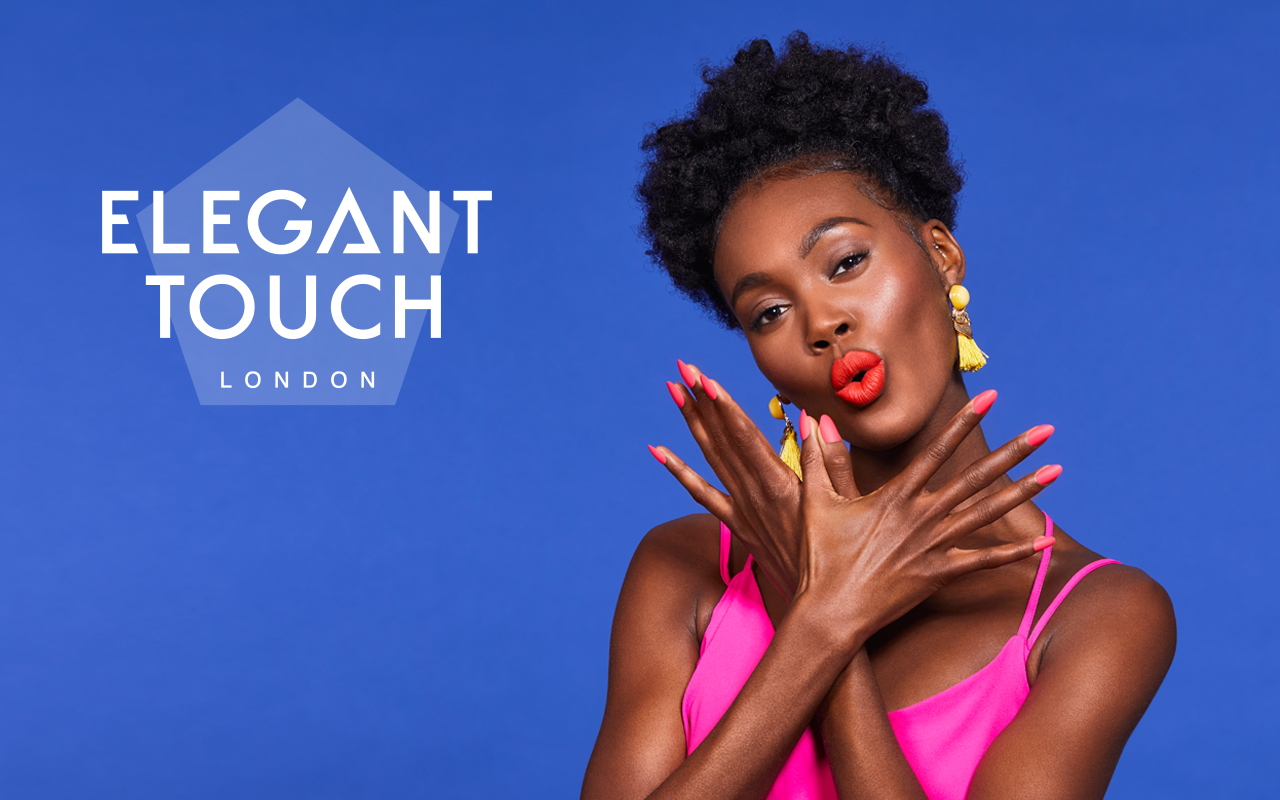 Reinvigorating
a brand in an
overcrowded sector
Background
Elegant Touch are the UK's leading false nail brand. Born on the Kings Road, London, in 1983, Elegant Touch have used their expert knowledge, innovation and unmatched quality to reinvent false nails into today's ultimate fast fashion accessory.
Challenge
With an increasingly competitive and yet stagnating market, Elegant Touch needed a significant brand overhaul to ensure stand out from the crowd, reinforce their status at the top and introduce new customers to grow the category as a whole.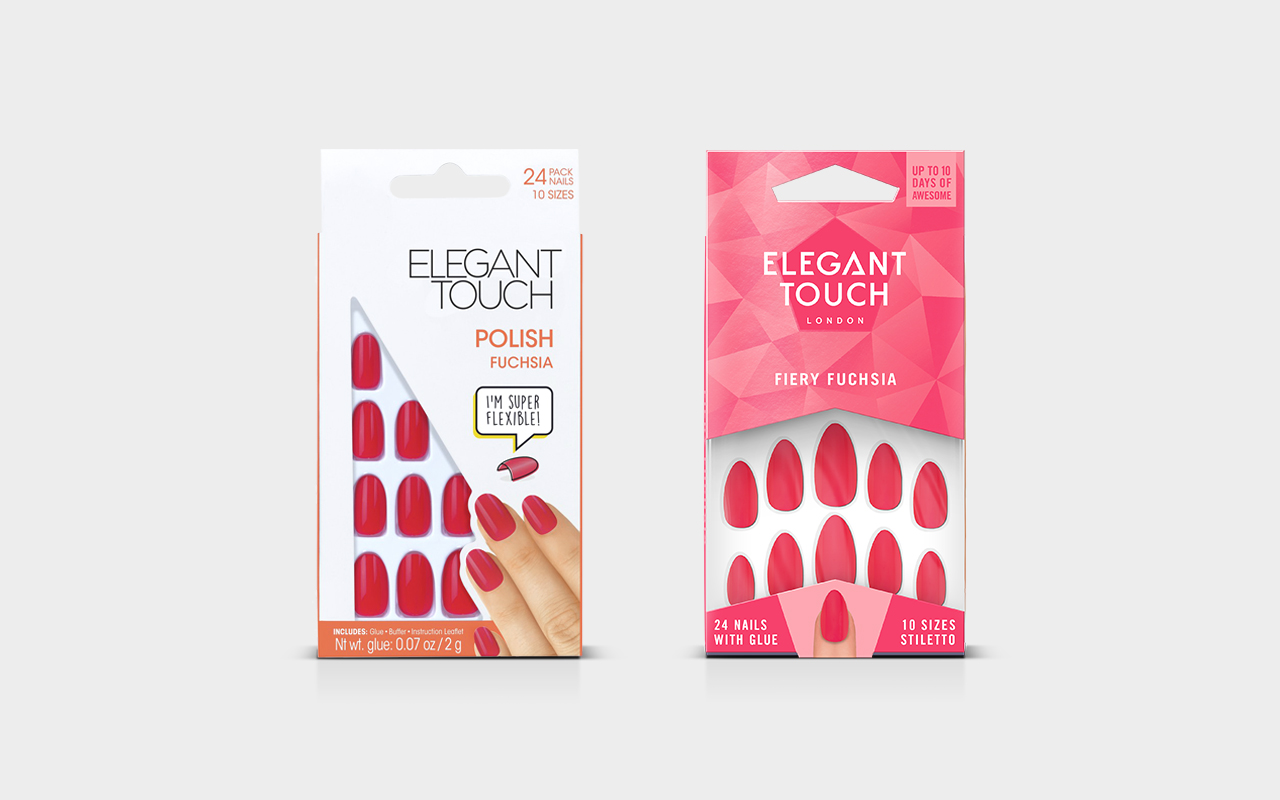 Solution
Our creation was a striking identity design, brand style and tone of voice that embodies the Elegant Touch brand essence – Playful, Original, Unstoppable. We brought the brand to life by designing a new packaging structure along with graphics to showcase and hero both the brand and nails whilst allowing consumers to use the products more easily. All communications and packs on shelf have been elevated to meet the business objectives and to ensure consumers can identify the nails they want quickly. Colour now plays a big role, as it does in the world of nail polish.
And it's not the just the Elegant Touch core ranges which have taken on a bold, faceted visual style, but we also updated the sub brand InstaNails and created a new sub brand, Nail Saviour. On top of that, we gave the seasonal trend collections a great new look, allowing the nails themselves to inspire the design of each collection individually.