Brand language | Internal communications | Employee engagement
Repositioning and redesigning Gatwick's internal communications that led to a reduction in queuing by 70% and 95% of customers clearing security within 5 minutes or less.
The first airport to break away from BAA, Gatwick required culture and values to improve commercial success and customer experience.
We created a visual identity for their internal communications. The development of an illustrated, icon led customer journey made sure all employees understood the process, with the support of a new brand toolkit, staff handouts and annual report.
The new internal branding repositioned Gatwick, reducing complaints by 70% and led to 95% of customers clearing security in under 5 minutes.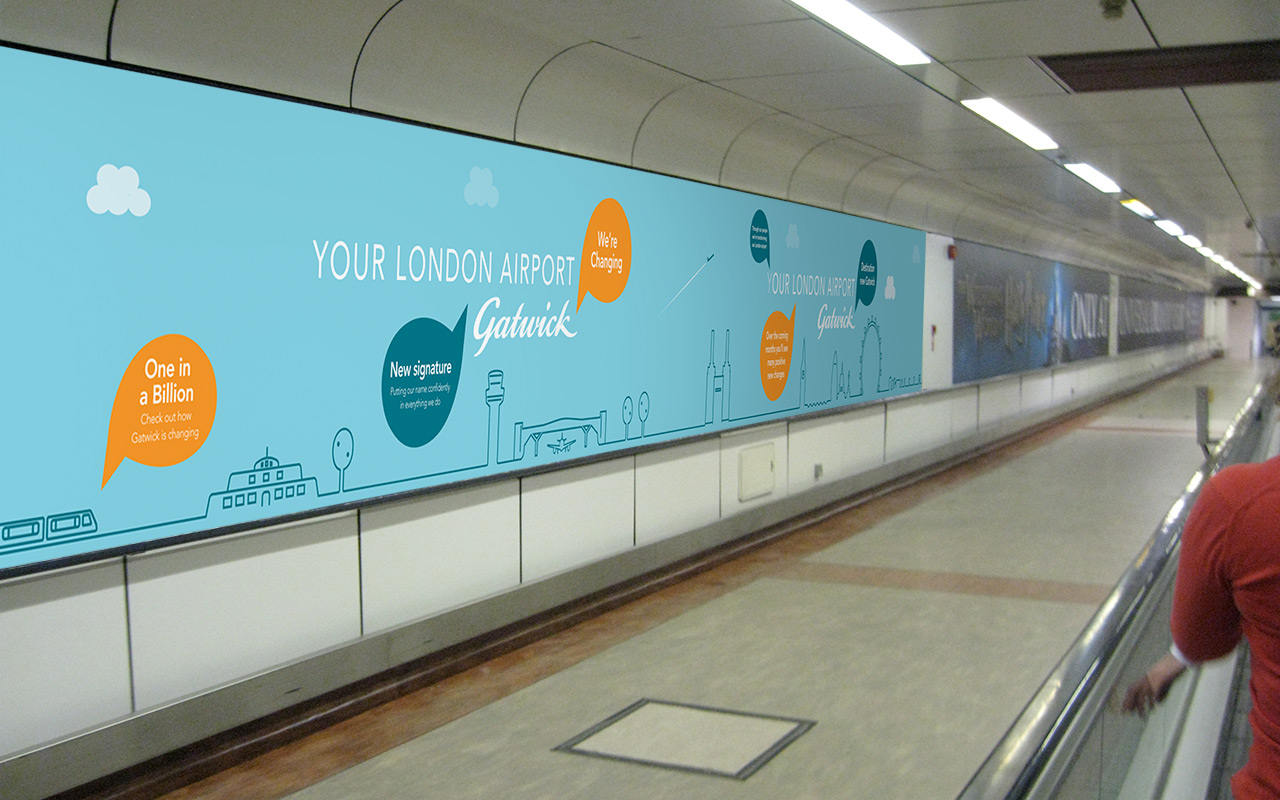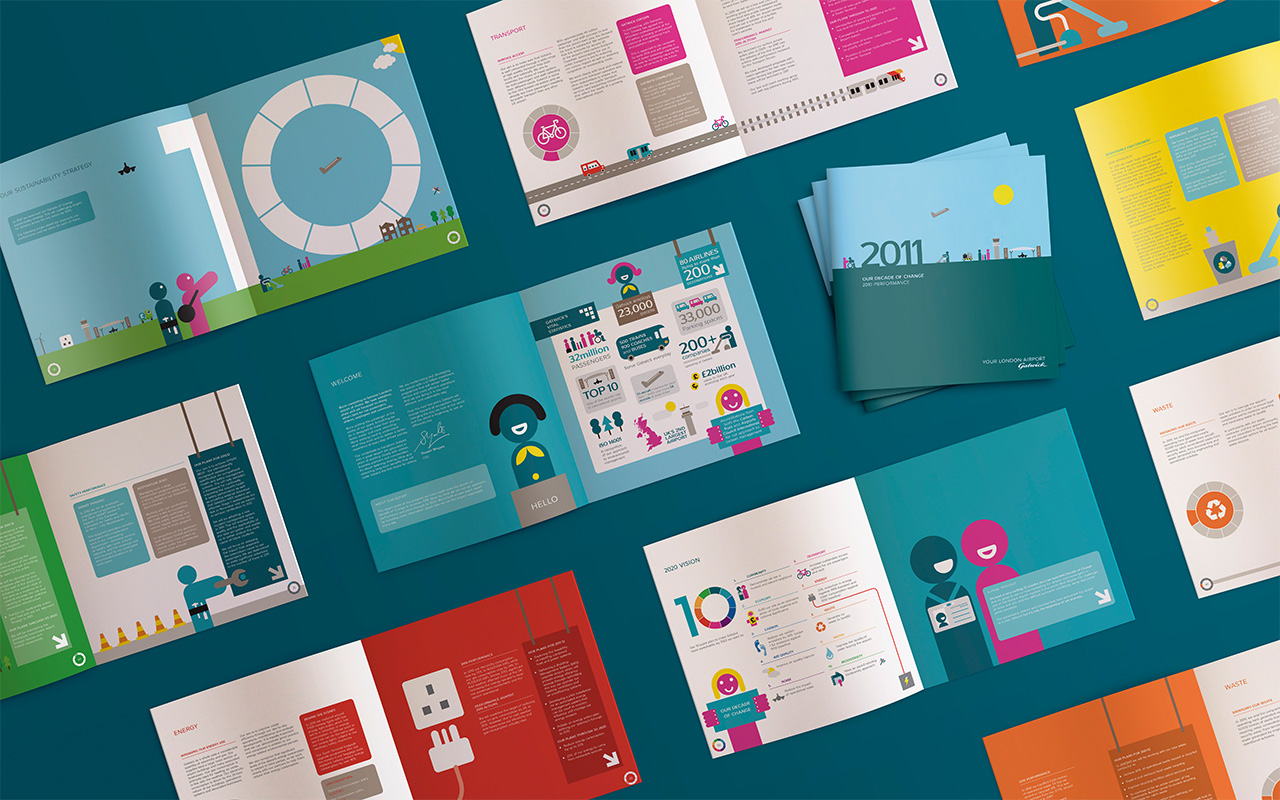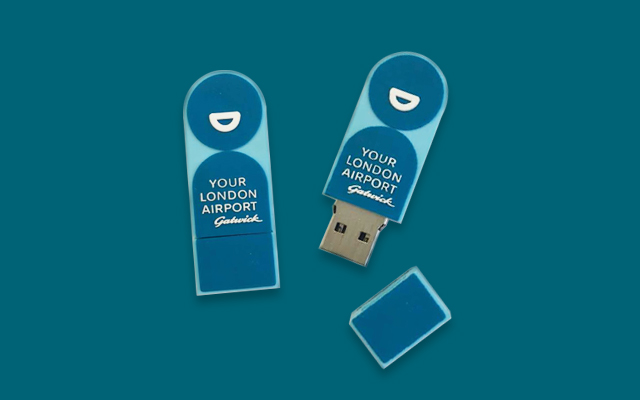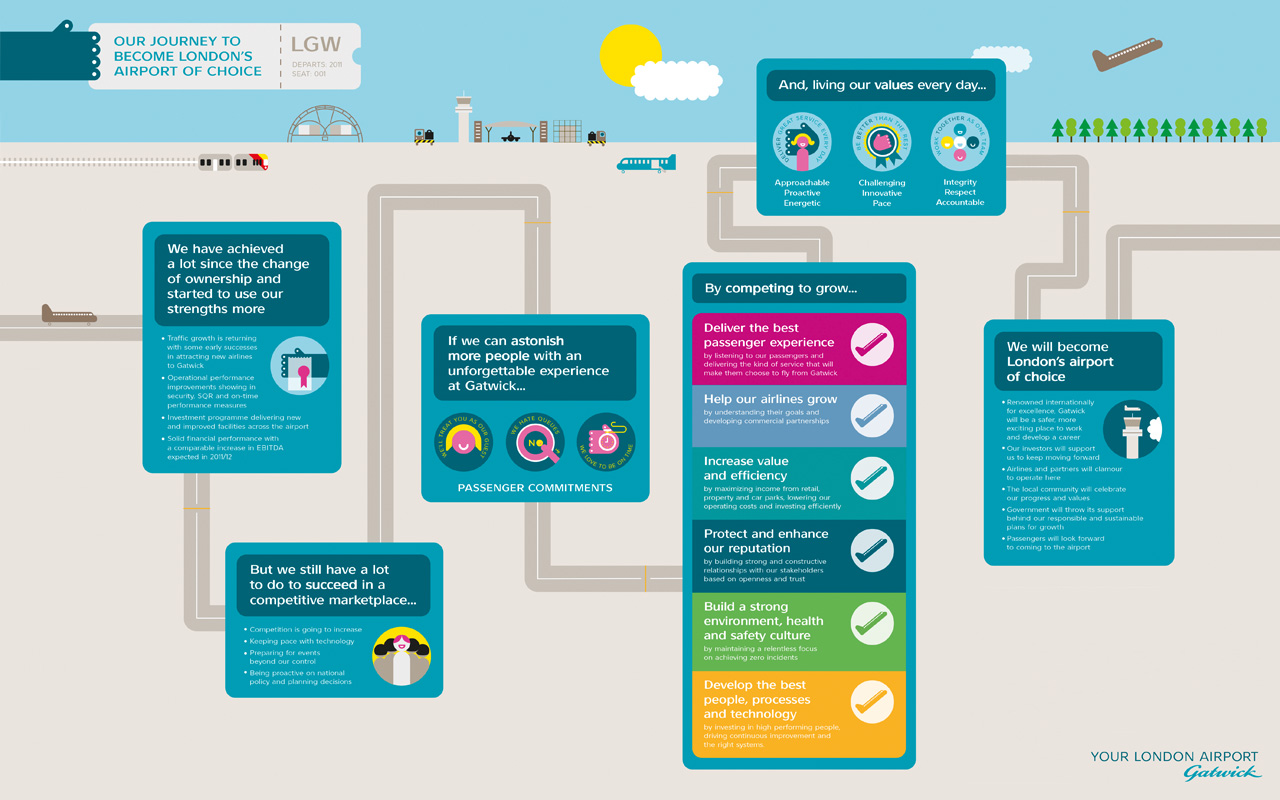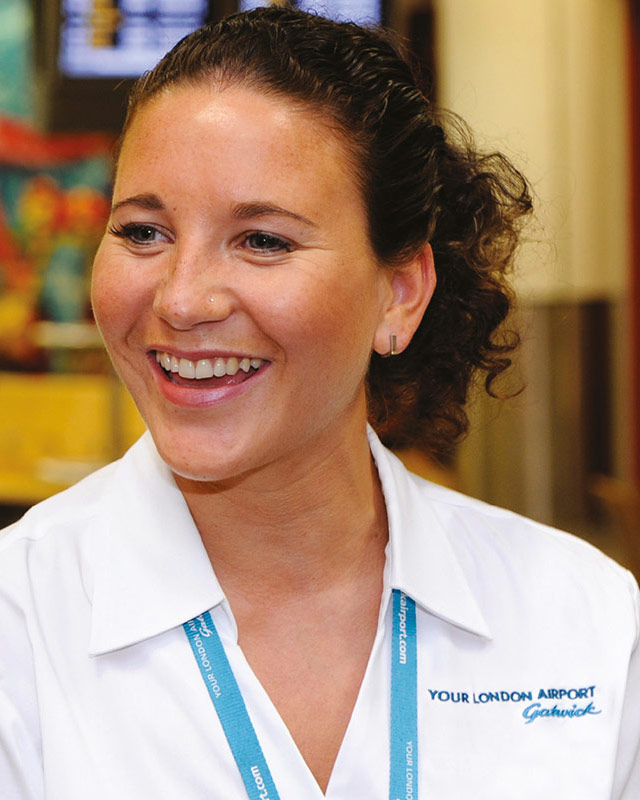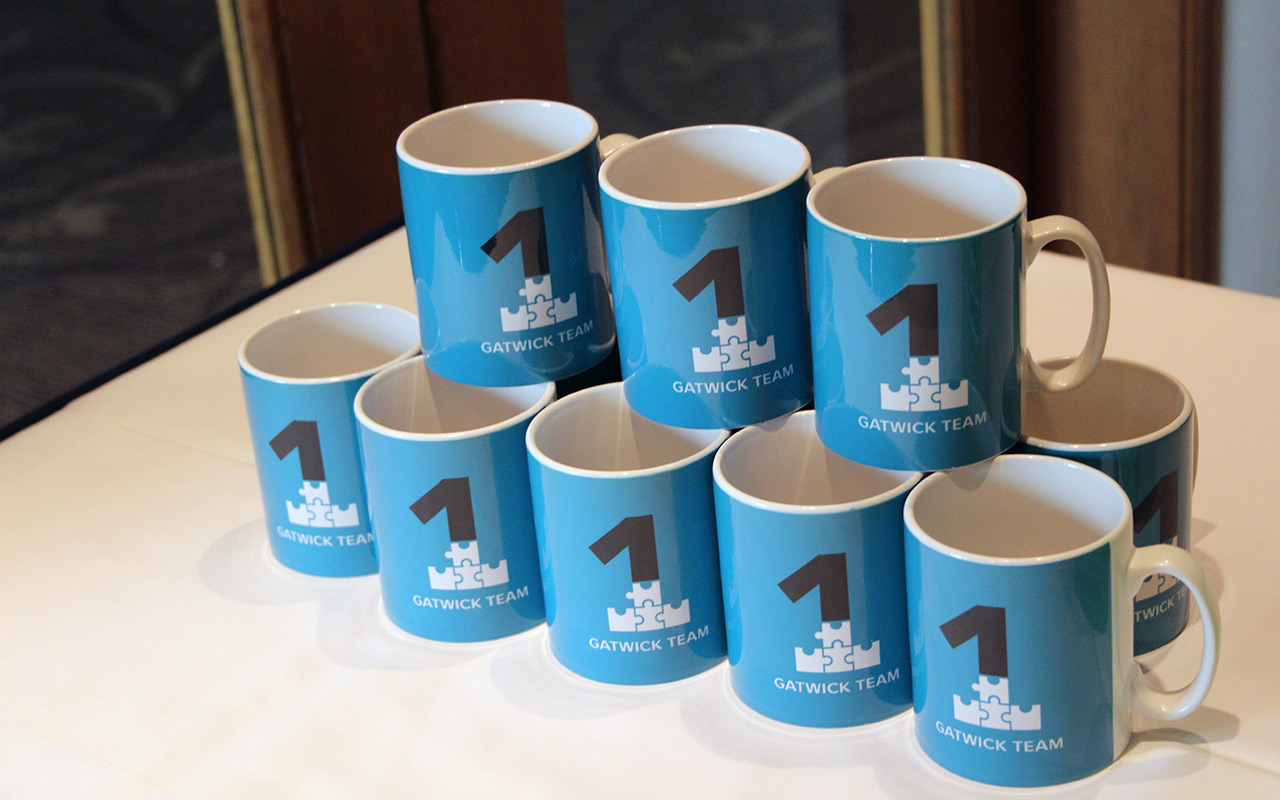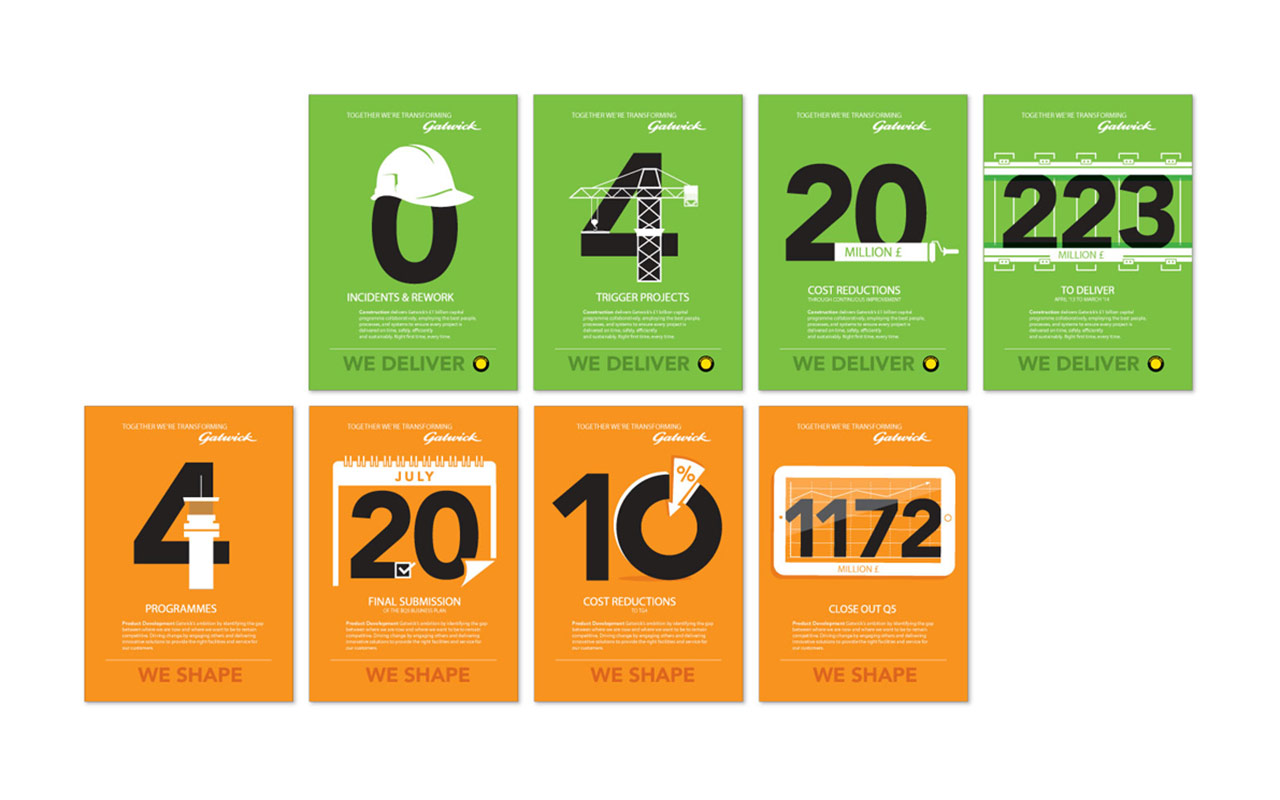 "From hell to heaven in one year. There has been a material improvement. Staff are now far more responsive."
Evening Standard, 24th November 2010
"I can honestly say this is the best work I have ever had from any agency."
Head of Internal Communications, Gatwick Airport