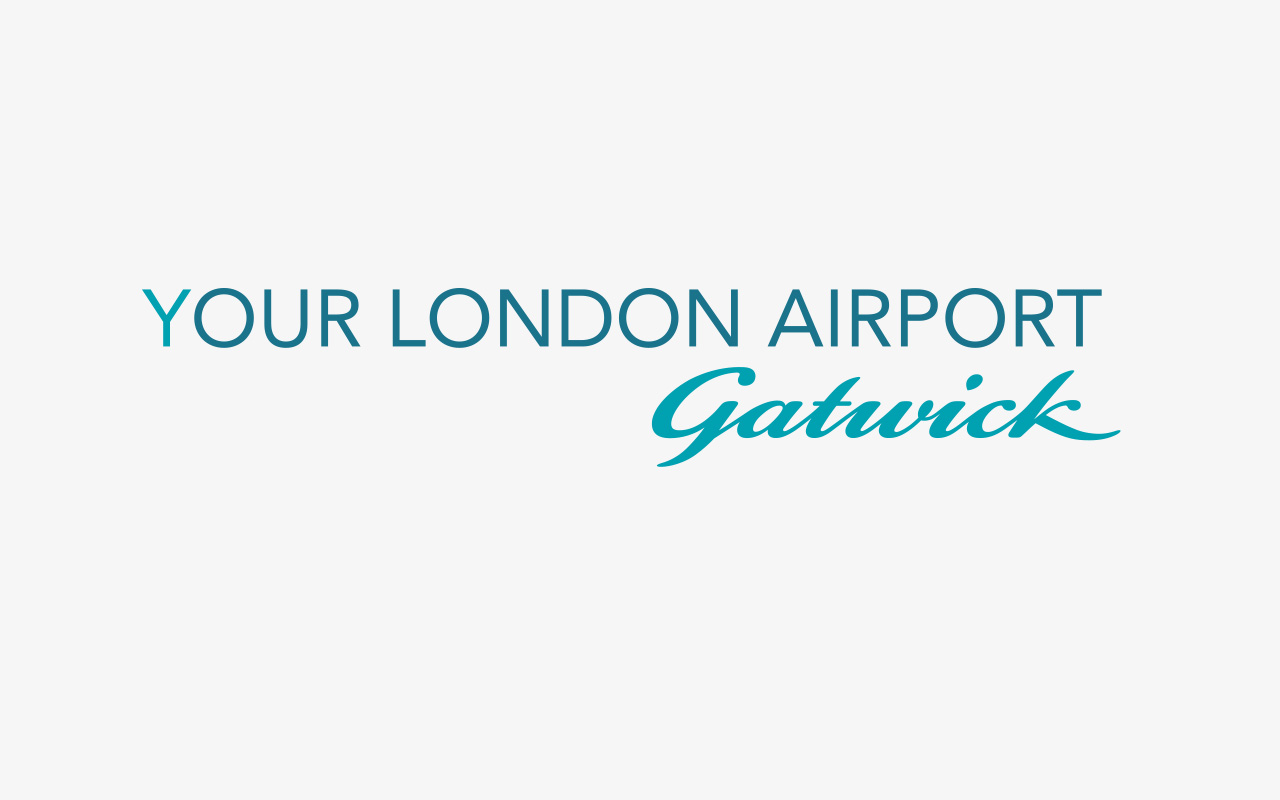 Background
Gatwick was the first UK airport to break away from BAA which gave them the opportunity to reposition and create a new identity to help them in the quest to become London's airport of choice.
Challenge
We were asked to define the culture and values of Gatwick to improve the airport's commercial success and customer experience. We needed to create and establish a new long-term brand styling for internal communications, which would act as a kit of parts and inspiration for the communications team.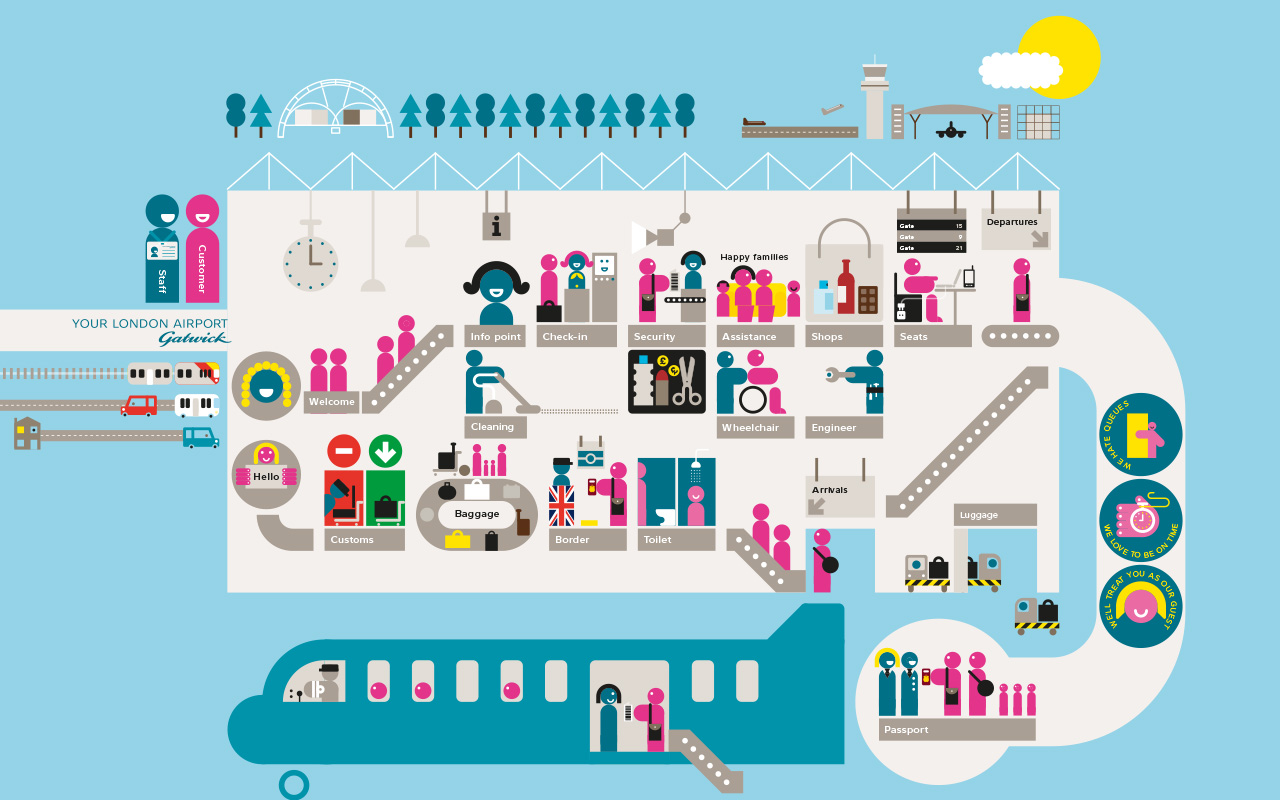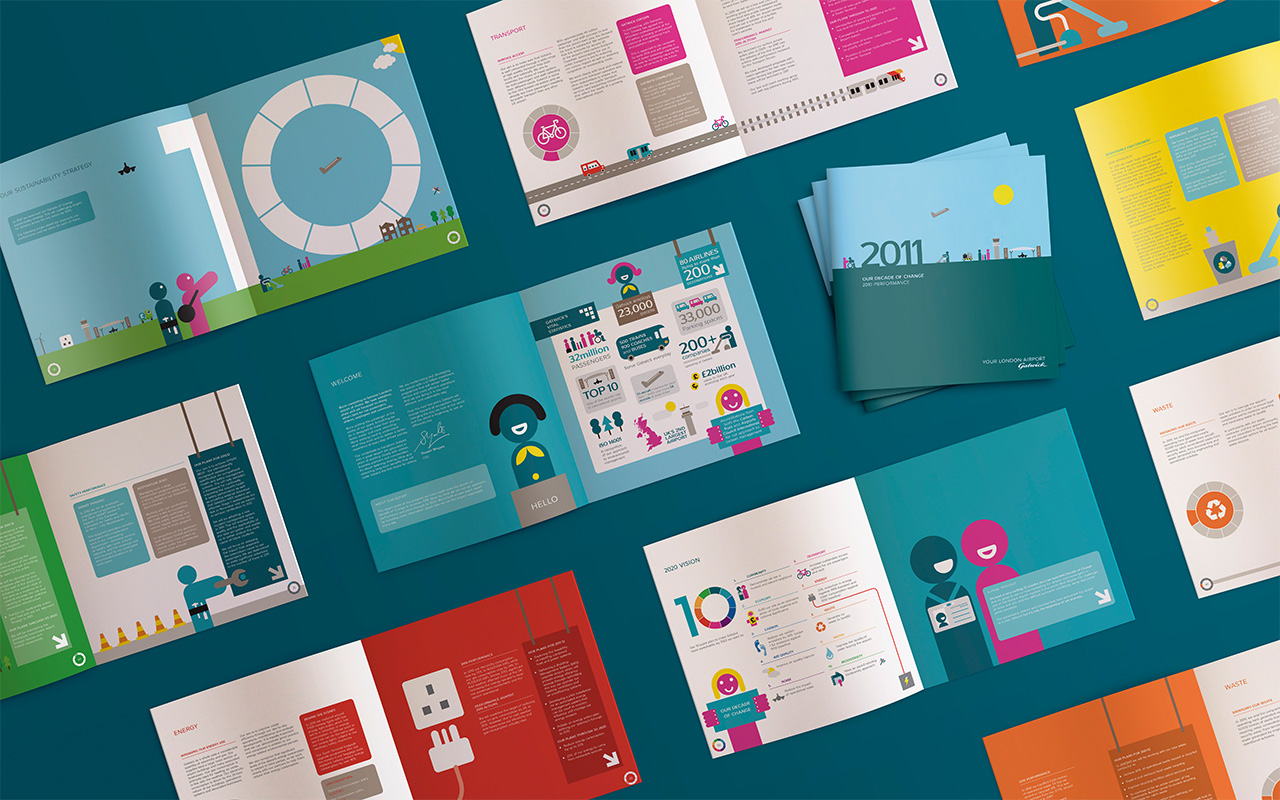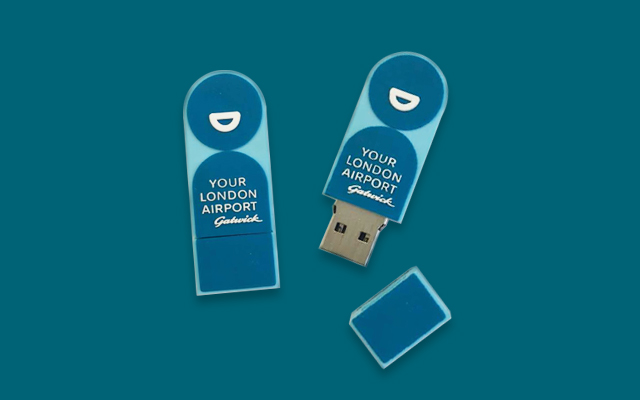 Solution
We created a visual identity for their internal communications, including a brand tool kit, handouts for staff and an annual report. We focused on making these feel human, approachable and own able to Gatwick. The illustration we created incorporated the new visual identity's kit of parts but also hinted to the journey that customers would make through the airport.
Result
This project helped transform customer experiences and turned one of the world's busiest airports 'from hell to heaven in one year' as quoted by the Evening Standard. Security queuing complaints were reduced by 70%, positive feedback doubled, and the airport achieved its target for the first time ever of 95% of customers clearing security in less than five minutes.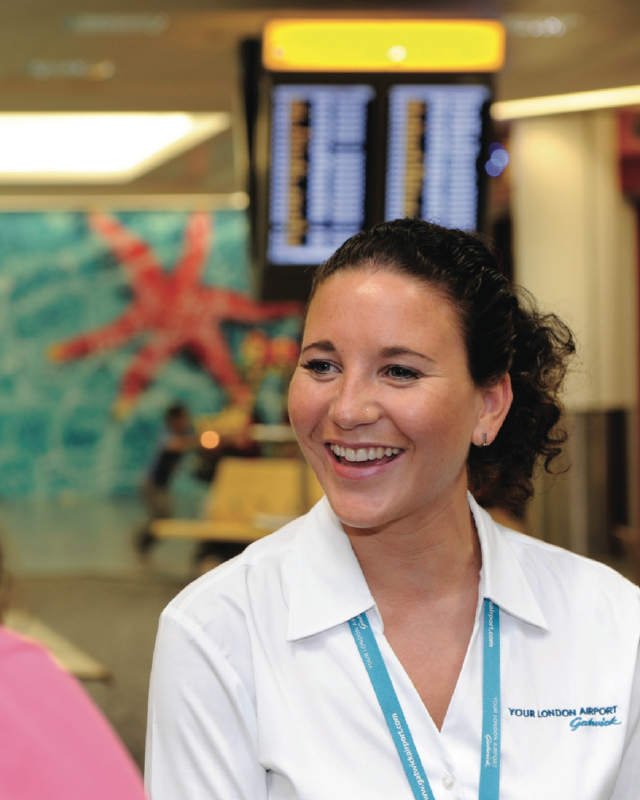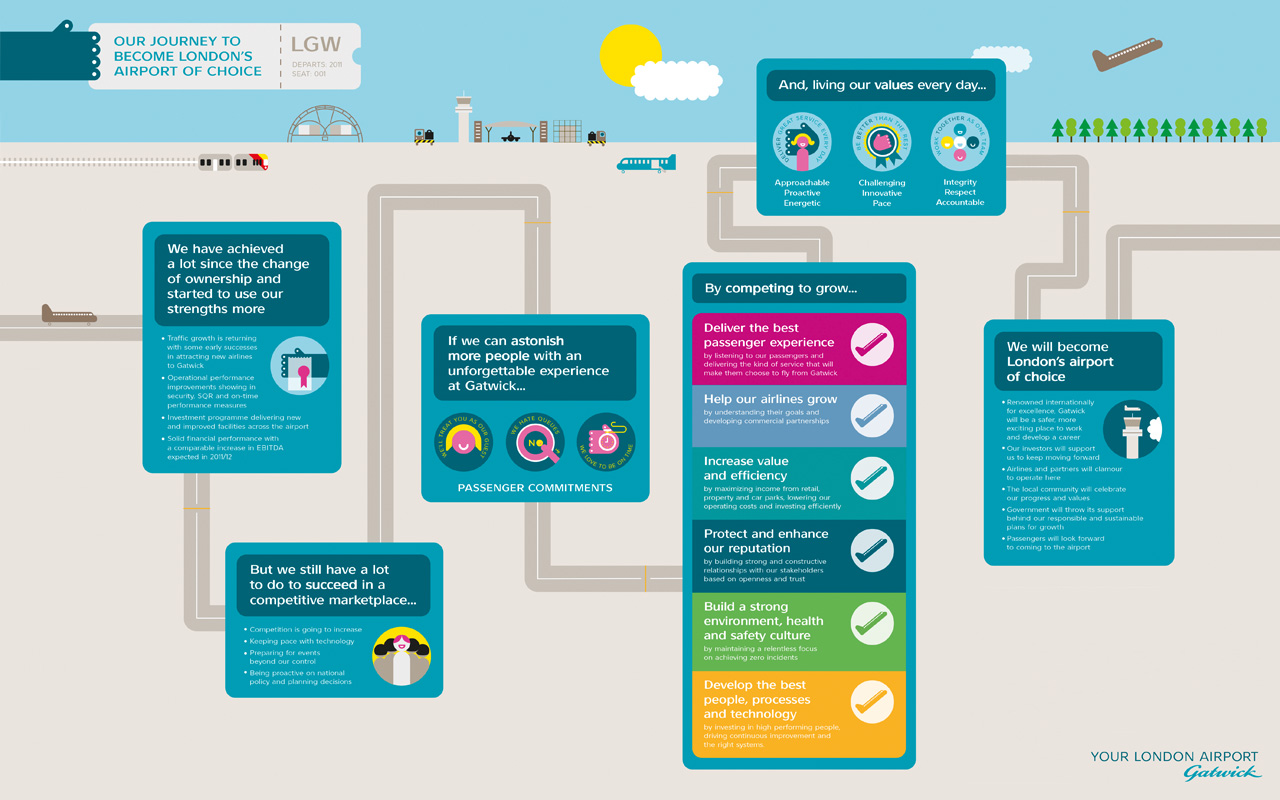 "From hell to heaven in one year. There has been a material improvement. Staff are now far more responsive."
Evening Standard, 24th November 2010
"I can honestly say this is the best work I have ever had from any agency."
Head of Internal Communications, Gatwick Airport