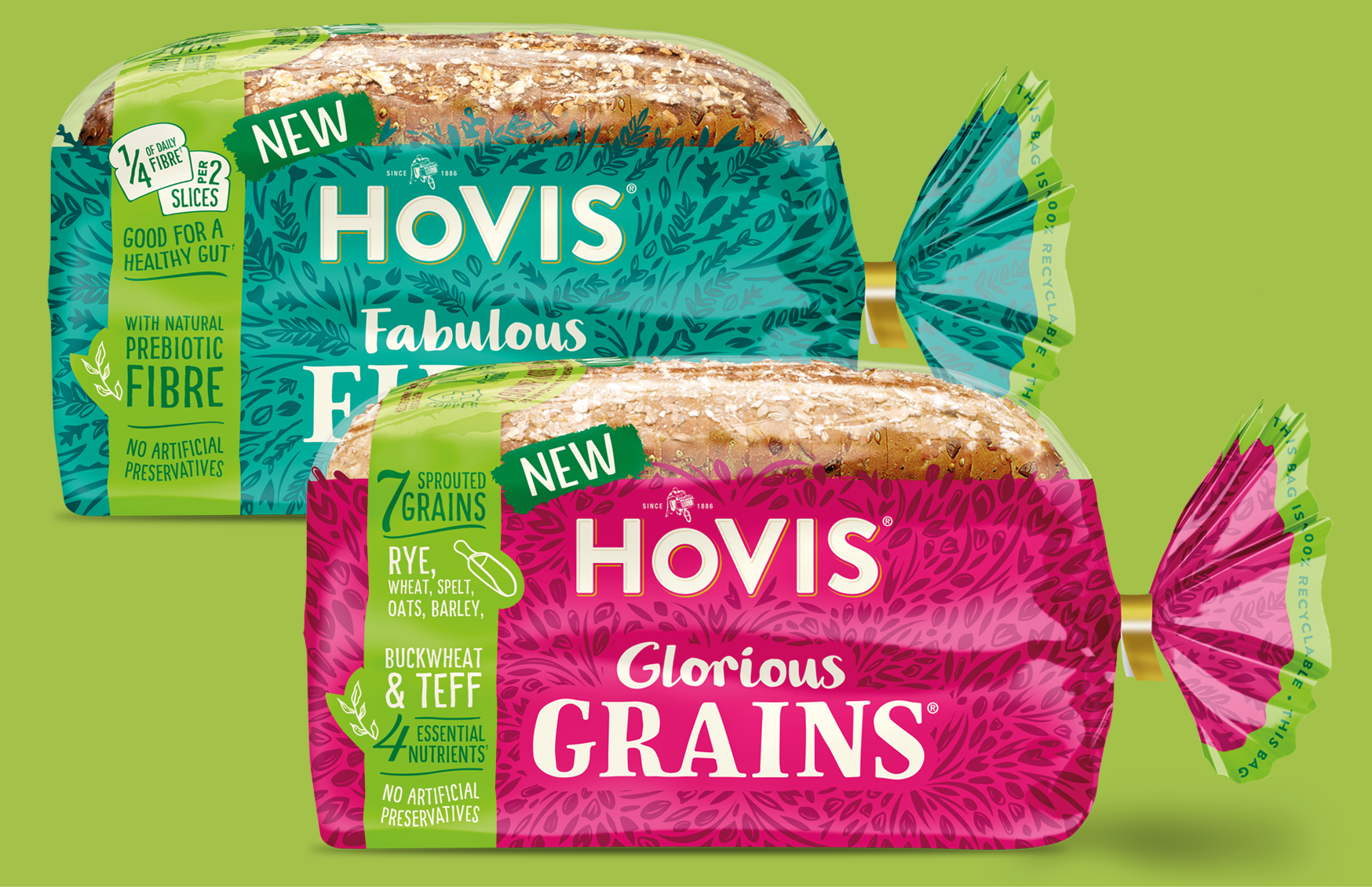 Packaging Design | Launch Animation
How do you convey health and nutrition messaging in an engaging way?
We are proud to show off designs for Hovis® Fabulous FibreTM and Glorious Grains® loaves, Hovis® new health focused range. Fabulous FibreTM is a loaf baked with Inulin Fibre. Glorious Grains® is a loaf baked with 7 sprouted whole grains.
We created bright bold and energetic designs with hand crafted elements. Removing the loaf badge created more space for the playful design elements, whilst retaining strong brand and shelf standout. The health claims† are also clearly conveyed in a simple but fun way on front and top of pack.
We created social media launch animations and visual assets that helped highlight the main health benefit of each loaf.