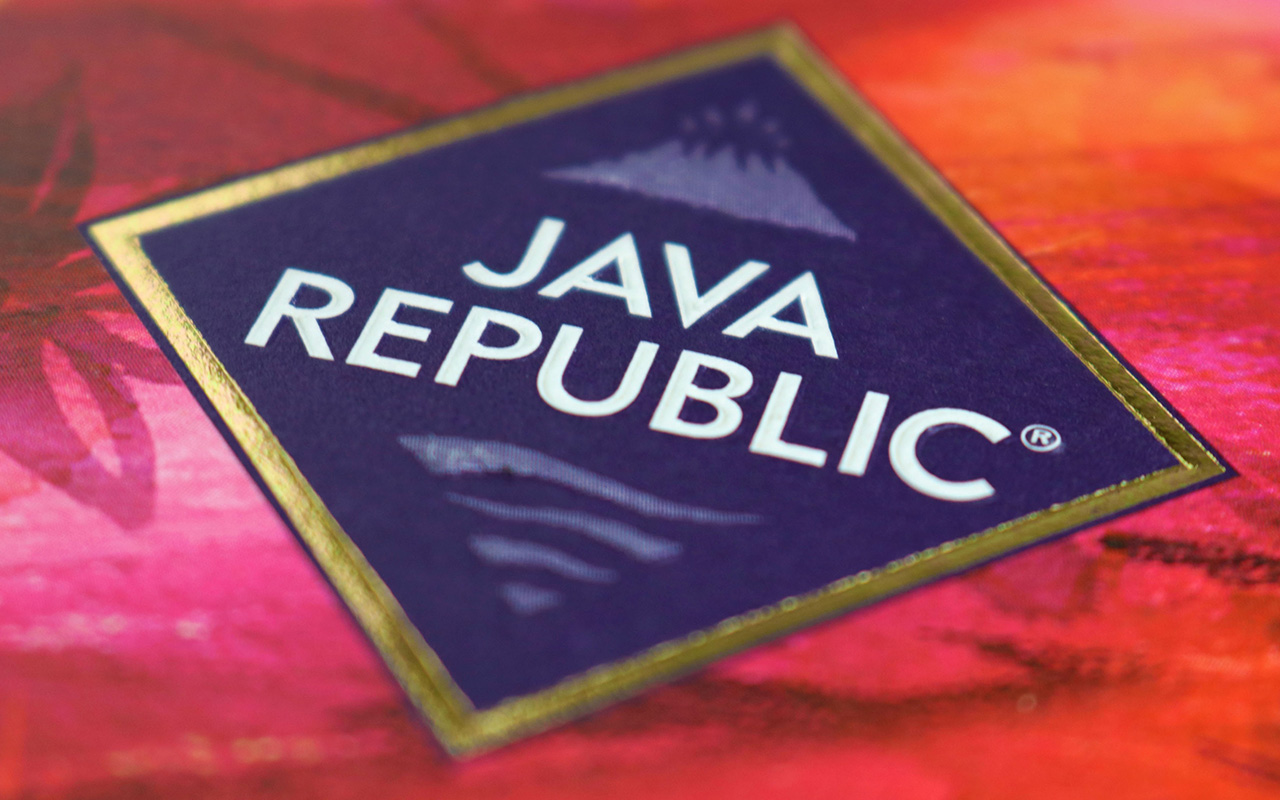 Establishing differentiation in a growing category
Background
Java Republic is an Irish premium beverage company that has been discovering and blending teas and sourcing and roasting coffee since 1999. Consciously selecting 100% organic, natural ingredients whilst still challenging tastes with more adventurous combinations and blends.
Challenge
We were tasked to create a new look for the brand that reflected the care, craft and high quality ingredients that have become part of the Java Republic story. The range needed rationalising from product ranges down to pack differentiation.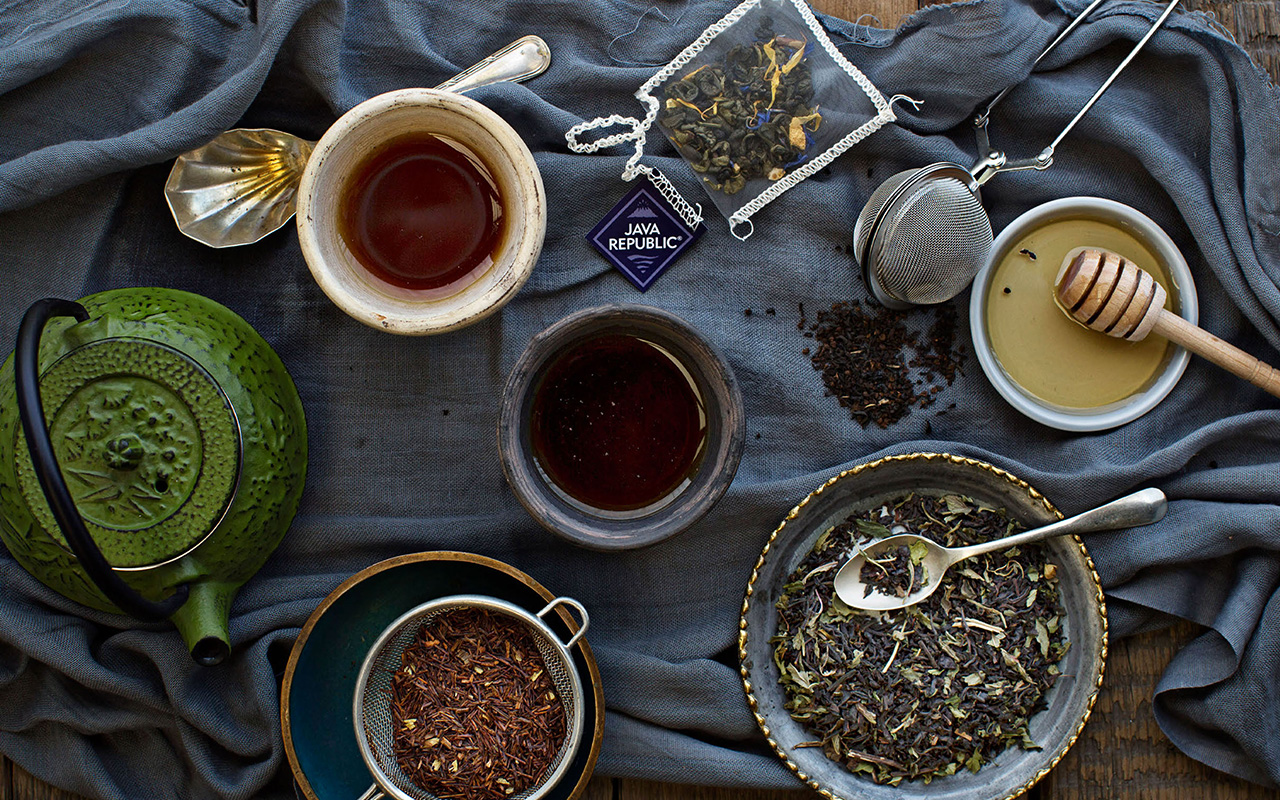 Solution
We redefined the identity with a clean up of all elements, retaining the equity of the diamond and Prussian blue. We discovered the unique stories that made each of the tea's distinct, be that the ingredients, the provenance or the blend…and commissioned bespoke illustrations to help convey these through on pack imagery. The range was rationalised into 5 categories identified by on pack colour bands. The top of the packs features full bleed illustration to allow for the packs to be displayed in a more exciting arrangement when sold on trade or at exhibitions.
Result
As a result of the redesign and repositioning sales in the first year increased by over 50%. In particular, sales online were up 60% and Java Republic were able to secure listings in long term targets in the food service sector.