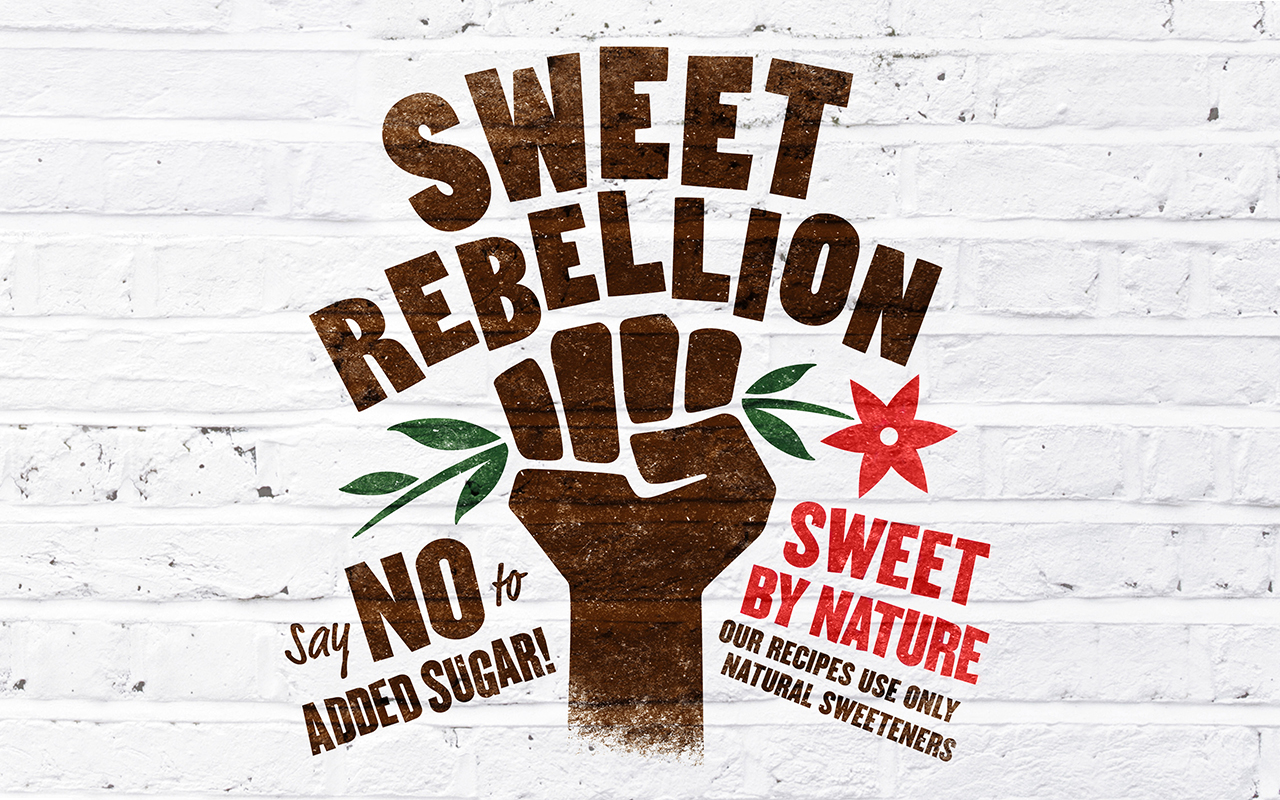 Naming and launching and rebellious brand
Background
Taywell is a British artisan ice cream producer, that spotted a gap in the market for a healthier consumer-facing product.
Challenge
To launch the UK's first "no sugar" naturally sweetened ice cream that tastes as good as high-end competitors – without the refined sugar! Sugar is fast becoming the latest dietary evil. Branded "the new tobacco", it is now thought to be responsible for liver disease, diabetes and even cancer.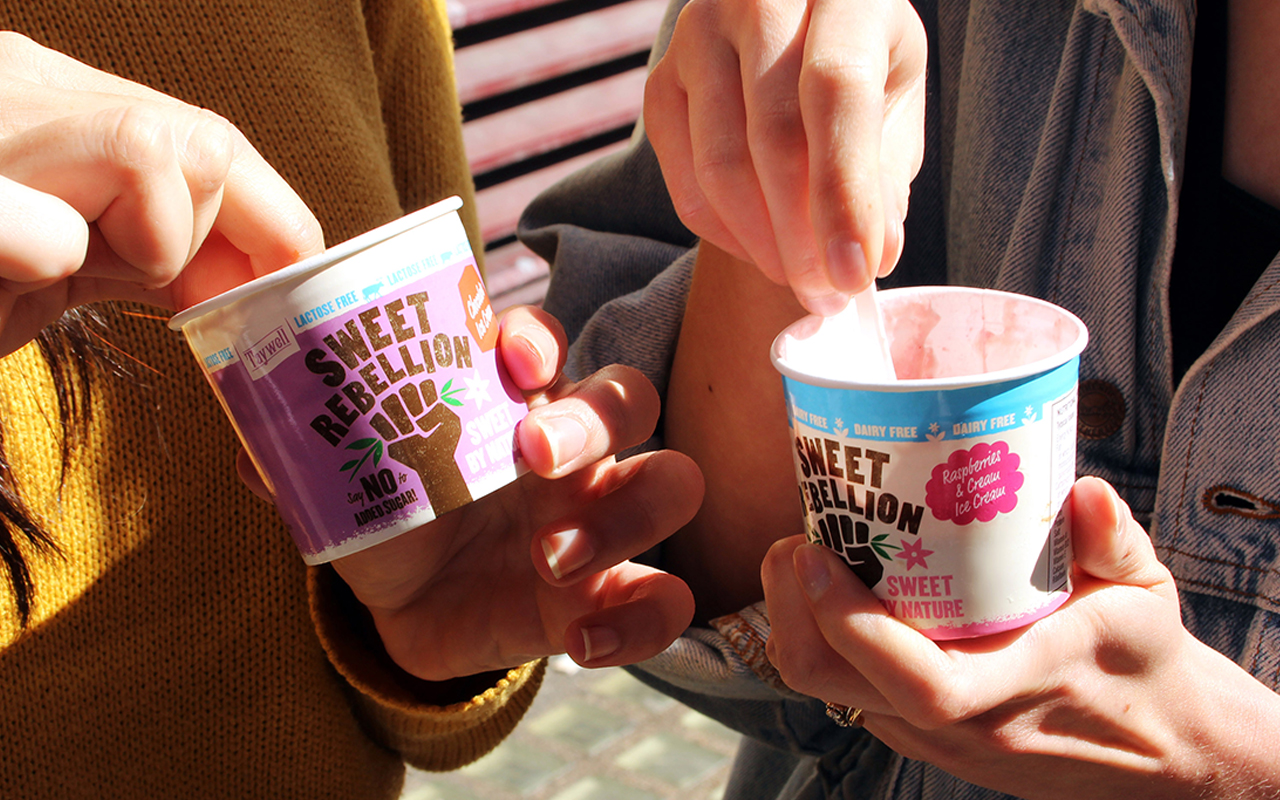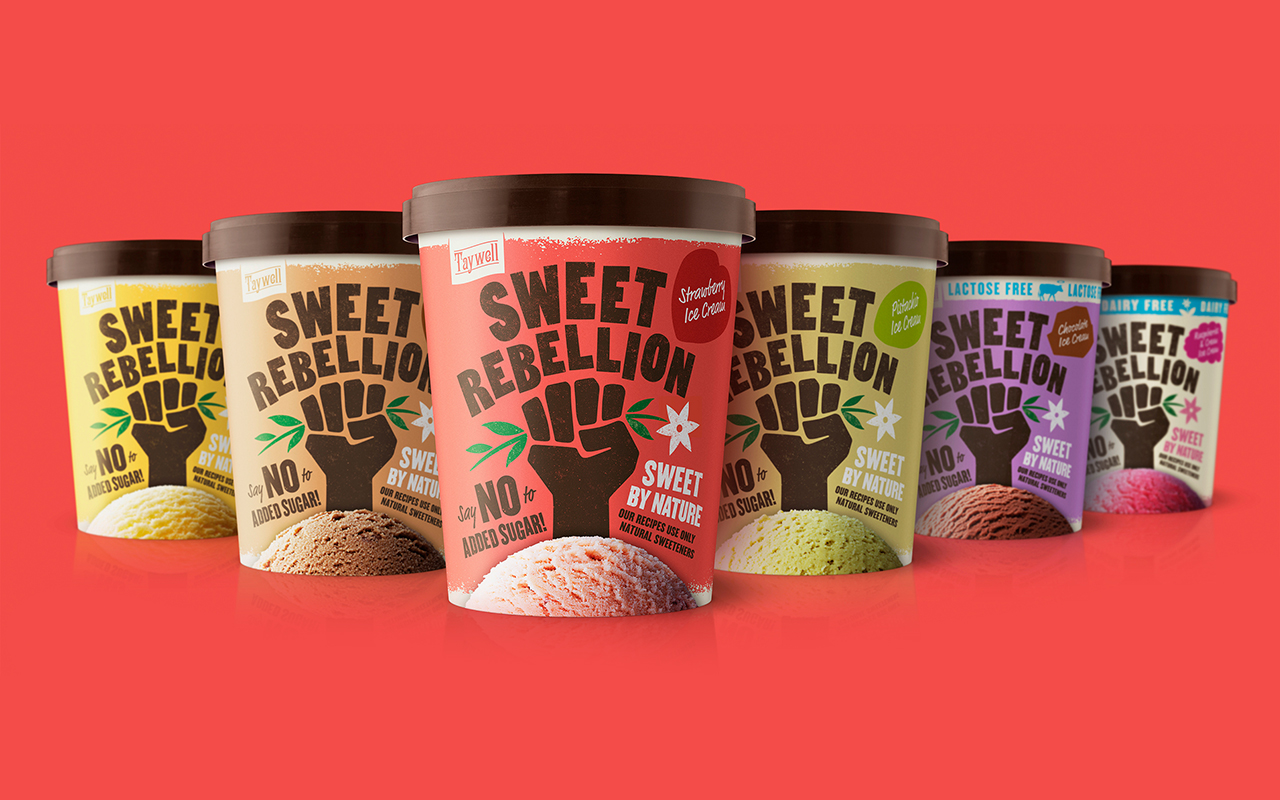 Solution
We started from scratch to rebrand the name, positioning and packaging in a way that communicates the main USP in a clear and memorable way – and most importantly, with taste appeal. Inspired by the rebellious underdog attitude of the company founder, we developed the name 'Sweet Rebellion'.
Result
The new design was rolled out across 12 packs (6 flavours), exhibition stands, clothing, vehicle livery and promotional materials. Taywell soon received orders form foodservice, independents and health shops. They now have nationwide distribution and are negotiating with two leading supermarkets.