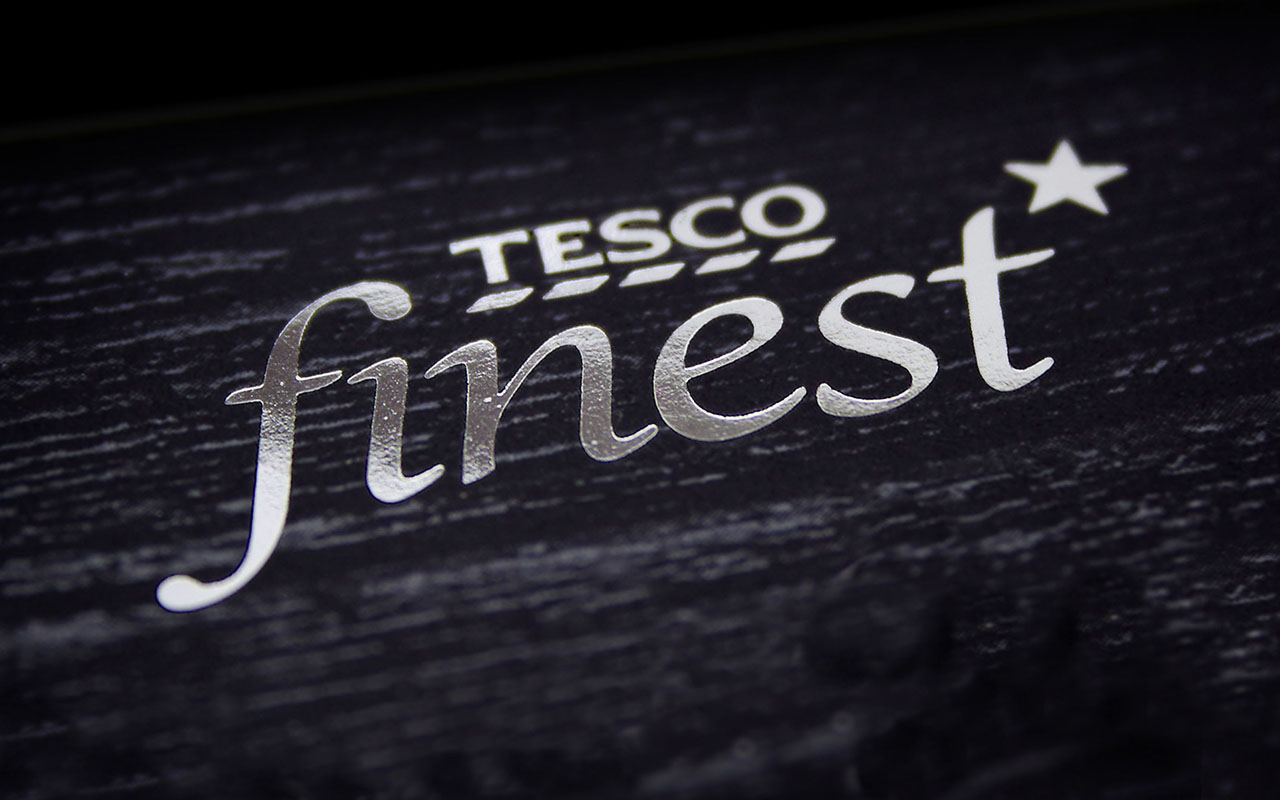 Redefining and streamlining a luxury brand
Background
With a turnover of £1.2billion, Tesco finest* was the largest brand in the UK when they decided to re-position and re-brand in time for their 15th birthday.
Challenge
Despite being established as the UK's favourite premium own label, they were loosing their true brand value and heritage as having the finest ingredients, recipes and selection. Instead, they were developing a self-righteous reputation. The packaging no longer reflected the quality and origin of the ingredients, with a lack of differentiation across the SKUs, with the reliance on flashy food photography weakening the brand's identity.
At the same time, they were facing more and more competition from other major retailers, and there was an increase in cannibalization of sales from their own mid-range tier.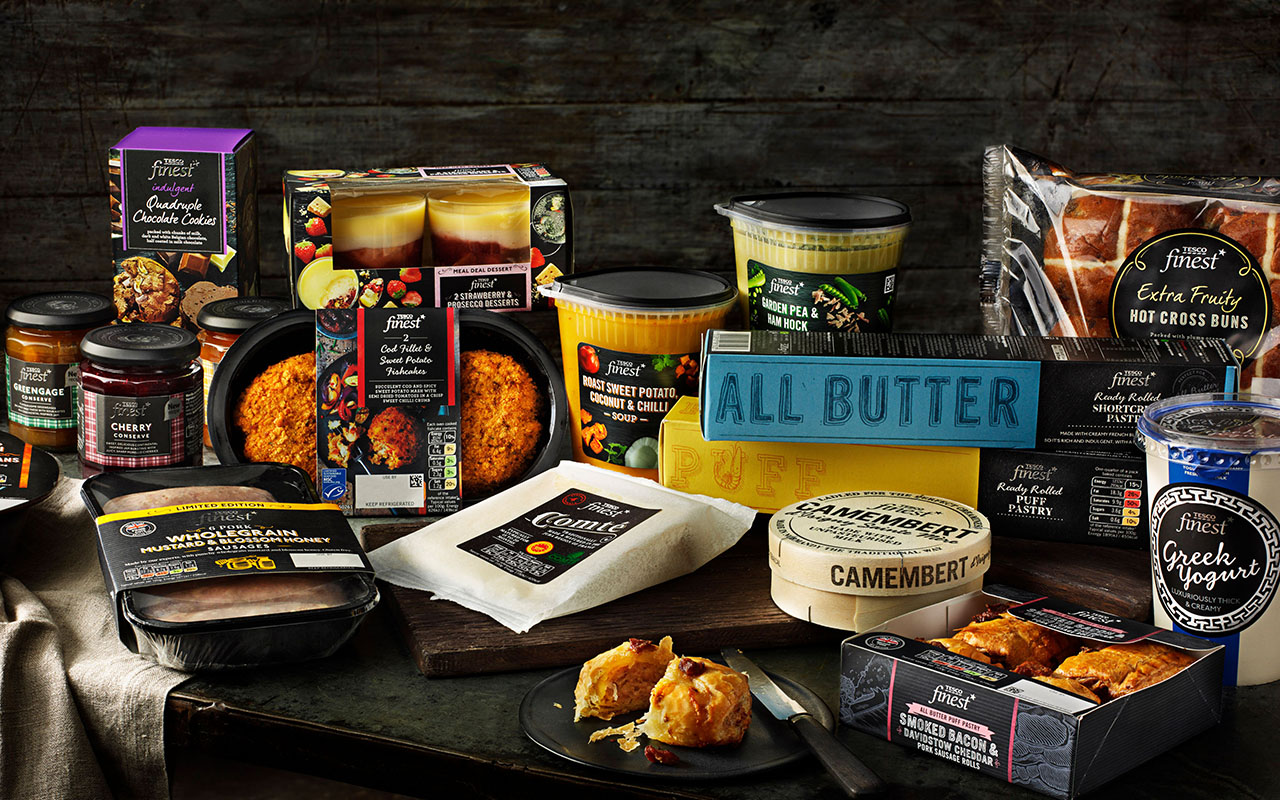 Solution
The Tesco finest* brand needed to justify a premium and consistent brand personality across their entire range. So we conducted deep-dive research into
the current demographic, psychographic and behavioural environments of their consumers, including their attitude towards the current brand proposition,
expression and packaging.
Research also demonstrated that consumers at this level were becoming
more and more aware of products provenance, wanting to know the origin of
their food, and this became core to our strategy. We implemented a design strategy where the brand expression and communications focused on tangible signals of quality. We informed the consumer about the locality of the food, the people behind the ingredients, the artisan skills involved, the heritage and provenance. This was communicated through premium and authentic premium design cues and  story-telling. We had to ensure this new branding had a flexible structure, so as to be applicable across over 1,600 SKUs.
Result
The entire range re-design of over 1,600 SKUs strengthened the Tesco finest* premium brand against rival brands from other major retailer competitors, positioning them once more as an authentic premium food brand. Success was evident through their above average increase in year-on-year sales, with some of the products becoming category defining and highly successful, achieving sales increases of up to 50%.
Following this sustainable and profitable growth that consequently produced £420million uplift in their sales, we began to work with Tesco finest* in developing their brand strategy to help them infiltrate emerging overseas markets, such as
Asia and Eastern Europe.
"As lead agency, Honey demonstrated in-depth understanding of the consumer and delivered on both strategy and design."
Group Product Brands Manager, Tesco
"£420m uplift in sales and a DBA win."