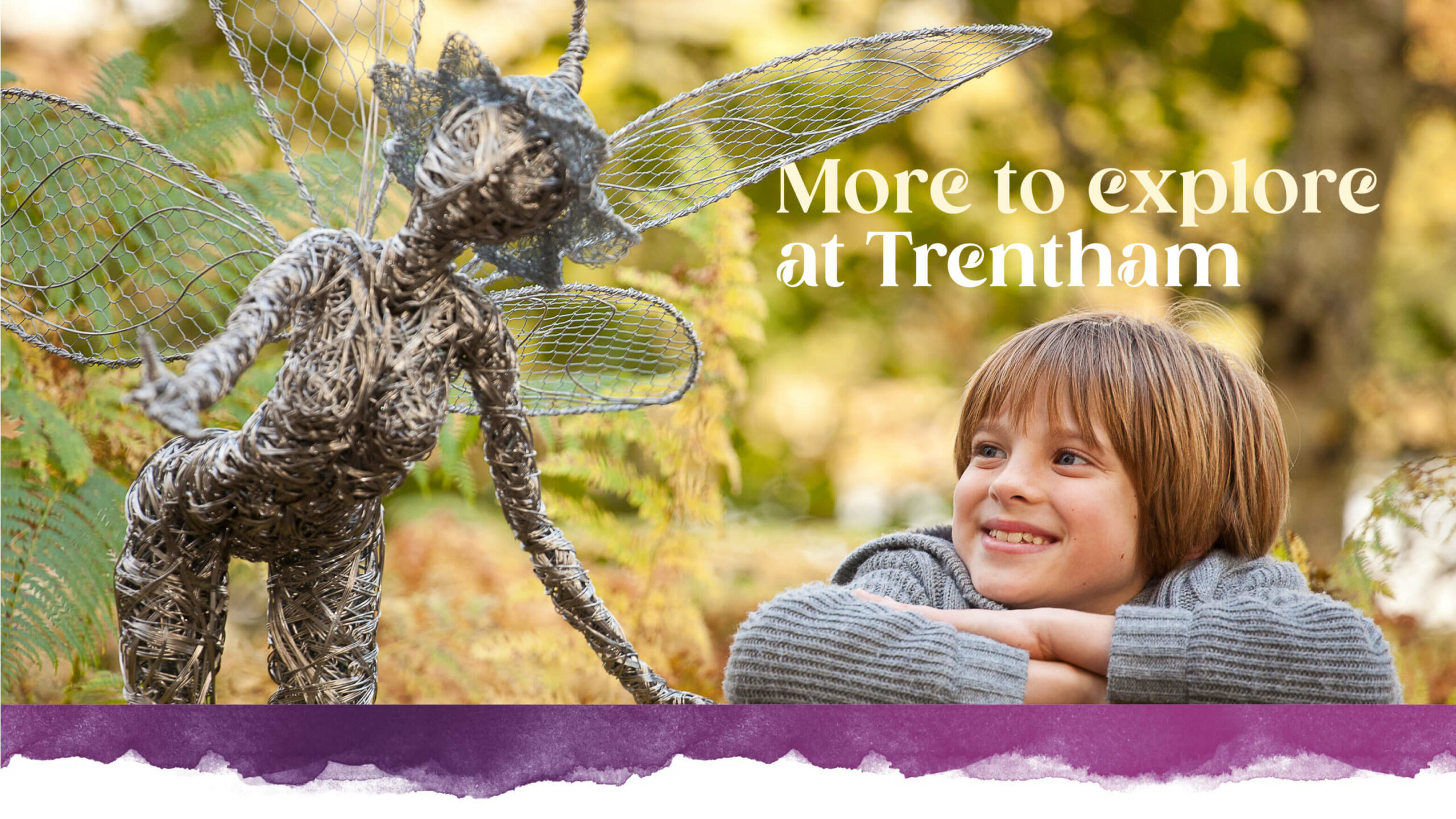 Strategy | Branding | Digital | Communications
So much more to explore.
Challenge
The Trentham Estate had all the ingredients to be one of Staffordshire's flagship visitor attractions; a place of real natural beauty comprising award-winning gardens, an impressive outdoor shopping village, bustling home and garden centre, and so much more.
But there was an issue. Perceptions were rooted in the traditional associations of historic gardens. Somewhere to observe rather than experience. A place you would expect to find nature-loving retirees but not fun-seeking families.
We set out to transform those perceptions. To showcase all of the amazing activities and events in order to widen The Estate's appeal and its catchment area. Show a place that would guarantee an amazing day out, no matter your age or interests.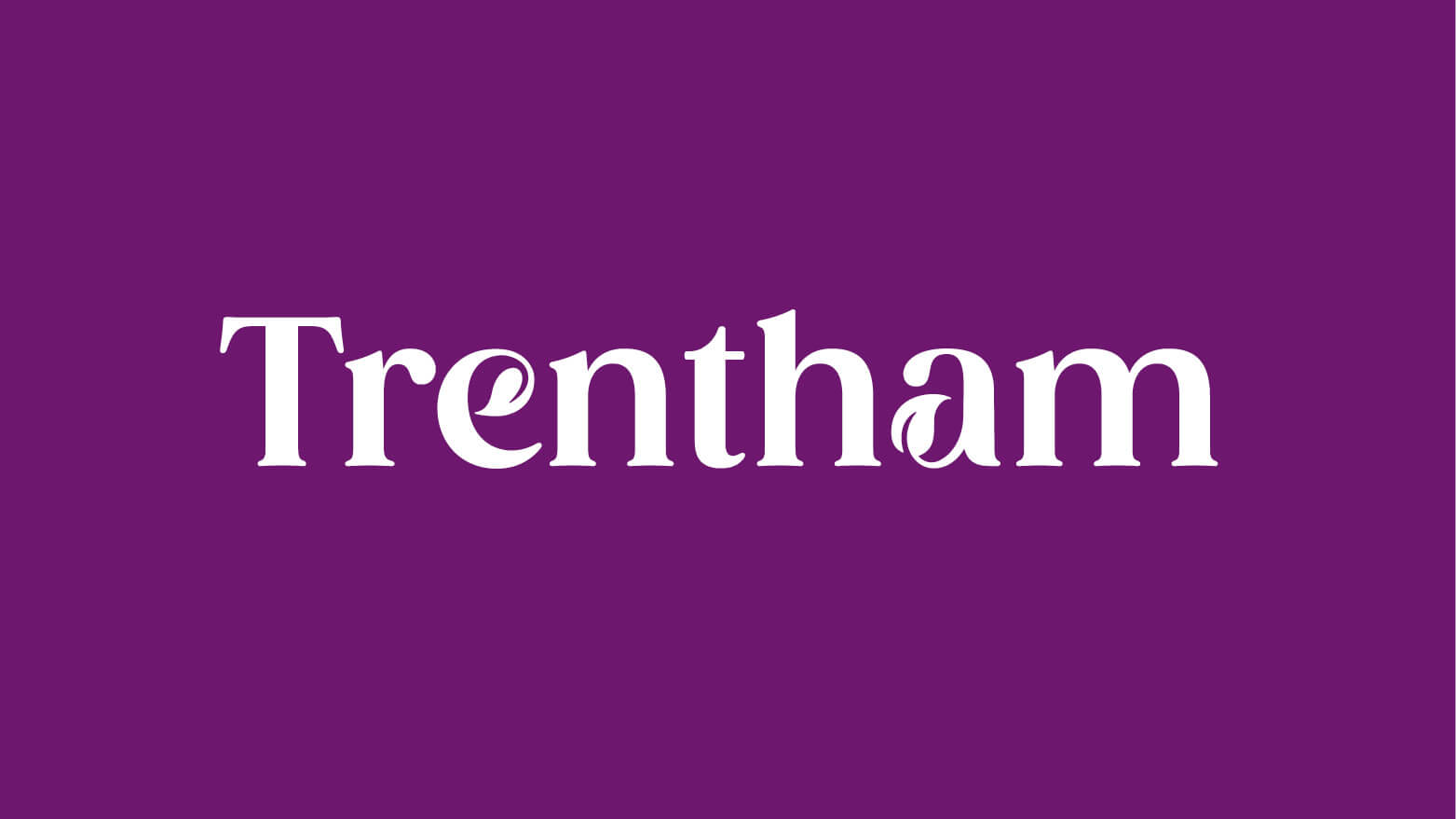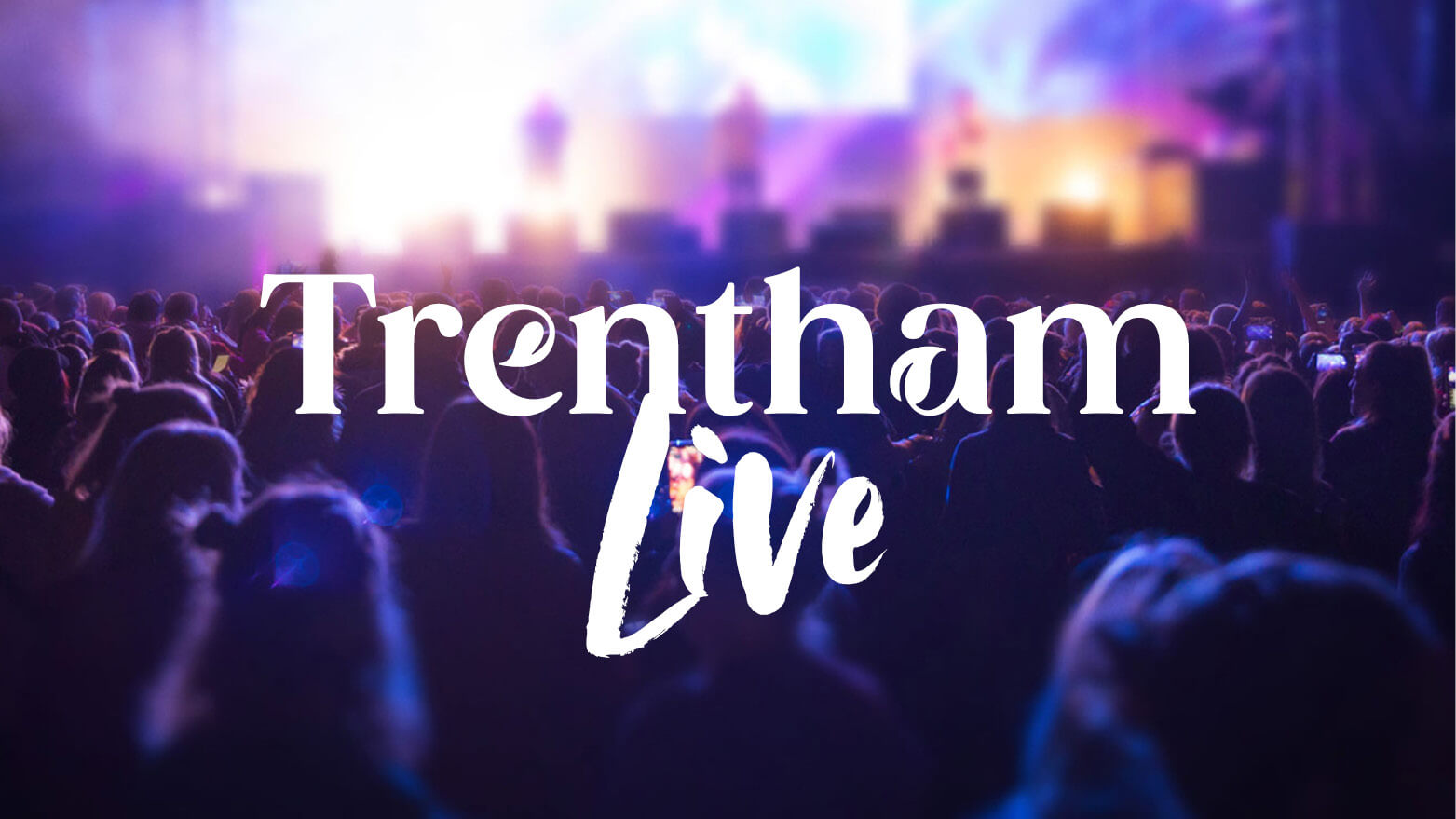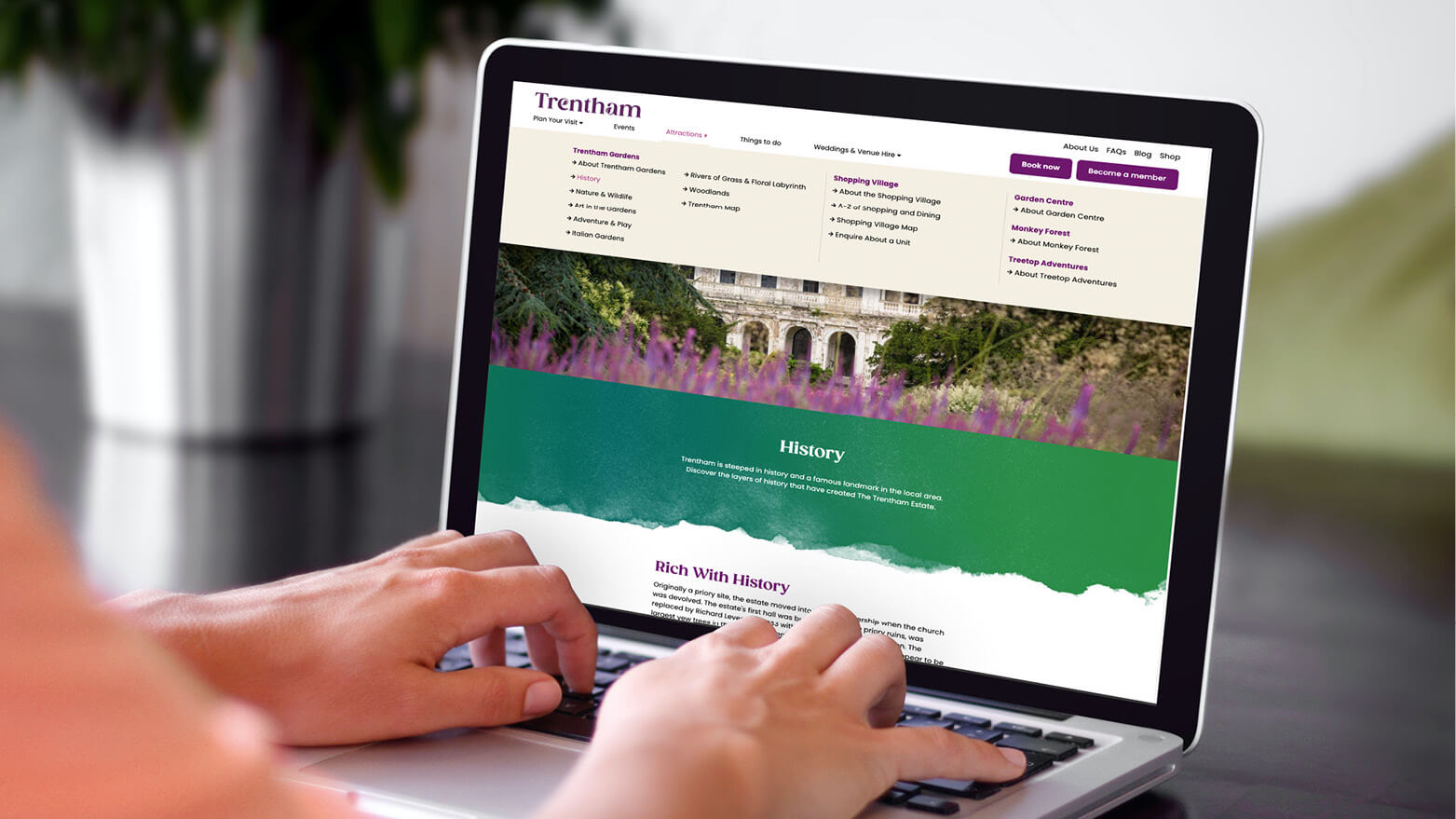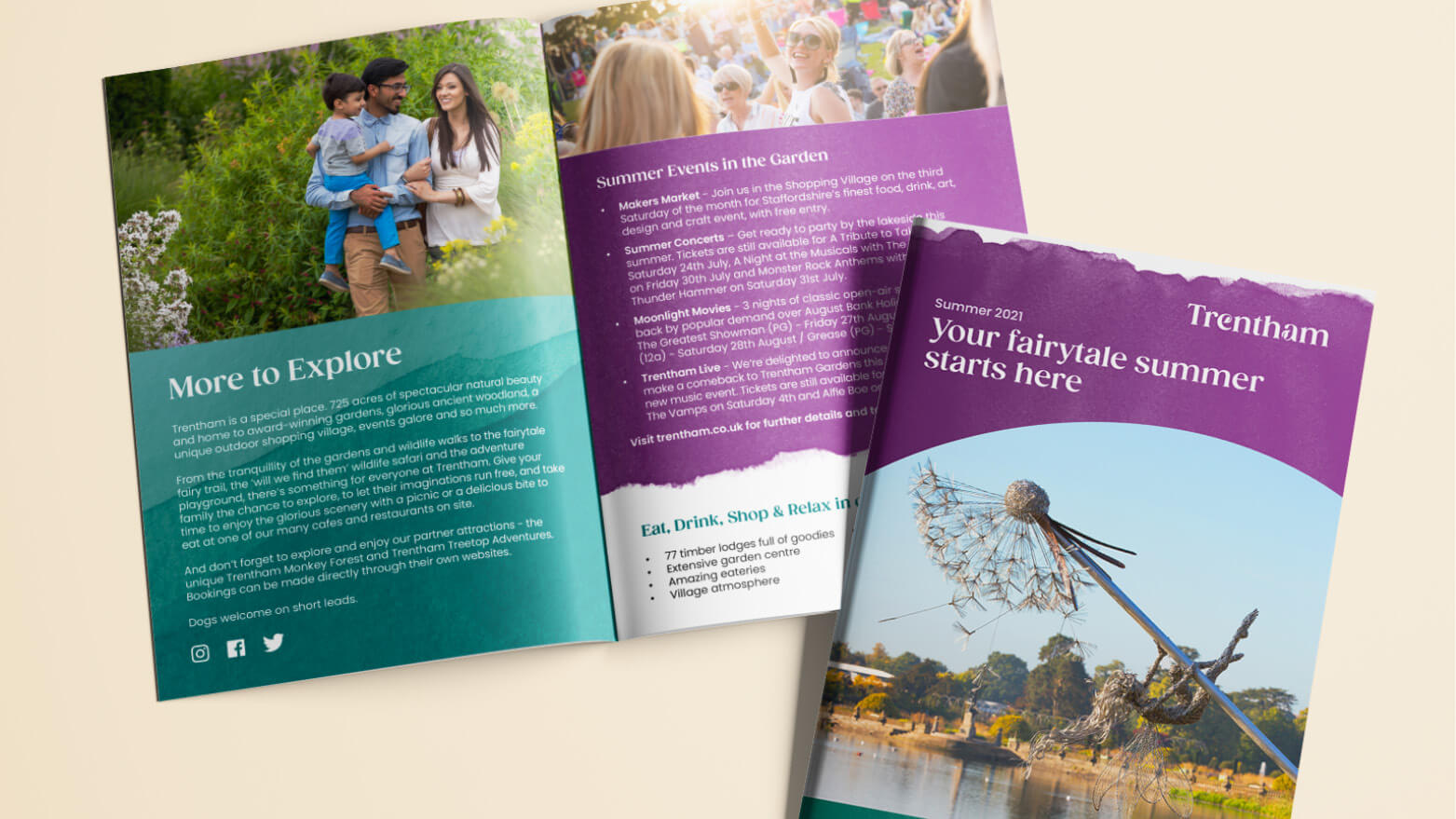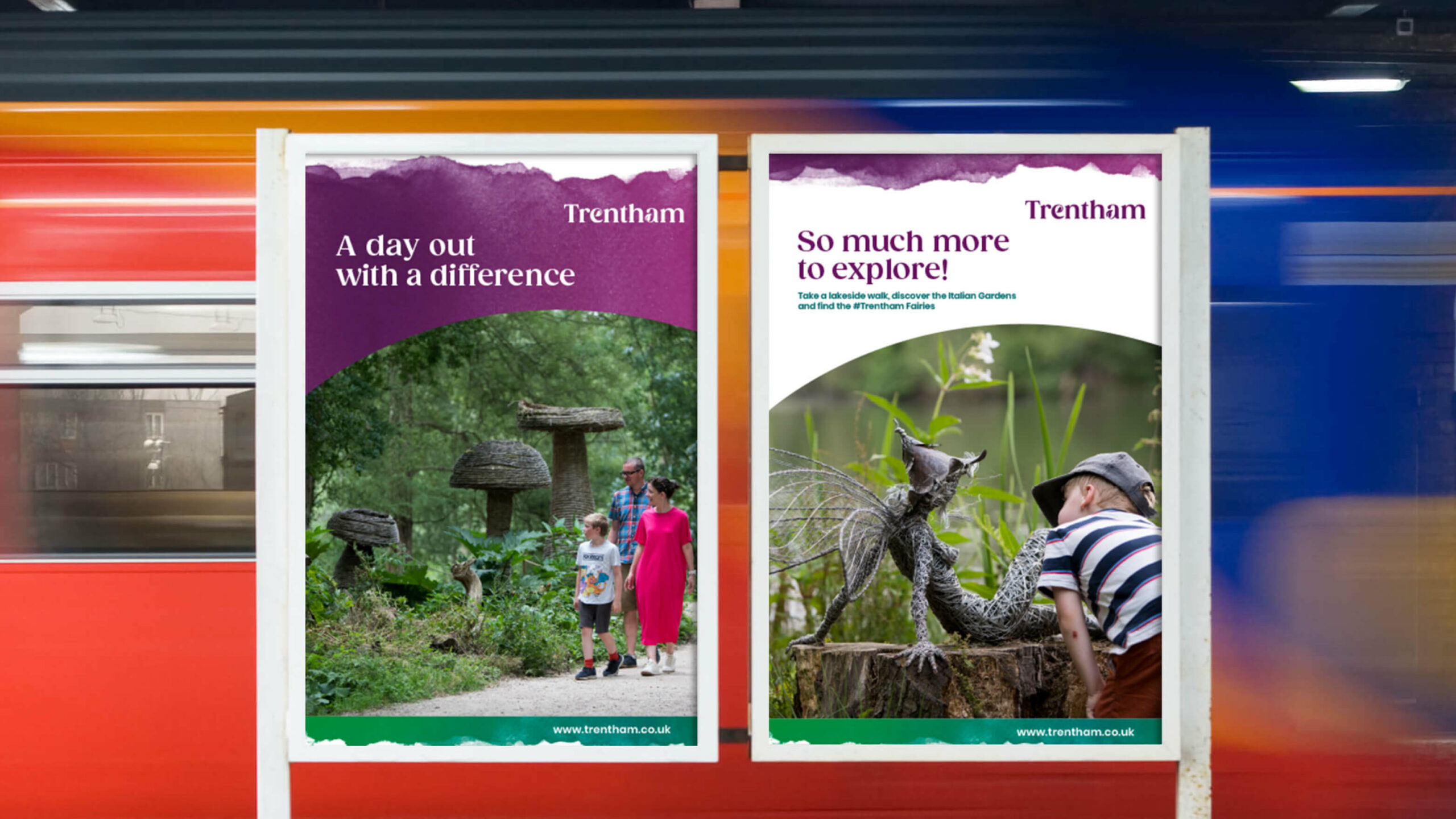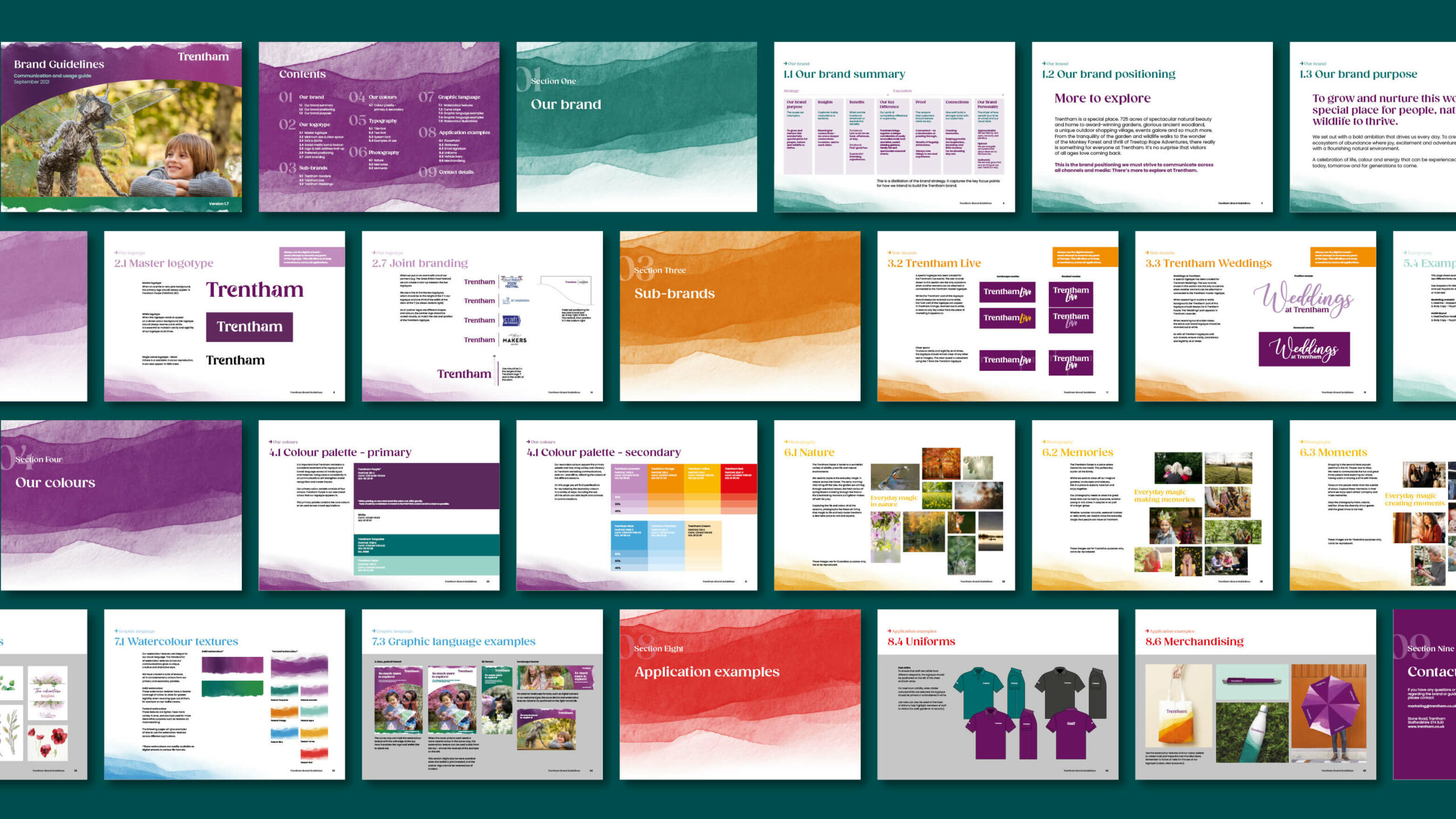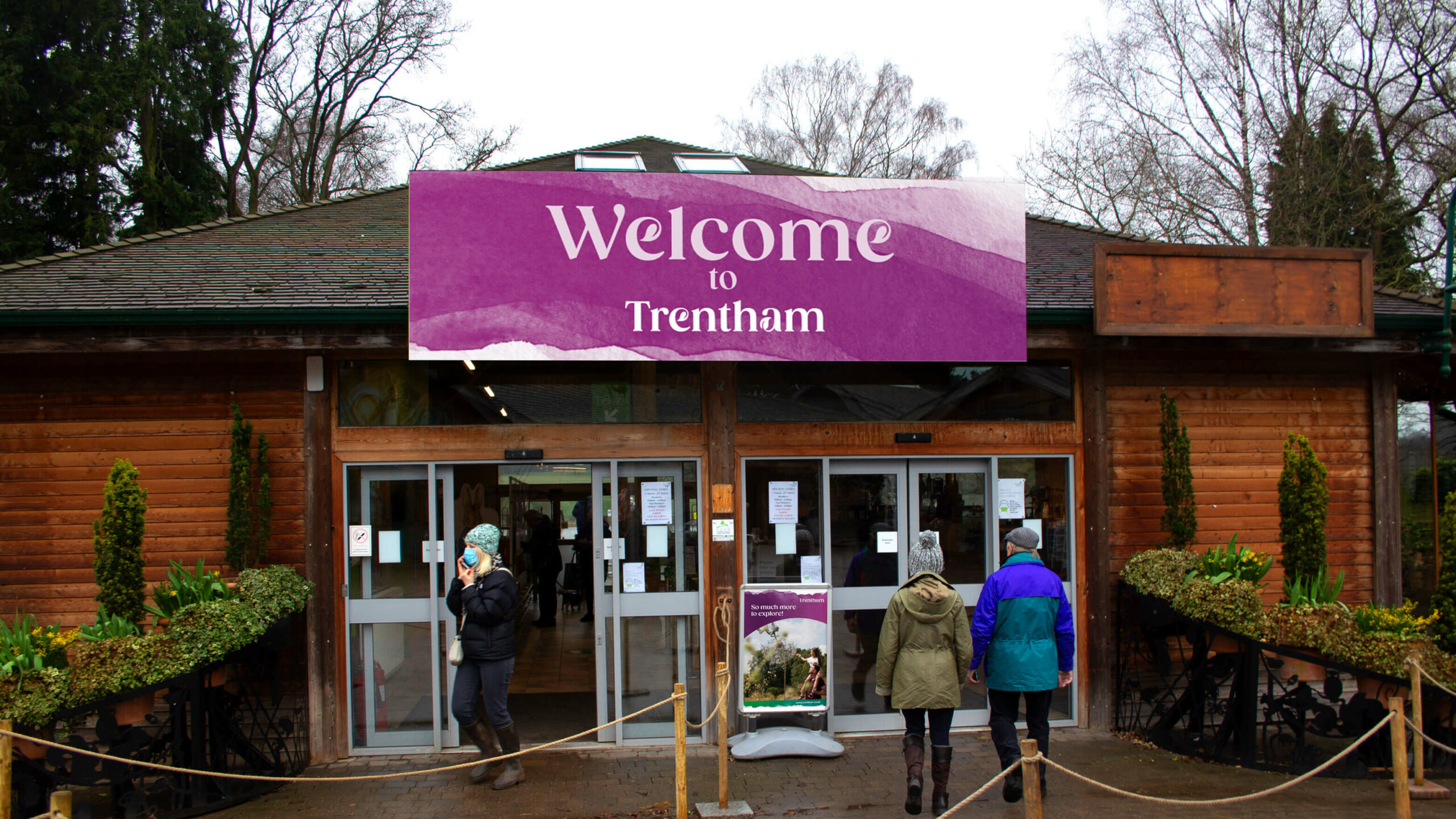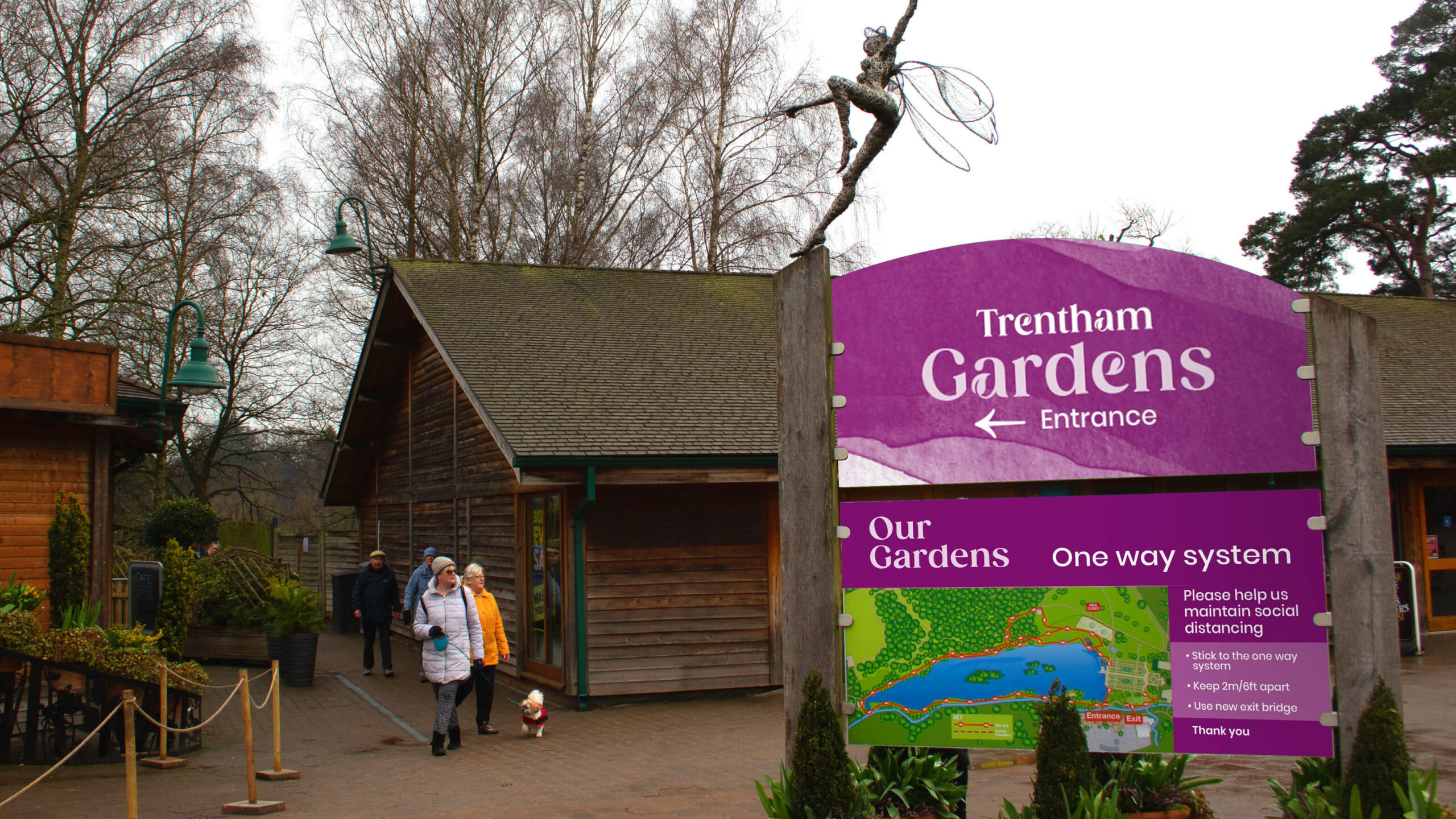 Approach
Our new brand strategy champions Trentham as a must-visit attraction in the heart of England with an unwavering mission to put Trentham firmly on the UK map. Our identity celebrates the natural essence of the surroundings in a beautifully simple and optimistic way.
The creative phase involved developing a new visual language and bringing to life a new brand architecture, to allow for easy navigation across the brand's different offers.
The website has undergone a complete overhaul with a beautifully bold front end and an optimised back end seamlessly integrated with their booking engine. The restructured and re-branded Trentham website went live in September 2021 and has already made a massive impact.
Bookings are significantly up and there is a renewed sense of internal pride in the brand.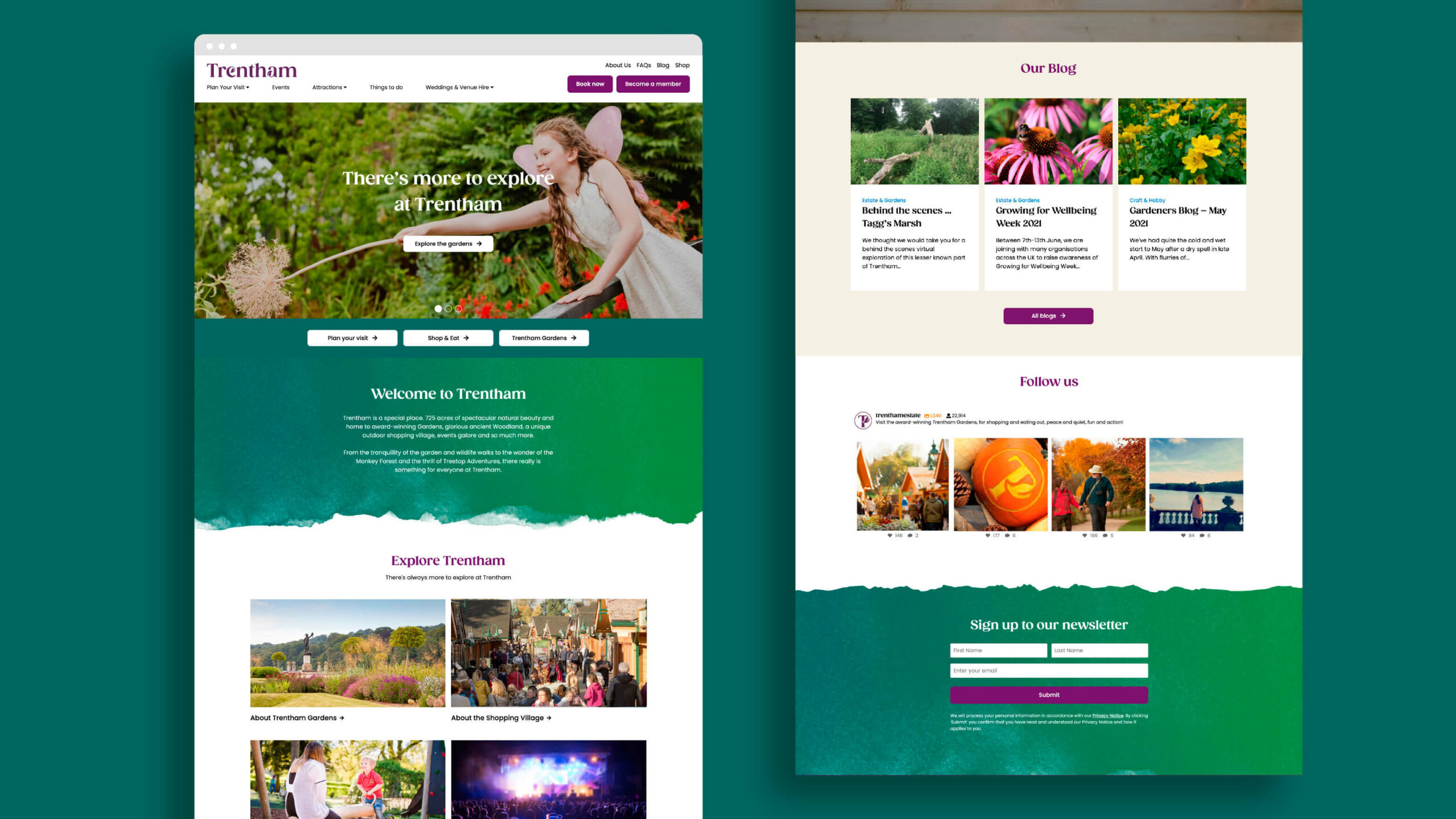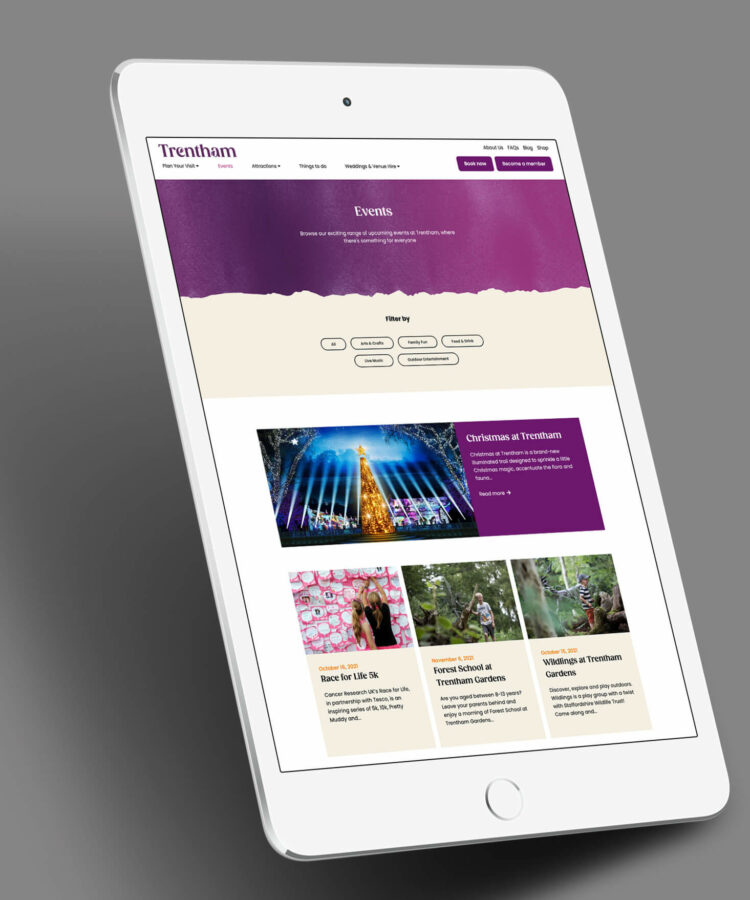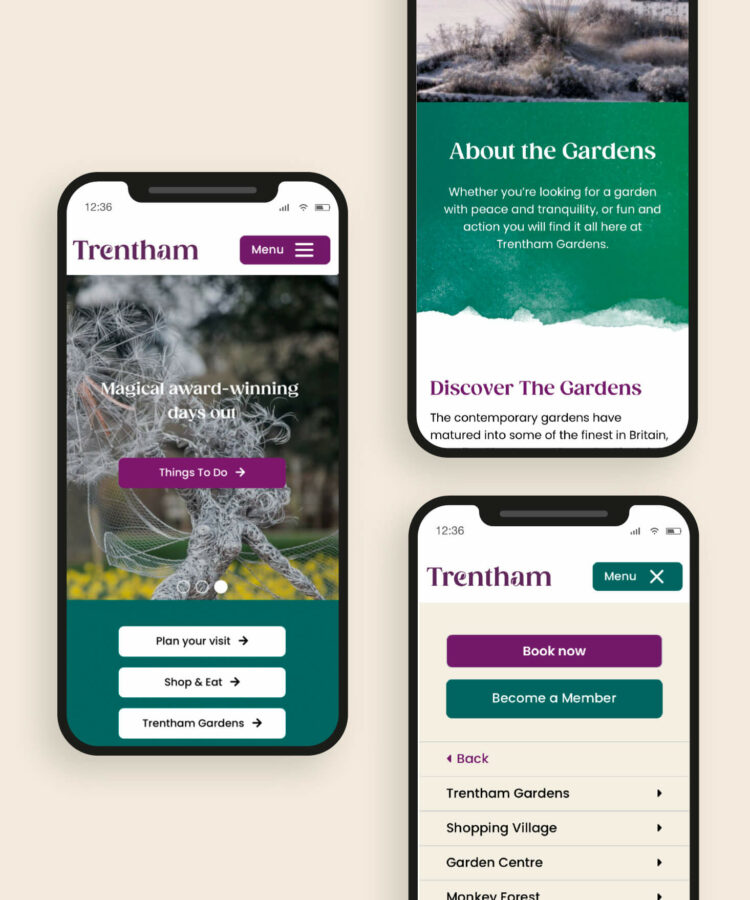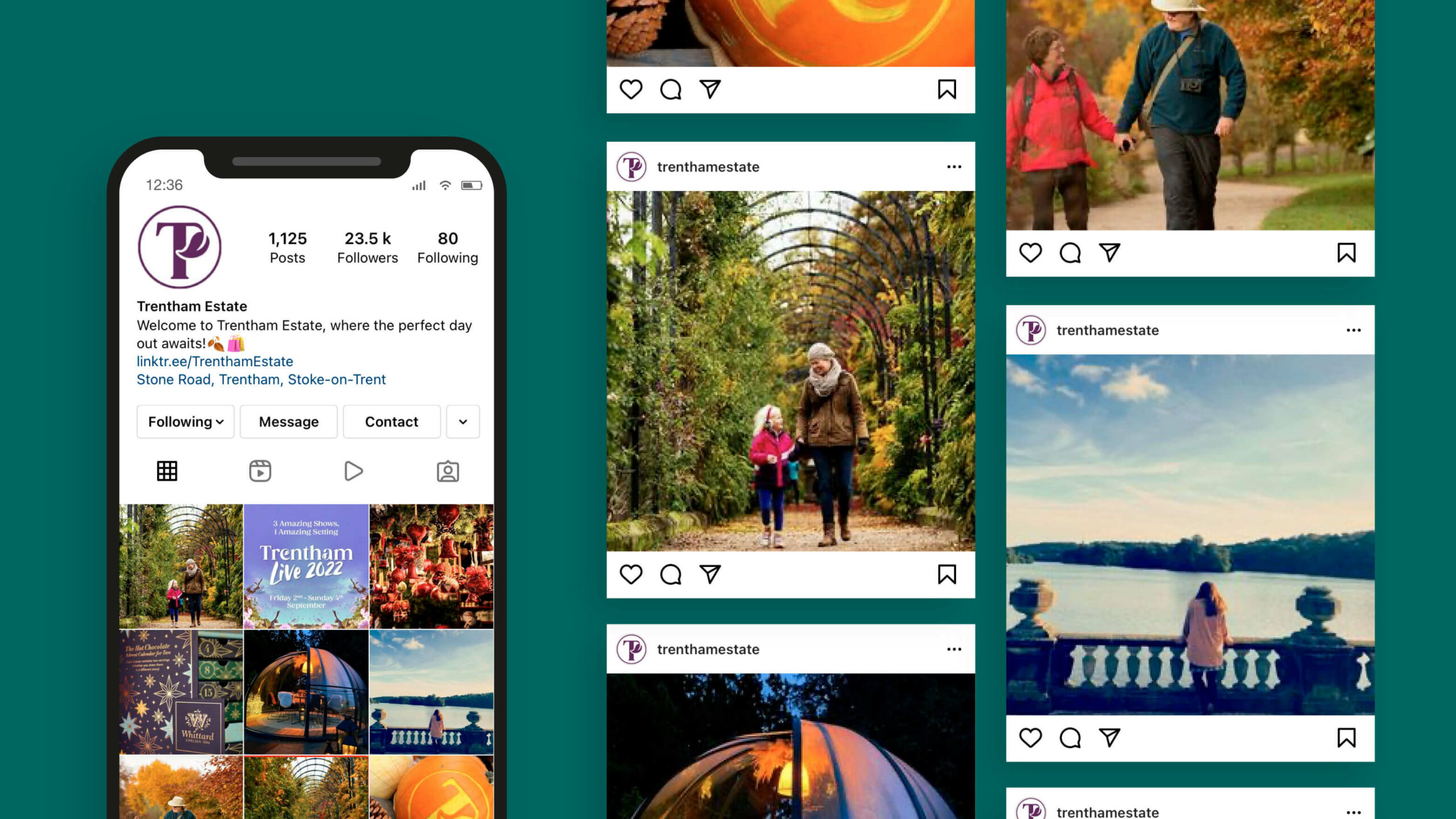 The new branding has already made a significant impact both internally and externally. Fulfilling our original project aim, the re-brand has already widened our reach and put Trentham on the map, and it really was a terrific project to work on with Honey
Claire Twaites – Trentham Commercial Director