Strategy | Digital | Communications
Pin point creative positioning
Challenge 
If you need to locate your tech, chances are u-blox has the solution.
Global leaders in positioning for a range of technology applications, u-blox commissioned us to create attention-grabbing new creative which would elevate their brand and achieve real cut through.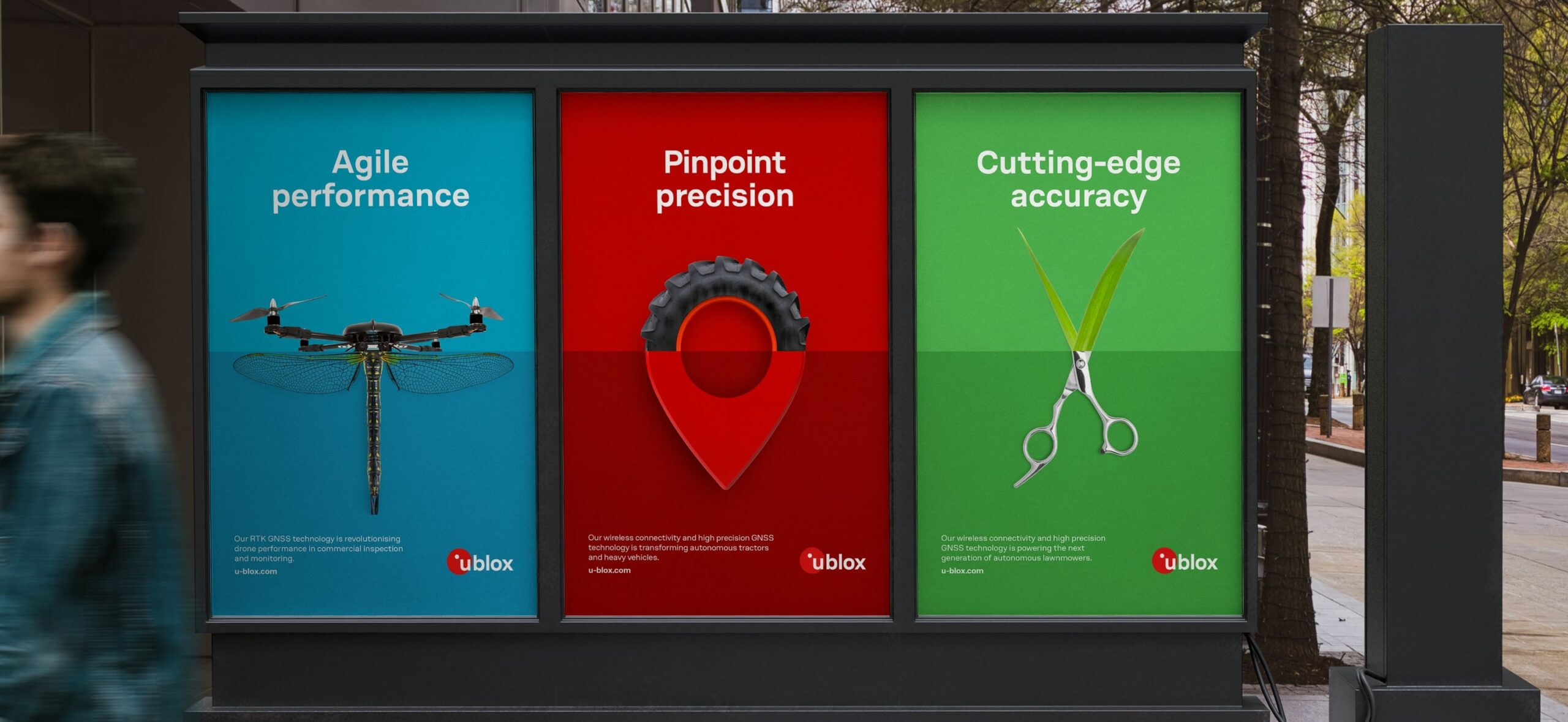 Approach
Our initial in-depth stakeholder interviews and exhaustive competitor research was invaluable. 
A two-day workshop in Zurich followed, with one big question: just how brave do we want to be? We worked with the whole team to fully scope the team's ambitions, from evolution to revolution. 
How could we raise their profile, demonstrate thought leadership, and detail their expertise to those who really count?
Our routes challenged industry convention where communication is loaded with technical detail and we pushed the boundaries of the brand's own identity. 
The successful concept has been activated across a number of applications and complementary website landing pages.