How Sustainability Creates Value For Your Brand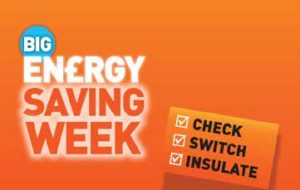 Forum for the Future was founded 18 years ago as a not-for-profit organisation for solving complex sustainability challenges. The difference between their approach and that of other charities was that they partner with businesses to form collaborations that create lasting change and increase ROI.
Sustainability wasn't high on the agenda for many companies in 1996. Unilever was the first to recognise the value in sustainability, partnering with Forum nearly 18 years ago. Today, Forum for the Future helps many multinationals and brands to identify trends that are changing business such as demand outstripping supply, seismic shifts in the global economy, and the explosion of digital.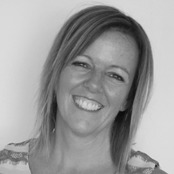 Sally Uren, CEO at Forum for the Future, explains why businesses need to take sustainability seriously and how collaborative partnerships can create a 'win, win' for both businesses and consumers. In fact, recent studies show that organisations with clear sustainability policies outperform competitors in terms of stock market and accounting performance – 'meaningful brands' beat the stock market by 120%.
Find out how some of the world's most successful multinationals and brands are collaboratively taking on sustainability and securing long-term profit while making the world a better place.
"The future isn't something that happens to us, we can create it."

– Dr Sally Uren, Guest Speaker
 Guest Speaker: Dr Sally Uren, CEO, Forum for the Future
Sally Uren is the CEO at Forum for the Future, a global not-for-profit partnering with businesses and governments to solve complex sustainability challenges across multiple sectors including food and energy. She has worked with some of the world's leading multinationals and developed initiatives for brands and organisations as diverse as Unilever, Bupa, Kingfisher, Tesco, Ecover and The Forest Stewardship Council. 
At this month's HoneyBuzz, an exclusive round-table discussion hosted by Honey at Soho House, Sally talks to brand owners and senior executives about the challenges businesses will face in the future, how brands can lead consumers and create desire around sustainability, why R&D is one key to sparking sustainable innovation, and how businesses can create external conditions for change.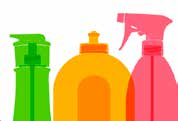 Consumer demand is outstripping supply  
"In the next 40 years we will have to produce as much food as we did in the last 8,000 years."

– Jason Clay, WWF
This is a major challenge because we have a growing global population and an economy that is built around us consuming more 'stuff'. We are quickly approaching the point of 'peak oil' and 'peak water', in fact, peak everything, making it critical that consumers adopt a new normal. For instance, brands are investing millions in developing sustainable protein, but how can we create consumer acceptance or even desire for eating insects or lab-grown 'meat'?
In other sectors, consumer demand for technology and goods such as mobile phones and automobiles is also outstripping supply – and planned obsolescence is exacerbating the issue. Brands like O2 and Apple are now leading recycling initiatives for mobile phones, but we should be striving for closed loop solutions and educating consumers to have a different idea about quality as distinct from incremental novelty.
To read the full PDF: HoneyBuzz November round up