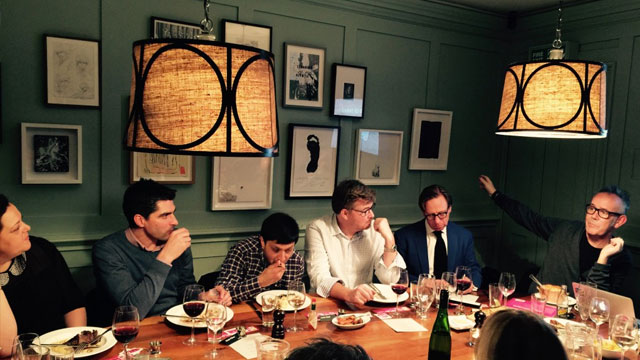 We look forward to welcoming our guests to dinner on 24th April.
This event is now closed as we are fully booked.
Stayed tuned for updates and news of future events.
Our Speakers:
Greg Vallance, Executive Creative Director at Honey
Greg has been working in branding for over 30 years, and is now considered a naming expert and Honey's design guru. Specialising in FMCG, he has worked with national start-ups to global conglomerates, including Unilever, Reckitt Benckiser, Arla and Tea Pigs, to name a few.
Thom Noble, Founder of NeuroStrata
With a background in global marketing, Thom has held Directorships and VP roles in a wide range sectors including Healthcare, FMCG, Drinks, Media, Entertainment, Leisure, Technology and Marketing Services. In recent years, he has worked in Management Consultancy, introducing innovative techniques to improve the marketing ROI in a number of the world's leading multinational corporations including Unilever and Tesco.
In Autumn 2012, he founded NeuroStrata as an Independent Advisory and Consultancy business, specializing in Neuro-metric, Bio-sensory and Implicit techniques. The aim of NeuroStrata is to aid clients navigate this new area and generate, then commercially apply neurological and emotionally-derived insights to improve brand, service and experiential performance.