Branding | Packaging | Digital | Communications
How do you modernise a brand with a long rich heritage?
Hovis® have been baking bread since 1886, creating products that are enjoyed in households throughout the country.
We have been working with Hovis® to create designs for existing and new ranges, including their first-ever non-bread product, an all-day premium brunch muffin. The challenge was to ensure each product had individual category stand out, clearly convey individual product benefit, feel fresh, modern and exciting whilst still conveying the warmth, love and heritage of the Hovis® brand.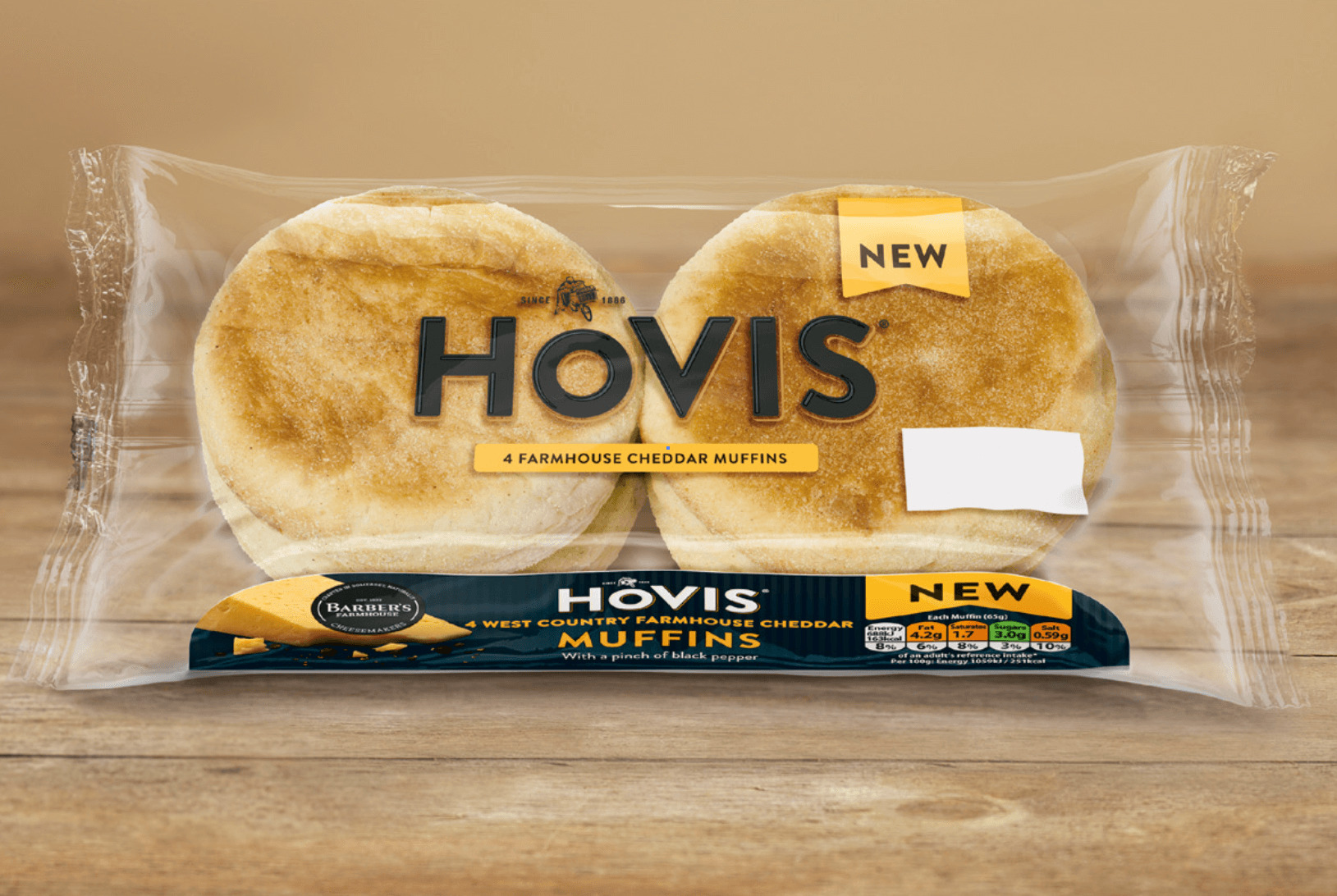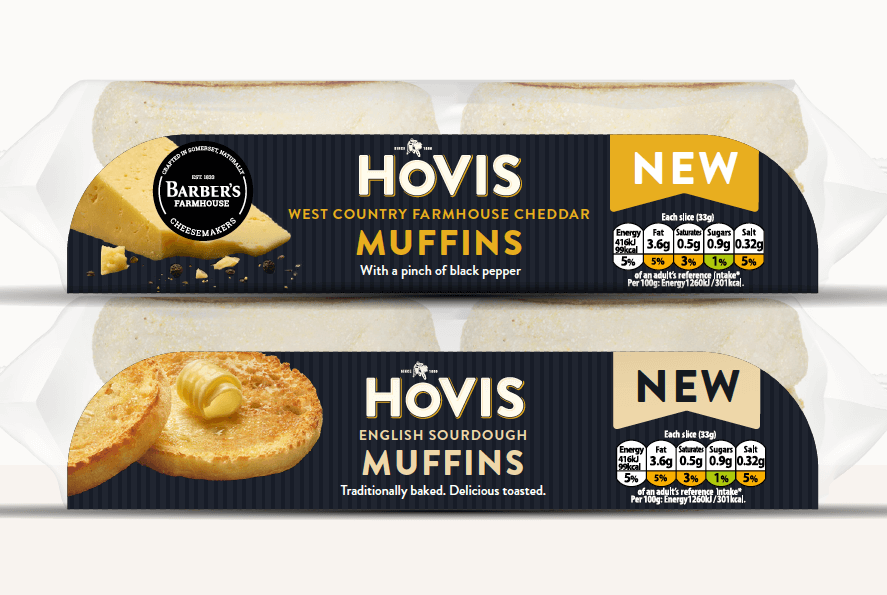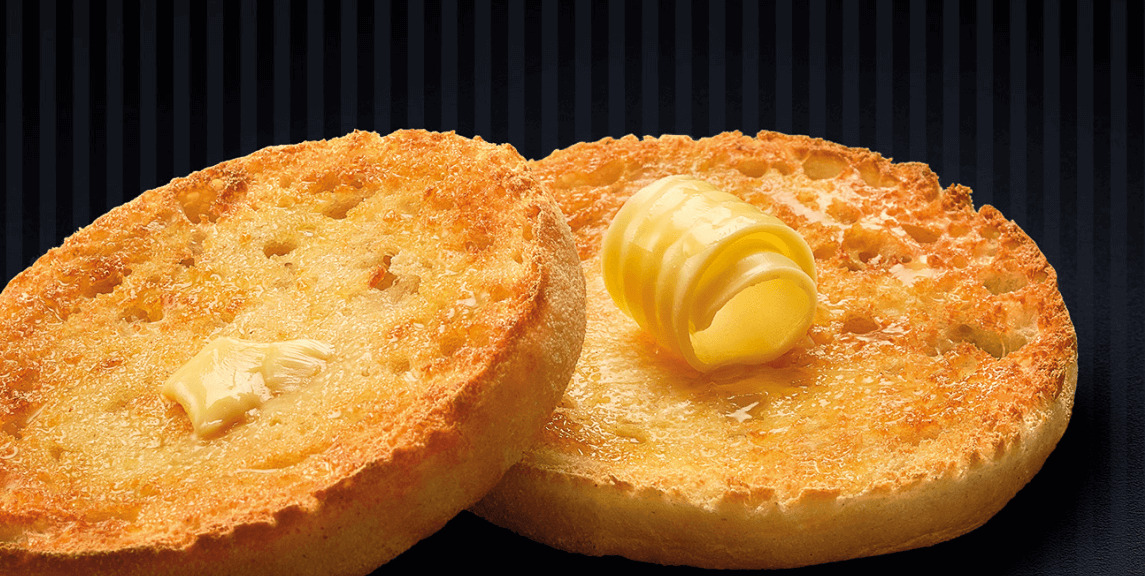 Hovis® Muffins
Hovis® briefed us to create designs for their first ever non bread product, an all day premium brunch muffin. The range consisted of two products, a West Country Farmhouse Cheddar muffin and an English Sourdough muffin.
To represent the move from the bread category into other bakery items we looked at ways to differentiate the design from the core range. We took the logo out of the loaf shaped lock up, creating a confident modern simplicity. We chose rich, dark colours on the sleeve to enhance the quality feel and used beautiful photography to add taste appeal and impulse purchasing.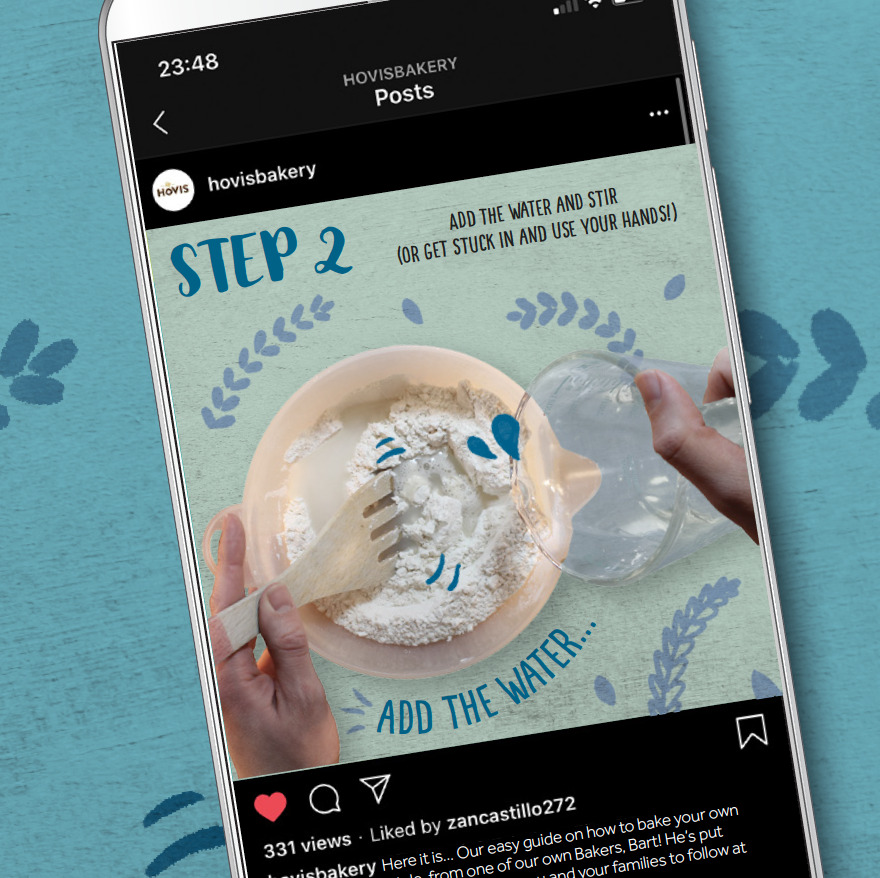 Hovis® Bake at home
Hovis® briefed us to create an animated step by step guide to inspire baking bread during this new found time at home. The animation could be discovered on Hovis' instagram and facebook pages. We used a combination of illustration, photography and textural elements to form a fun collage style effect. The photography was key, to ensure the instructions were as easy to follow as possible.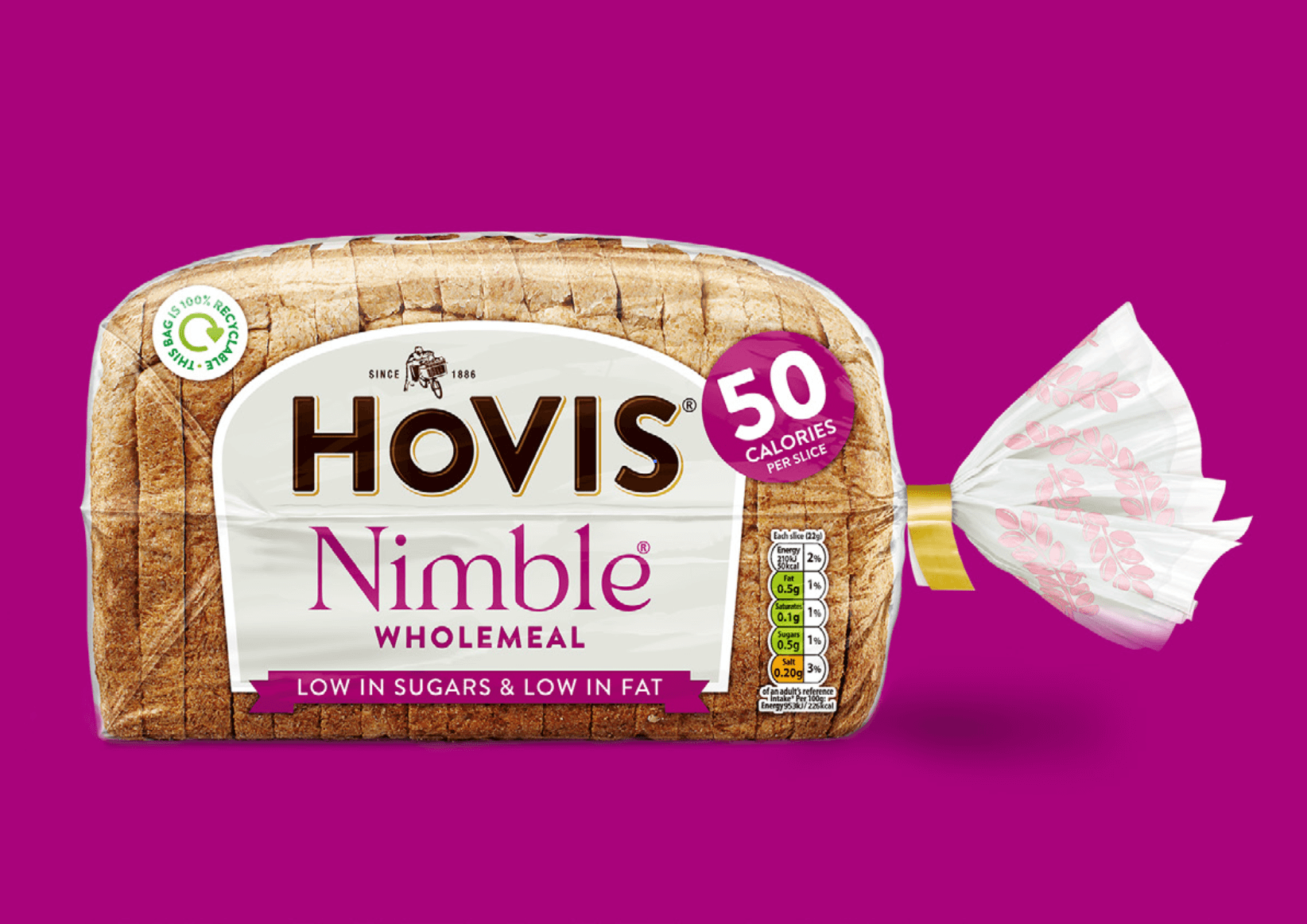 Hovis® Nimble
Honey was briefed to create a refresh of the Hovis® Nimble® loaf looking at the hierarchy of information on pack, yet keeping all
existing pack elements.
The calorie message is now pulled out in a simple large roundel. The logo is now aligned to the rest of the range, yet keeping the iconic Nimble® badge shape. The simplification has helped modernise this Iconic pack design and is helping customers navigate the messaging.
Hovis® Lower Carb
Honey was briefed to create a refresh in pack designs for Hovis® Lower Carb Seeded & Wholemeal loaves. A simplified design with clear messaging was created to help customers navigate a busy shelf fixture.
The design feels modern and fresh yet still ties in with the core Hovis® range with the iconic logo lock up. The existing product colours were used but in a more striking way, a larger 'window' area also helped with product identification and freshness.